Introducing the New Semi Closed Environment for IVF
---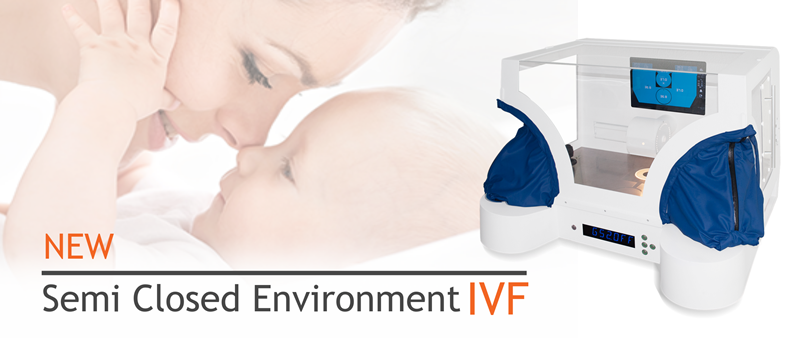 As embryos and gametes are sensitive to sudden change in temperature, keeping the environment stable and as optimum as possible greatly contribute to the quality of the gametes and embryos.
Esco Medical understands the importance of good quality and viable embryos for parents-to-be and to IVF practitioners as well. The new Semi Closed Environment (SCE) IVF is designed to provide maximum performance and controlled environment during gamete and embryo handling.
Key Features
Built-in Microscope
Digital inverted microscope (Zeiss objective) that can move seamlessly from low to high magnification.
Built-in Incubator - A FIRST IN THE MARKET!
Two (2) incubator compartments with access from the front (inside the working area) and from the back (outside the working area).
Controlled Environment
Heated zones on the work area and CO2 controlled environment separately monitored in the working area and the two (2) incubator compartments.
Powerful Software Tools
The software gives you full insight on gas and temperature status of the unit and allows you to measure cell diameter, capture images and record videos.