Newly installed Biological Safety Cabinets at the University of Missouri.
Animal research has helped us reach various scientific and medical advances. It enabled the development of new medicines and treatments to improve our life quality. To reach scientific conclusions, the road to success is not easy. Researchers are at risk of exposure to toxins, allergens, anesthetic gases, physical injuries, and other biohazards upon handling and analysis of various substances from animals. The use of appropriate equipment that provides protection to both operator and samples are deemed necessary.
The Office of Animal Resources of the University of Missouri chose Esco to provide the most reliable equipment for their safety needs. Esco Labculture® Class II Type A2 Biological Safety Cabinet offers both operator and sample protection. Twenty-seven units of Labculture® were installed at the university, some of which were customized with a microscope arm mounted on the back wall. These NSF-certified biological safety cabinets are highly durable, energy-efficient, and ergonomic.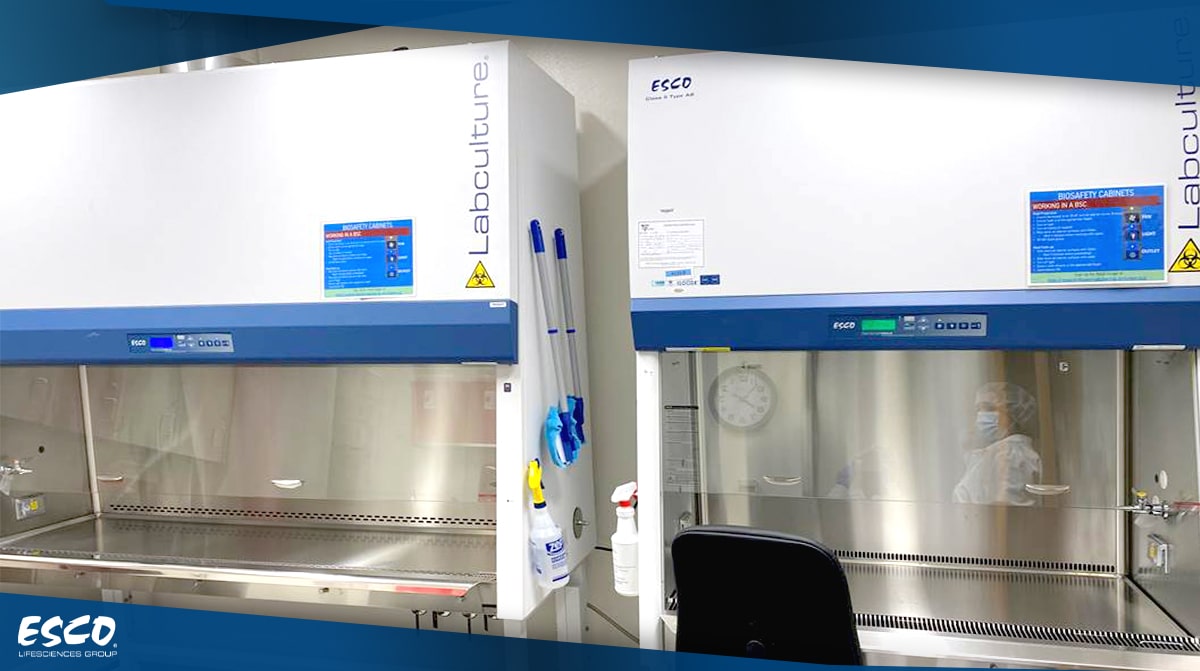 These cabinets are designed with a dual DC-ECM blower system that provides stable airflow regardless of building voltage fluctuations and filter loading. Equipped with Ultra Low Particulate Air (ULPA) filters, the cabinets work ten times more efficiently than those with HEPA filters and have an efficiency of 99.999% for particle sizes of 0.1 to 0.3 microns.
Esco cabinets are also coated with Isocide™ which eliminates 99.9% of bacteria within 24 hours of exposure. This prevents microbial growth and possible surface contamination. For ergonomics, the angled front improves reach for operator comfort.
With Esco Labculture® Class II Type A2 Biological Safety Cabinet, the University of Missouri can conduct animal research at ease knowing that their operators and samples are well protected.