Ductless Fume Hood is a viable alternative to conventional fume hoods. This type of fume hood utilizes carbon or HEPA filtration to protect laboratory personnel from toxic chemical fumes, odors, and particles. Known for its plug-and-play feature and mobility, Ductless Fume Hood guarantees a hassle-free installation and no lab work interruption.
Esco Ascent™ Ductless fume hood is known as the "green" solution to Modern Chemistry. This cabinet is equipped with Nanocarb™ filters which removes chemical vapors from the workzone. Also, it has multiple models, configurations, and filter options to suit user's application.
Must-have features to consider:
Compliance to ASHRAE 110 for superior fume containment
Effective carbon filtration efficiency
Easy-to-use control system with alarms for unsafe conditions
Wide selection of carbon filter types to accommodate a variety of chemical handling
Plug-and-play feature which prevents any laboratory downtime
Offers a broad range of accessories and options
Industry-unique dual diffuser system that helps optimize carbon filter life
Energy-efficient design which reduces total carbon footprint
Must be mobile, portable, and easily relocated
FiltraCheck™ free service to qualify your application's suitability for a ductless solution
---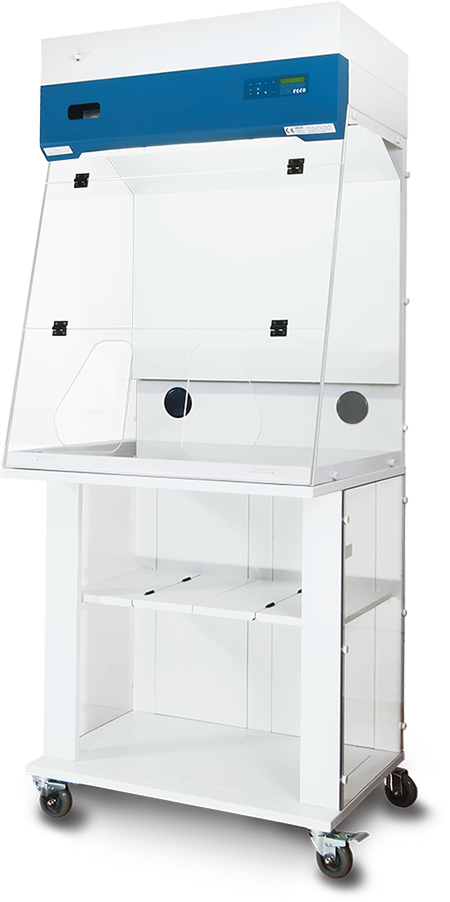 Esco Ascent™ Opti (SPD) ductless fume hood offers excellent containment and ergonomic features at a great value. This compact-sized and simplified ductless fume hood is complete with internal lighting, worktop, and microprocessor control system. It also features a double-hinged sash with arm ports that provides good working flexibility and high containment levels. SPD, designed with safety and comfort in mind, also offers substantial long-term savings with its low energy consumption.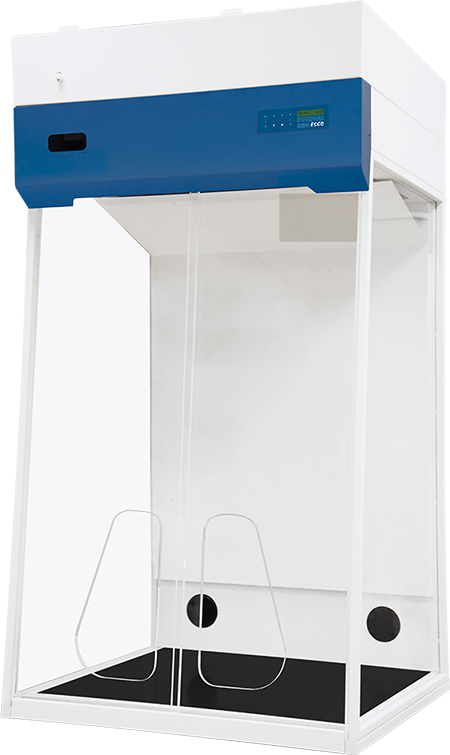 Titration analysis is a common laboratory method done to quantitatively identify the unknown concentration of a specific analyte. During this analysis, operators are often exposed to chemical fumes, vapors, and odor.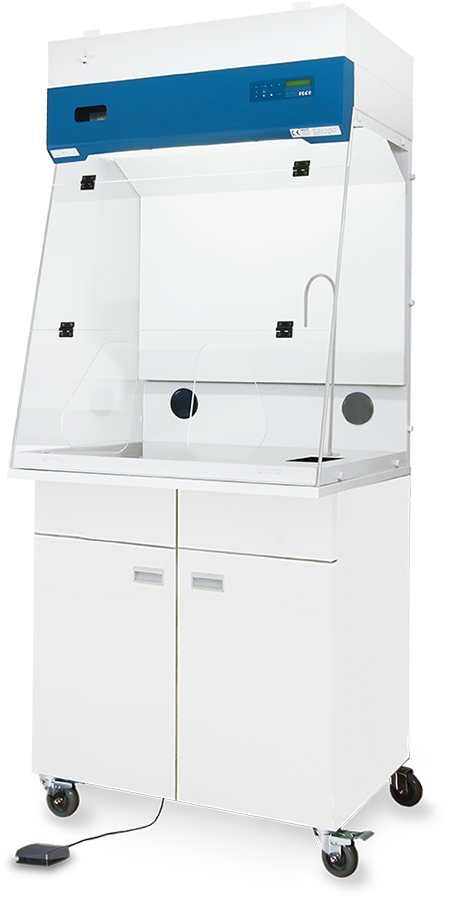 Formalin is widely used as a disinfectant, antiseptic and a fixative for histology. Due to its high volatility, formalin has a strong, irritating odor that causes discomfort to the user.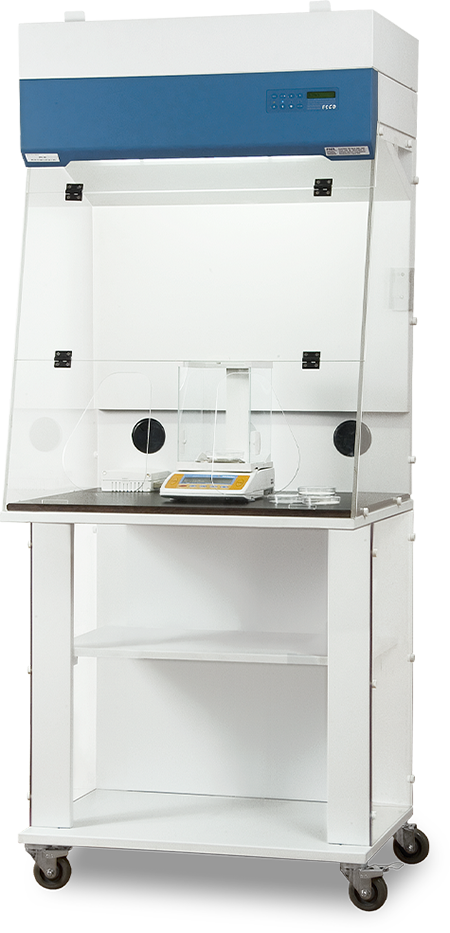 Laboratory operations involving weighing, mixing and dispensing hazardous powders can now be performed safely and economically with the Esco Powdermax™ 1 (PW1) Powder Weighing Balance Enclosure. The enclosure's unique design maintains balance stability to 4 decimal places without compromising containment.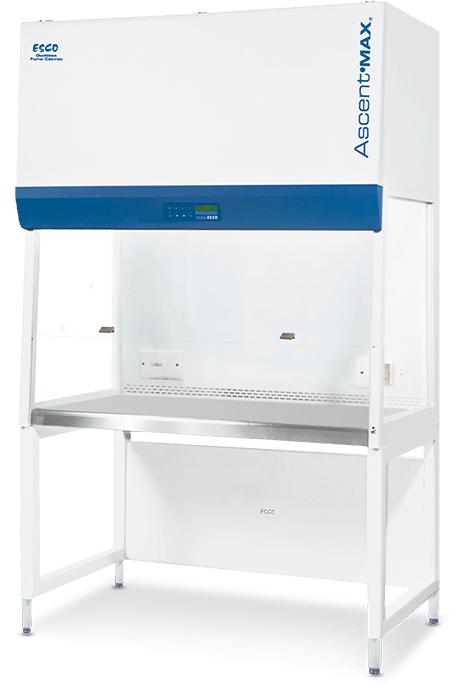 Esco Ascent™ Max-B Series (ADC-B) is the standard ductless fume hood model. This unit is equipped with a main carbon filter and is used for general applications such as dilution, mixing, buffer preparation, etc.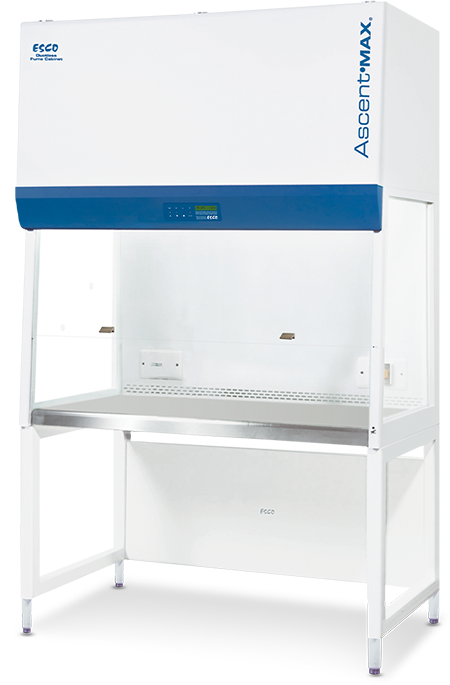 Esco Ascent™ Max-C Series (ADC-C) has a secondary carbon exhaust filter that offers a higher filtration efficiency against toxic chemical fumes. This model can handle a broader range of chemicals and it offers a dual layer of protection that can lengthen the filter change interval.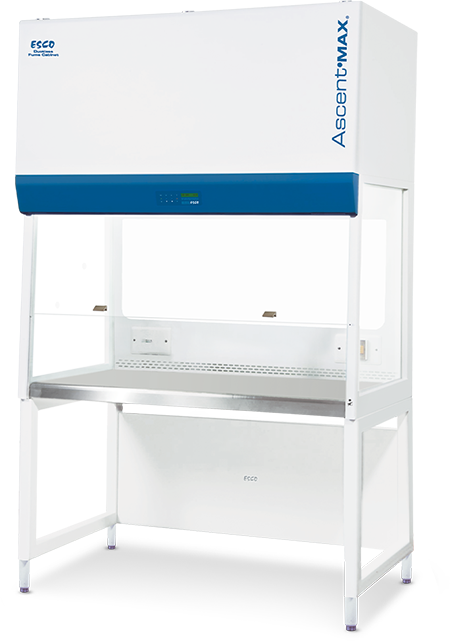 Esco Ascent™ Max - D Series (ADC-D) known as the "demonstration" model has a main carbon filter and a transparent back wall constructed from tempered glass. This design allows maximum visibility and access, ideal for teaching set-ups.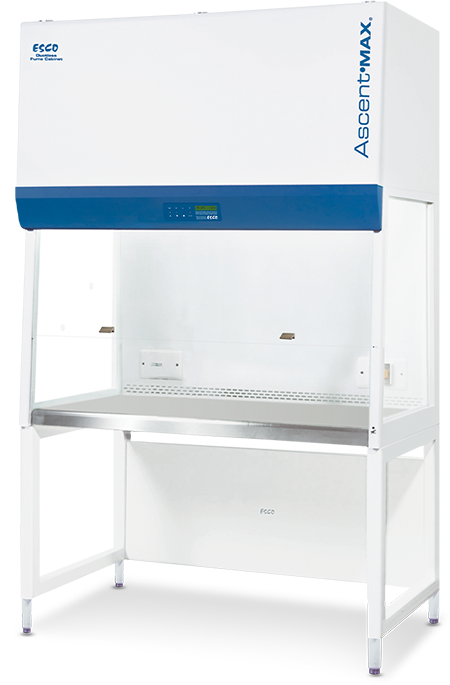 The ADC-E series, is equipped with a main carbon filter and a secondary HEPA filter located at the exhaust. This unit is suitable for cleanroom applications and for handling chemicals in powdered/ solid form.
Frequently Asked Questions