A laboratory oven is used for high-volume thermal convection applications. This laboratory equipment provides uniform temperature throughout the chamber necessary for annealing, drying, sterilizing, and other industrial lab functions. Typical sizes are from one cubic foot (28 liters) to 32 cubic feet (906 liters) with temperatures that can reach 300°C (572°F).
Esco Isotherm® laboratory oven temperature range is 7.5°C above ambient to 300°C. It is designed with a forced-convection ventilation system, intuitive interface, microprocessor PID control with programming options, a 4-zone heated air jacket, and ergonomic features to provide quality and convenience.
Must-have features to consider:
Superior insulation that improves chamber stability and reduces heat load output to the laboratory and operating power consumption, that lowers operating costs
Excellent microprocessor PID control technology that ensures fast ramp time
Comprehensive diagnostic LEDs
Rigid glass door for observing samples inside the chamber during operation
Exceptional pre-heat chamber technology that guarantees maximum thermal performance
High-quality 2-point door seal and eccentric hinge ensures maximum gasket compression for stable chamber temperature
Forced convection design produces faster temperature response rates, improves uniformity and reduce fluctuation
Permanently lubricated and maintenance-free fan for uniform air circulation
Easy-to-clean external surface coated with Isocide™ to eliminate 99.9% of surface bacteria within 24 hours of exposure
---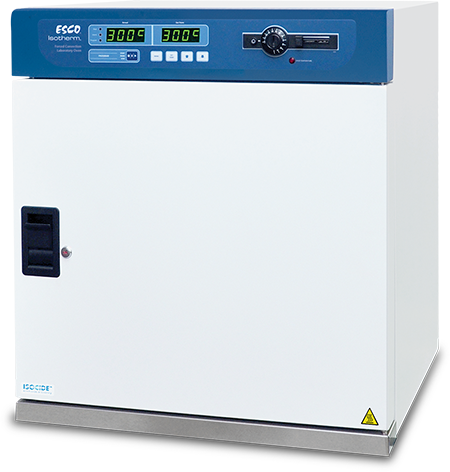 Isotherm® Forced Convection Laboratory Oven offers maximum thermal performance. It is the ideal choice for applications that require uniformity throughout the chamber and fast temperature pull-down. It's built with ergonomic and intuitive interfaces, microprocessor PID controls with programming options, 4-zone heated air jacket, precisely tuned and tested ventilation and insulation package, all supported by Esco's solutions-based sales and service representatives worldwide.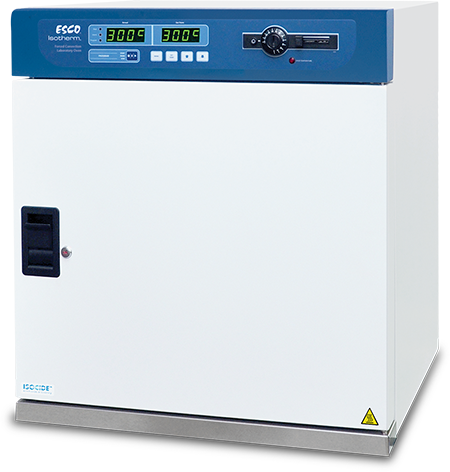 OFA-_-_
Isotherm® Forced Convection Lab Oven
Specifications:
Pre-heat Chamber Technology – 4-zone heated air jacket
SmartSense™ Microprocessor PID Control Technology
Superior Insulation
DIN 12880 Class 3.1 Certified for Temperature Safety
Electrogalvanized steel body construction
Audible and visual alarms
Available volume: 32L, 54L, 110L, 170L, and 240L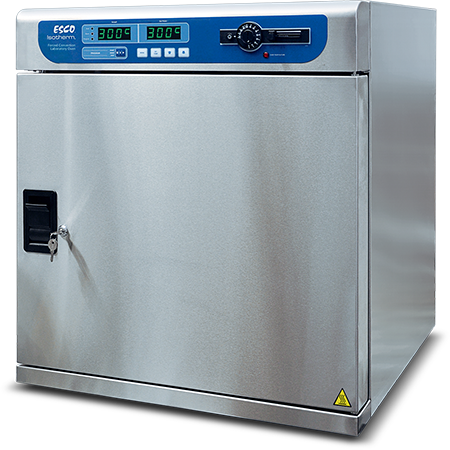 OFA-_-_-SS
Isotherm® Forced Convection Lab Oven
Specifications:
Pre-heat Chamber Technology – 4-zone heated air jacket
SmartSense™ Microprocessor PID Control Technology
Superior Insulation
DIN 12880 Class 3.1 Certified for Temperature Safety
Stainless steel body construction
Audible and visual alarms
Available volume: 32L, 54L, 110L, 170L, and 240L
Frequently Asked Questions