Accelerating Breakthroughs: Esco Equipment at UNAIR's Stem Cell Center
---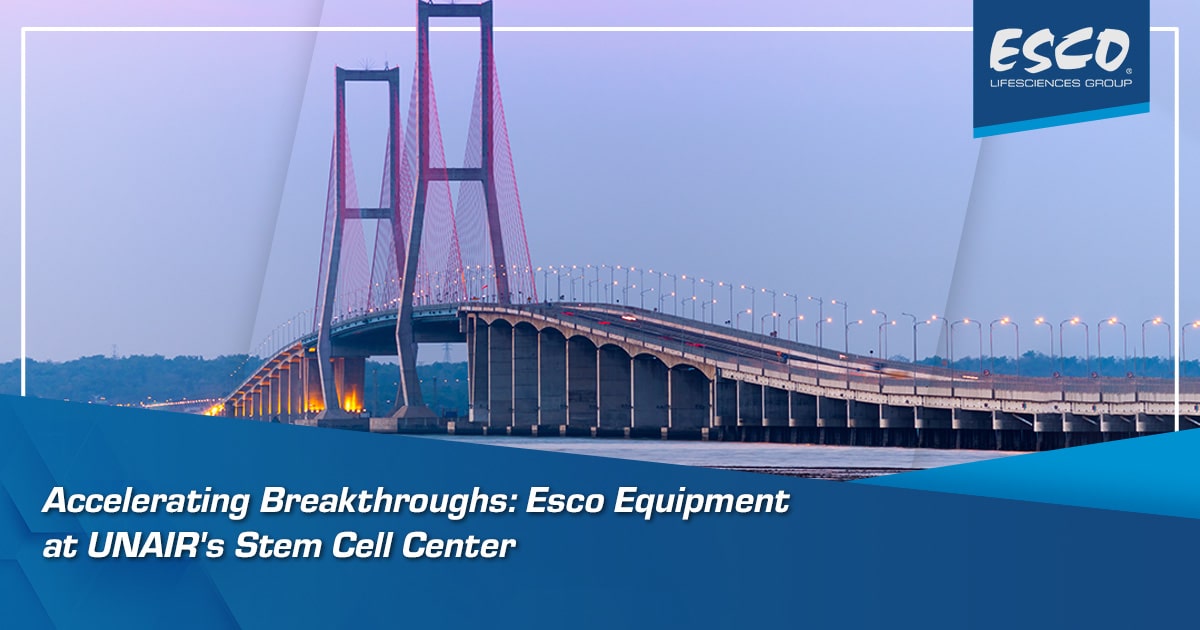 Airlangga University (UNAIR) in Surabaya, Indonesia, is a distinguished public university known for its outstanding academic reputation and consistent ranking among Indonesia's top universities. Within UNAIR is its Stem Cell Research and Development Center, which serves as a leading research facility dedicated to advancing the field of stem cell research, contributing significantly to scientific progress and innovation in this domain.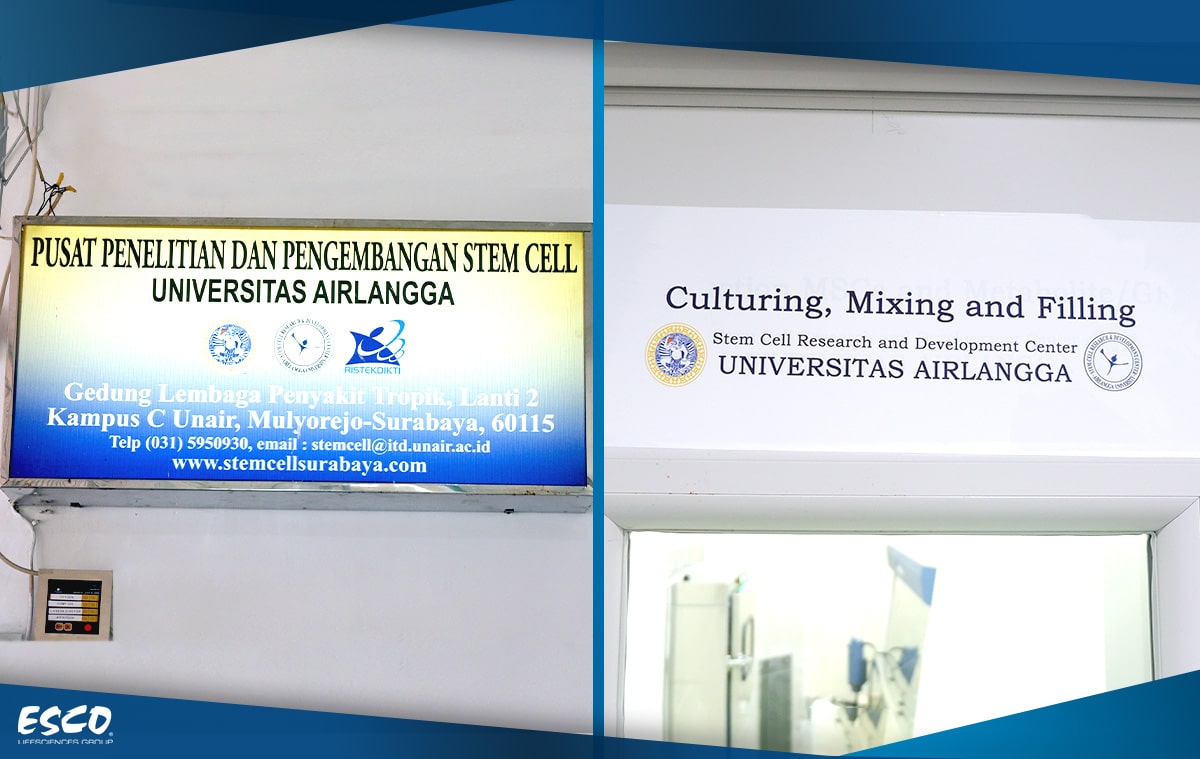 The Research Center aspires to establish itself as a preeminent and internationally renowned institution in the field. It is committed to upholding the highest international standards in research, testing/analysis, and laboratory training. The Center's primary objective is to provide comprehensive support to Airlangga University in advancing its scientific endeavors.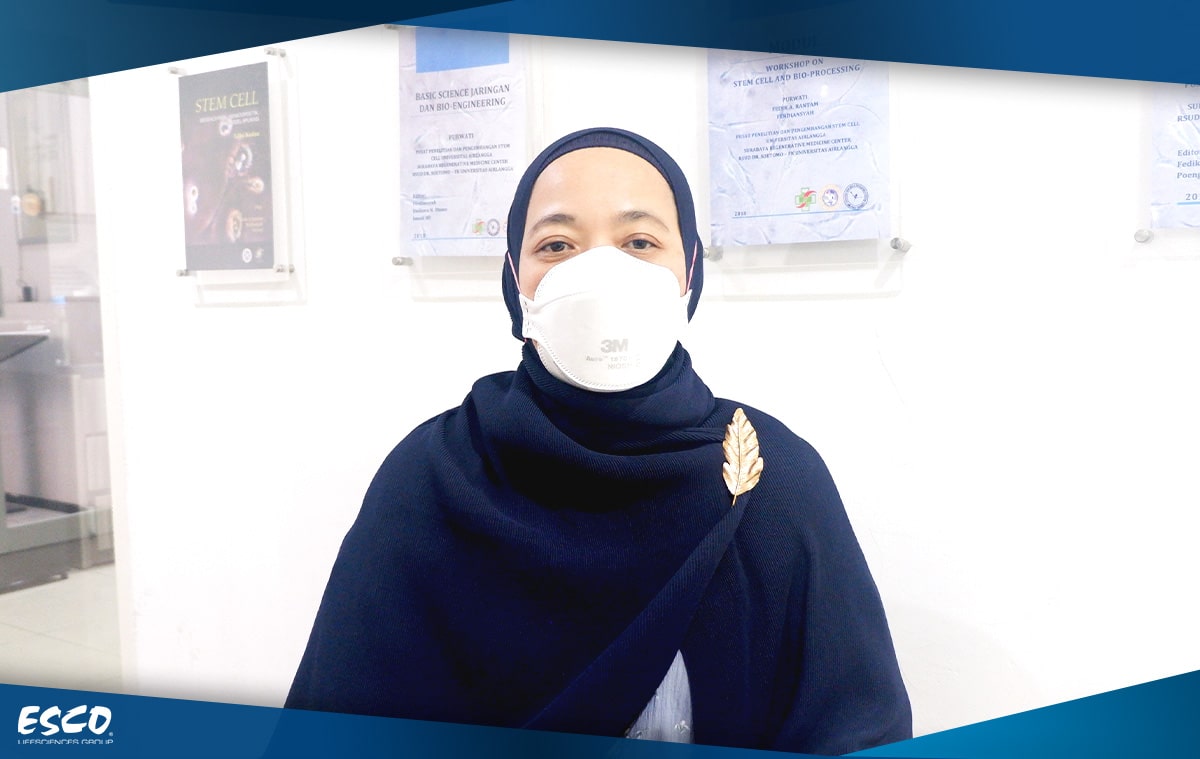 Dr. Purwati, Chief Head of the Center
Dr. Purwati shared that the center has been in operation for 17 years and remains in a phase of continuous growth. She highlighted that the Stem Cell Research and Development Center offers various services, including research services in stem cell and related industries. It also operates an education center that provides training programs ranging from basic to intermediate levels for college students and doctors. The Center also facilitates scientific dissertations and places great emphasis on translating knowledge and research into practical applications.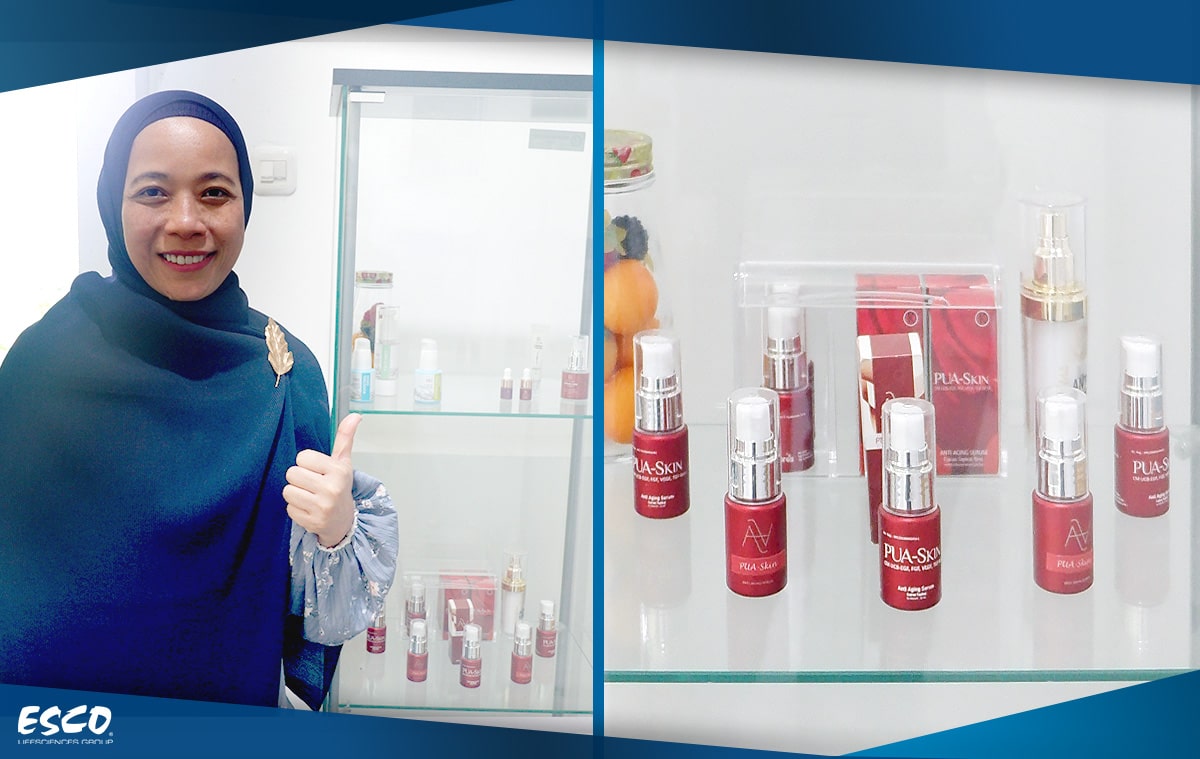 Dr. Purwati showcasing a selection of the Research Center's products.
In addition to its services, the Center develops and sells products such as skincare, dermacare, and drugs for degenerative diseases, among others. To ensure the production of high-quality products and services, the Stem Cell Research and Development Center collaborates with reputable vendors of laboratory equipment and units, including Esco Utama. They utilize a wide range of items, such as isolators, biosafety cabinets, centrifuges, bioreactors, and CO2 incubators, to support their operations.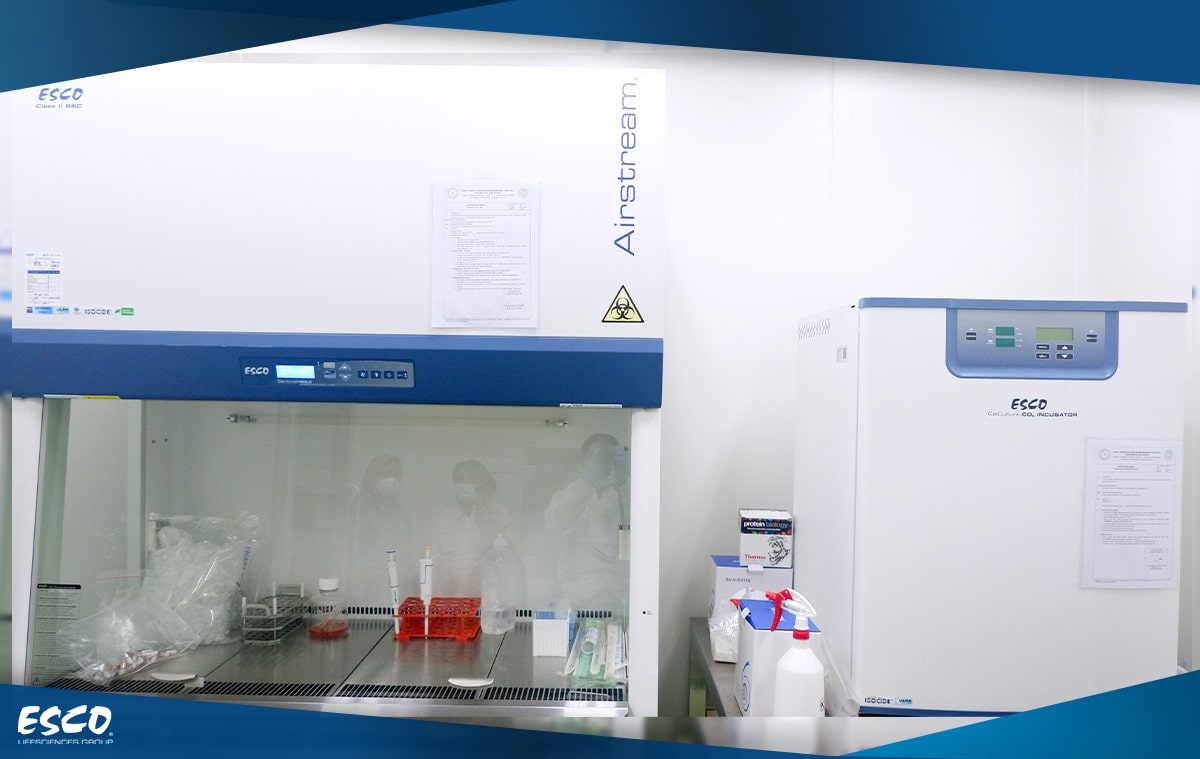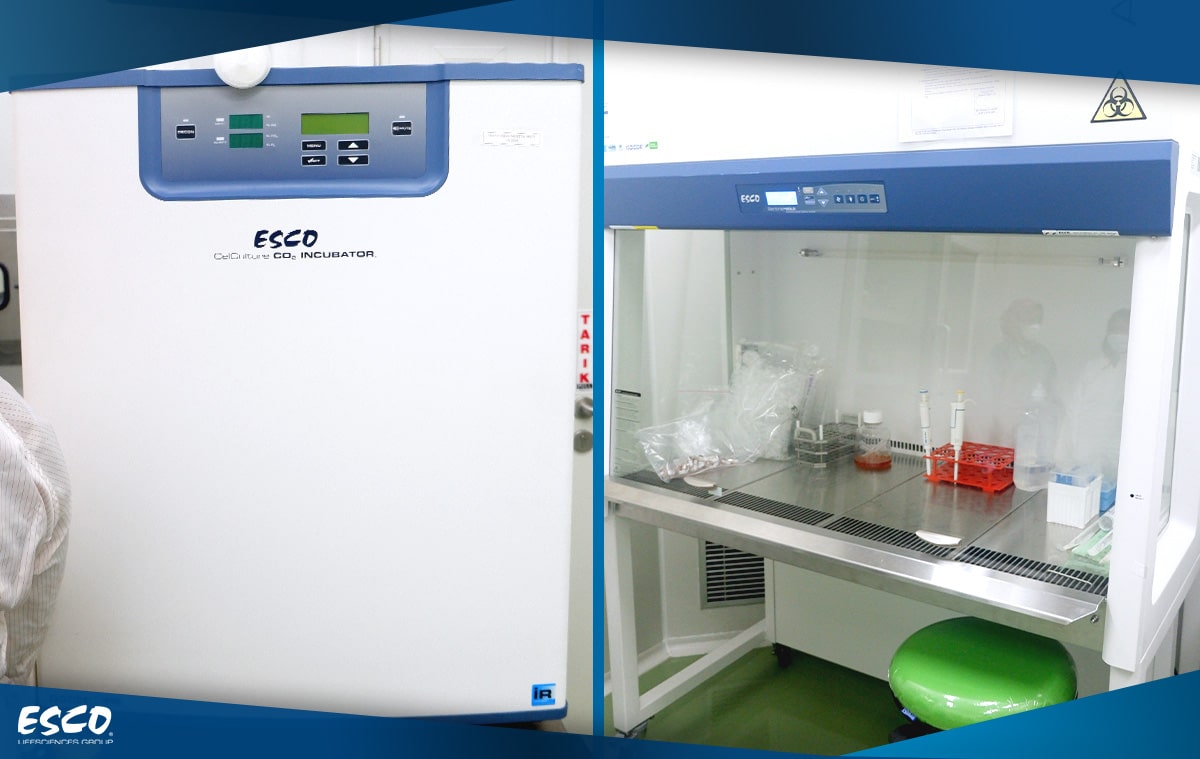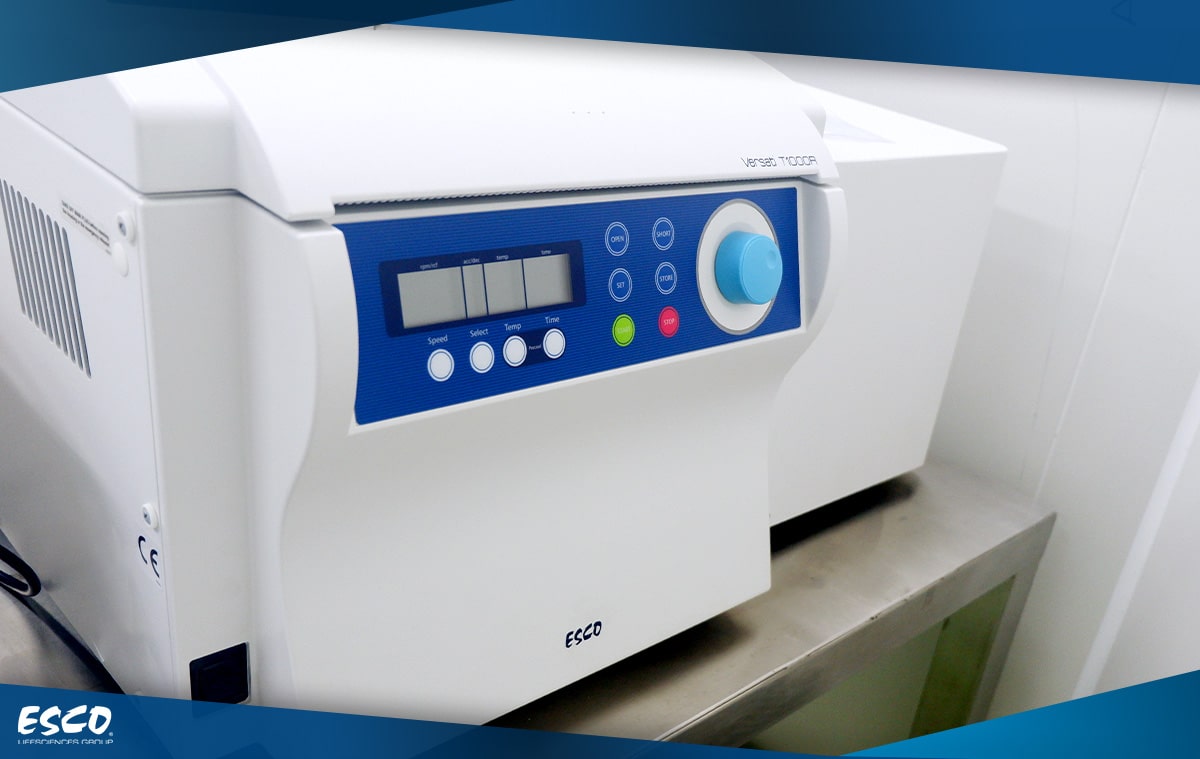 Some of the Esco Lifesciences equipment inside the facility.
Dr. Purwati and her team have a strong aspiration to make a significant and positive contribution to the stem cell industry in Indonesia. Their ultimate goal is to position Indonesia as a competitive player in this field, comparable to other countries. They are dedicated to advancing research, enhancing the quality of their products and services, and fostering collaborations both locally and internationally. By striving for excellence and constantly pushing boundaries, Dr. Purwati and her team are determined to elevate the stem cell industry in Indonesia to new heights, driving innovation and achieving recognition on a global scale.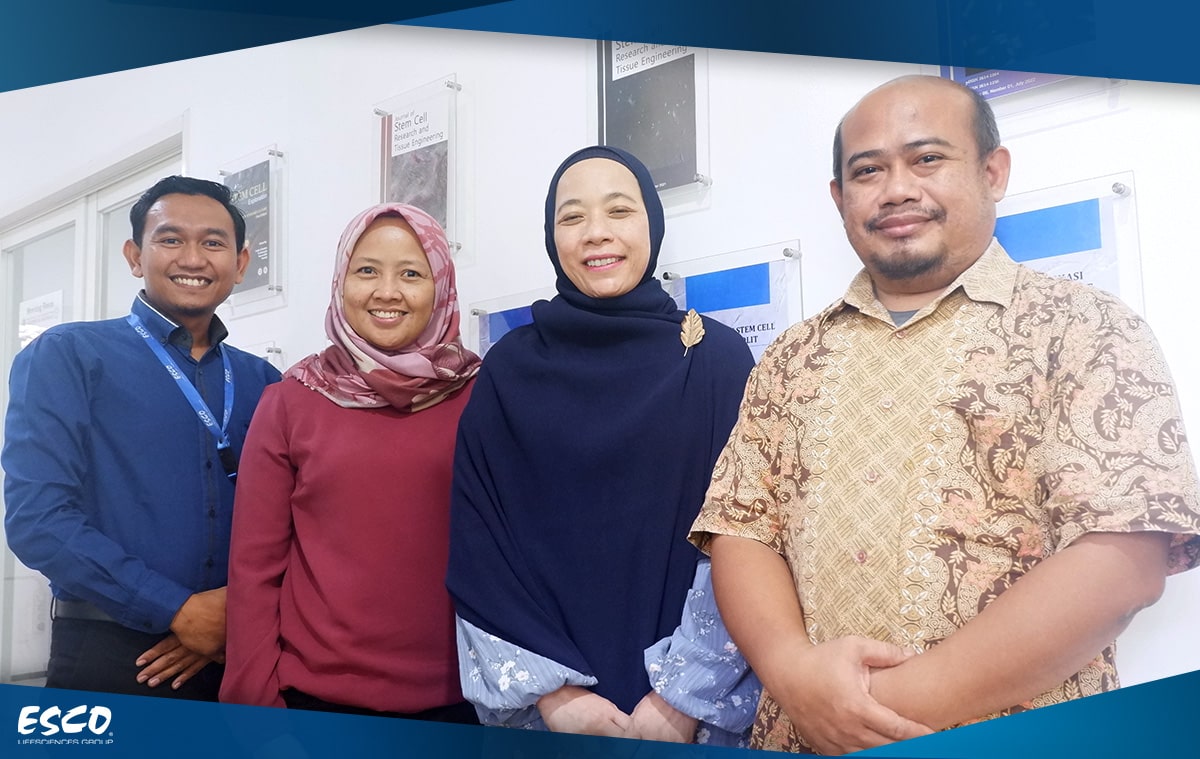 Dr. Purwati and her team with Esco Utama representative.
The collaboration between Esco Utama and UNAIR's Research Center demonstrates their joint dedication to driving scientific knowledge forward and fostering breakthroughs in the field of stem cell research. By providing researchers with reliable and innovative tools, Esco Utama empowers UNAIR's Research Center to conduct pioneering studies that may pave the way for new therapies, regenerative medicine, and disease treatments.
If you're interested in Esco Lifesciences equipment, don't hesitate to get in touch with us today!
PT Esco Utama
Taman Tekno BSD Blok H8 No.1
Tangerang Selatan, Banten 15314
+62815 1932 0424
arya.aditama@escolifesciences.com