ELG Lifesciences India Pvt. Ltd.
Receives an Appreciation Letter from Gene Biotec
---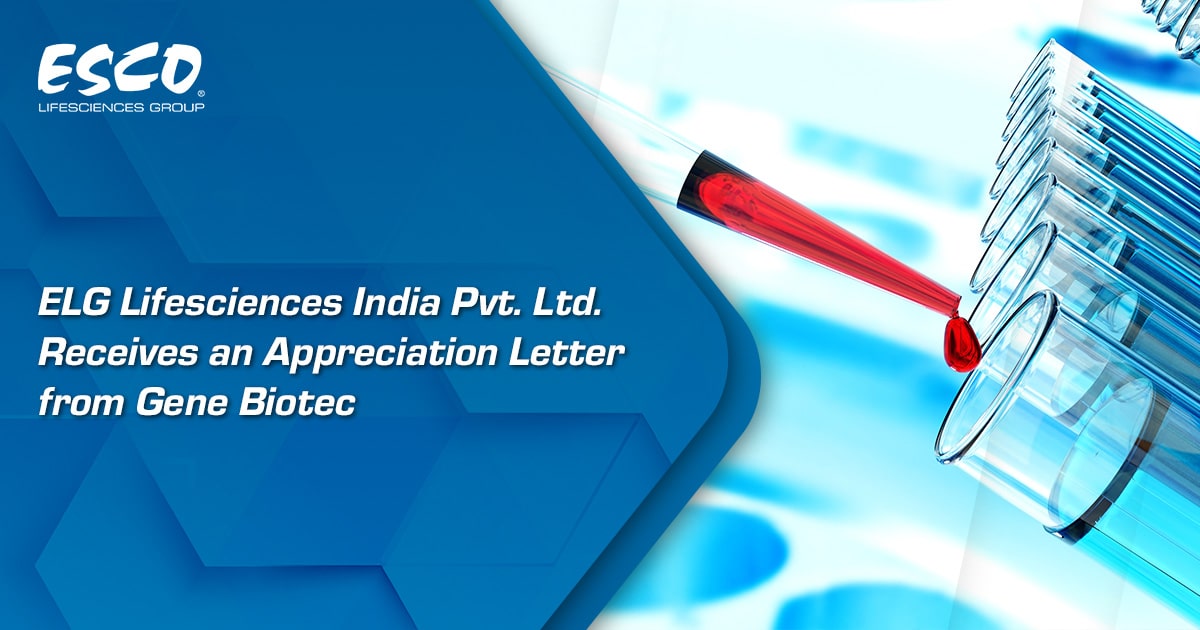 Gene Biotec (Cell Processing & Research Institute) provides cGMP and clinical application support services to researchers and hospitals for safe and effective cell therapy applications and transplantation. Gene Biotec aims to continue supporting its customer's needs by collaborating with the most innovative biotechnology companies while exploring new ways to solve unmet scientific and clinical needs.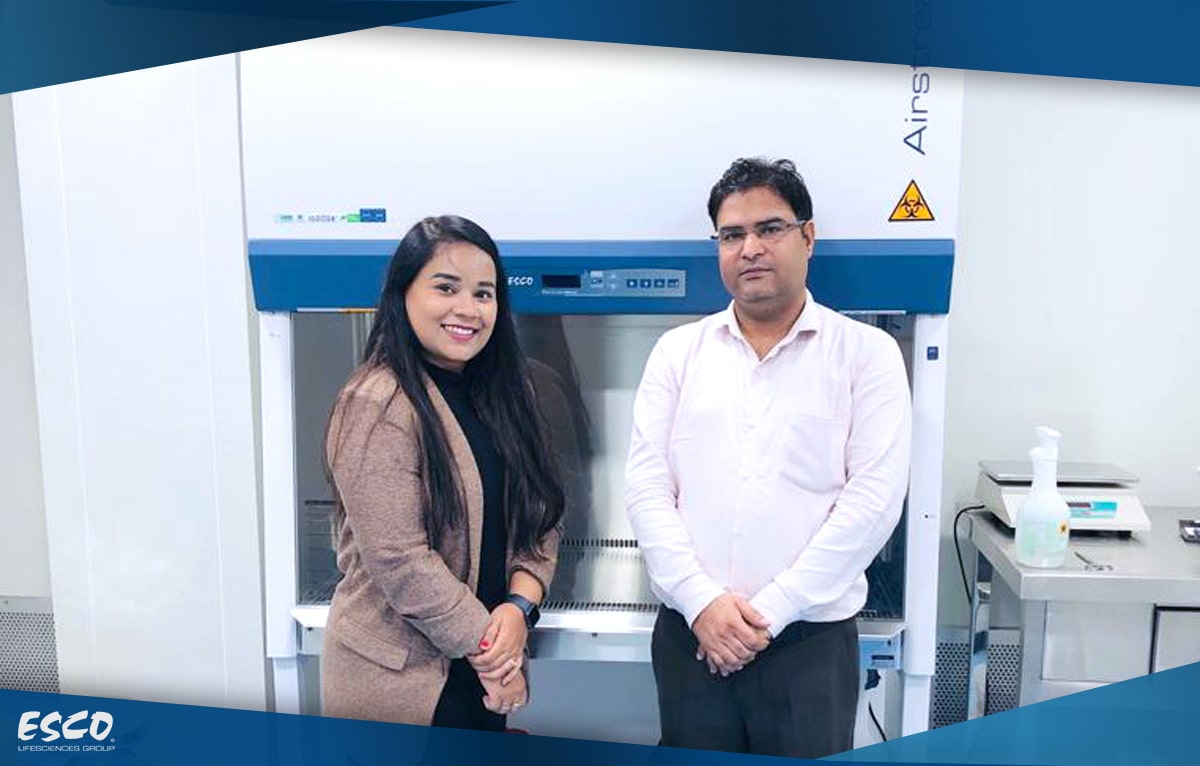 Ms. Anuradha, Business Development Executive of Esco India (left) with Mr. Yash Pal (right)
"I am extremely happy to recommend Esco products," said Mr. Yash Pal in his appreciation letter to ELG Lifesciences India Pvt. Ltd. sent last August. Mr. Yash Pal, Director of Cell Processing & cGMP Lab at Gene Biotec - Cell Processing and Research Institute, commended the exceptional quality of the Biological Safety Cabinet (AC2-4S8-NS) installed in their department. He also added that they have been using the Esco airflow cabinet for the last two years and are pleased with the continuous after-sales support provided by Esco.
Esco Lifesciences is honored to receive testimonials across different laboratories globally. Esco will continue to be the top-of-the-line provider of first-rate products and services for its customers.
ELG Lifesciences India Private Limited
#558, 9th A Main, Binnamangala 1st Stage
Bengaluru, Karnataka, India 560038
+9180-49920303
india@escolifesciences.com