EPI Partners with BioAssets in Animal Mobile Laboratory Unit Project
---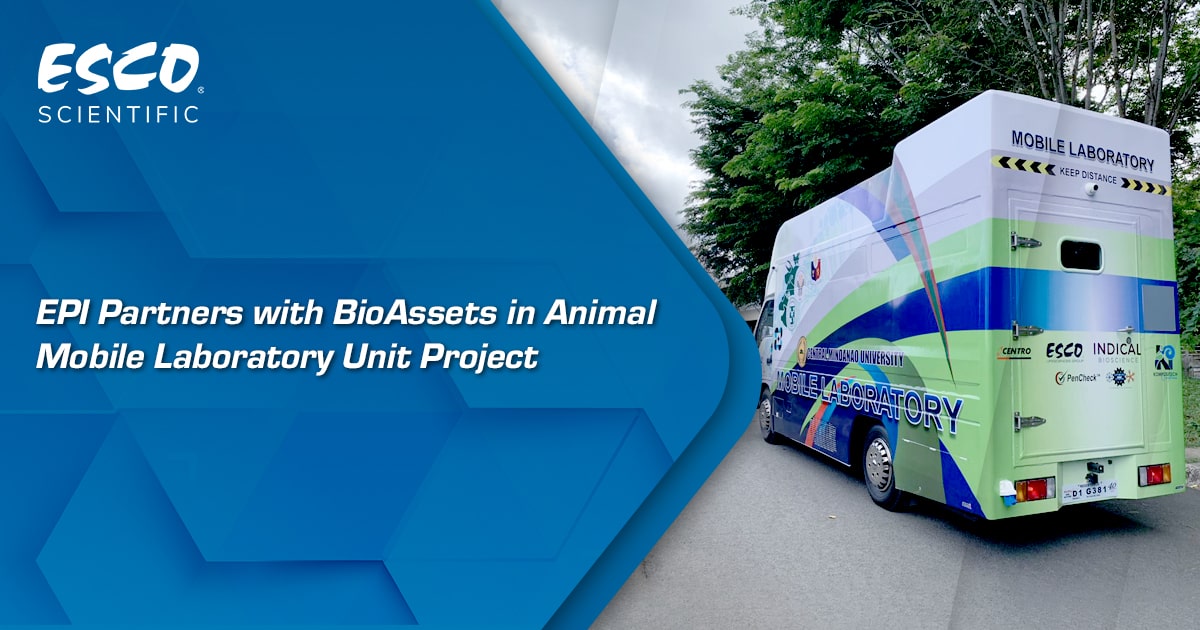 BioAssets is a veterinary research and diagnostic laboratory located in Santo Tomas, Batangas, Philippines. It was established in 2014 by a team of veterinarians, scientists, farmers, and entrepreneurs who share the same vision of enhancing the well-being of animals and improving animal production in the region through the careful and strategic use of molecular diagnostic tools. BioAssets has not only expanded in diagnostics but has also initiated its research projects, as the country continues to face challenges in animal health.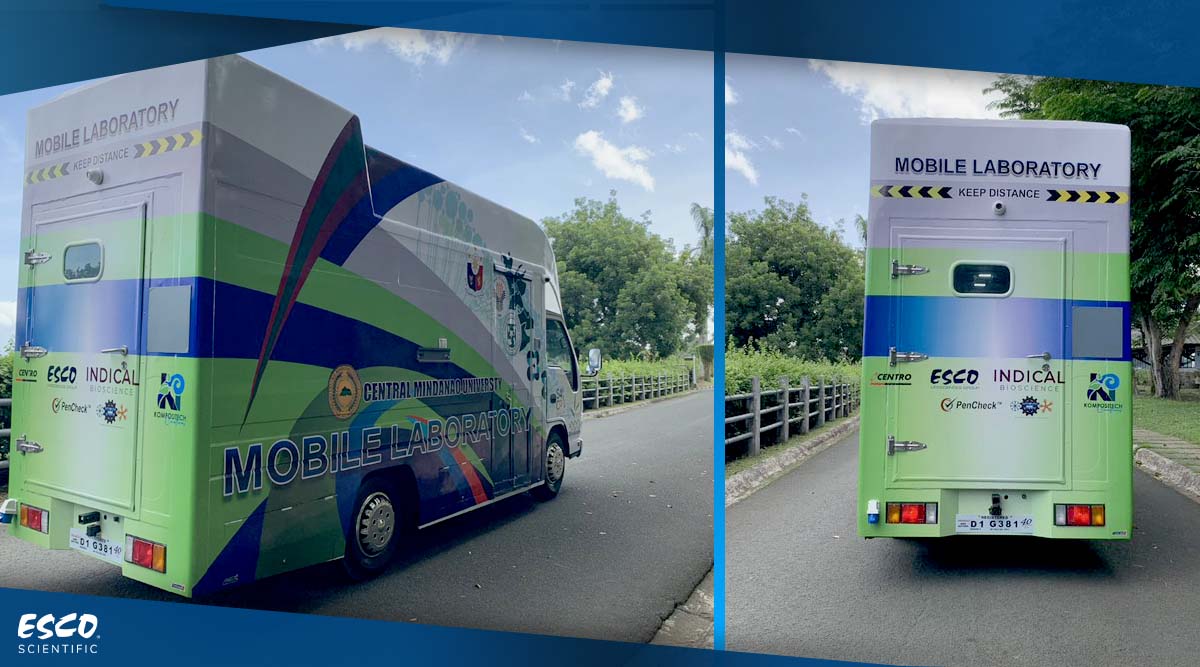 The Mobile Laboratory Unit (MLU) has a compact design laboratory which can be field-deployed for a point-of-need (PON) response.
To continue with its mission of addressing the unmet needs in the animal industry, BioAssets took the initiative to acquire a Mobile Laboratory Unit (MLU), allowing rapid response to disease outbreaks while maintaining biosafety and biosecurity. Supported by the Department of Science and Technology (DOST), this project aims to bring the MLU to resource-limited areas where animal disease prevention is much needed.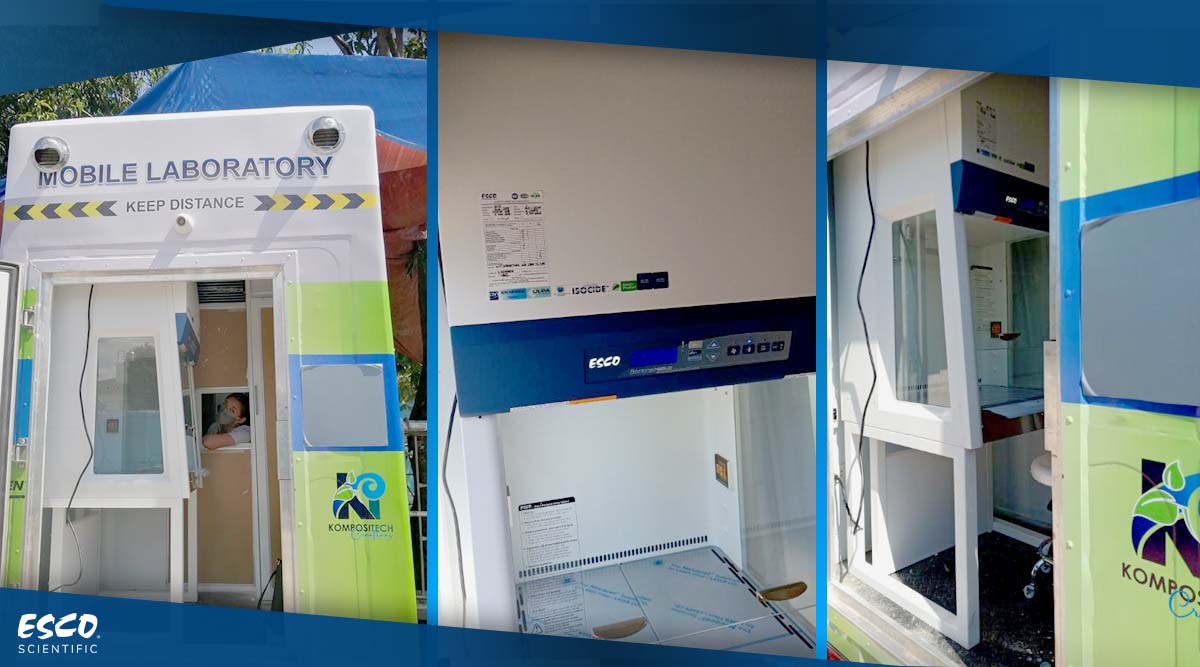 Esco Airstream® Gen 3 Class II Biological Safety Cabinet (BSC) in BioAssets' Mobile Laboratory Unit
Inside the MLU is an installed Esco Airstream® Gen 3 Class II Biological Safety Cabinet (AC2-2E8), an effective solution for providing operator, product, and environmental protection. The BSC is currently being used for a research project with DOST. Meanwhile, one Lexicon® II Ultra-Low Temperature Freezer (UUS-363A-3-SS) and one Versati™ Tabletop Refrigerated Centrifuge (TCR-1500-8) were installed in BioAssets' diagnostic lab.
According to BioAssets, Esco Philippines has met their expectations in providing high-quality products, outstanding customer support, and reliable service which ensures excellent performance of their equipment.
Esco Philippines is grateful to be part of the MLU project and expresses its support to BioAssets in delivering the most current and innovative tools in animal health programs throughout the country.
Read more here: Diagnostic Testing, Selecting the Right Laboratory Equipment
Esco Philippines, Inc.
Manila
Unit 710E, 7th Floor, East Tower Four E-com Center, Block 22 Seaside cor Diokno Ave.,
MOA Complex, Pasay City 1300
+632-8828-1527
+632-8478-0384
philippines@escolifesciences.com
Cebu
Blk. 3, Lt. 13, Mutual Homes Subdivision,
Brgy. Pajac, Lapu-lapu City, Cebu, 6015
(032) 232-5826
judy.tronsal@escolifesciences.com (Products)
felma.porras@escolifesciences.com (Service)
Davao
71-C Lupo Diaz St., Cor Nicasio Torres St.,
Bo. Obrero, Davao City, Davao del Sur
(082) 234-0997
eunice.hangad@escolifesciences.com (Products)
cindy.legaspino@escolifesciences.com (Service)