Esco Airstream® Gen 3 Class II Biological Safety Cabinets Installed at Asia Royal Hospital
---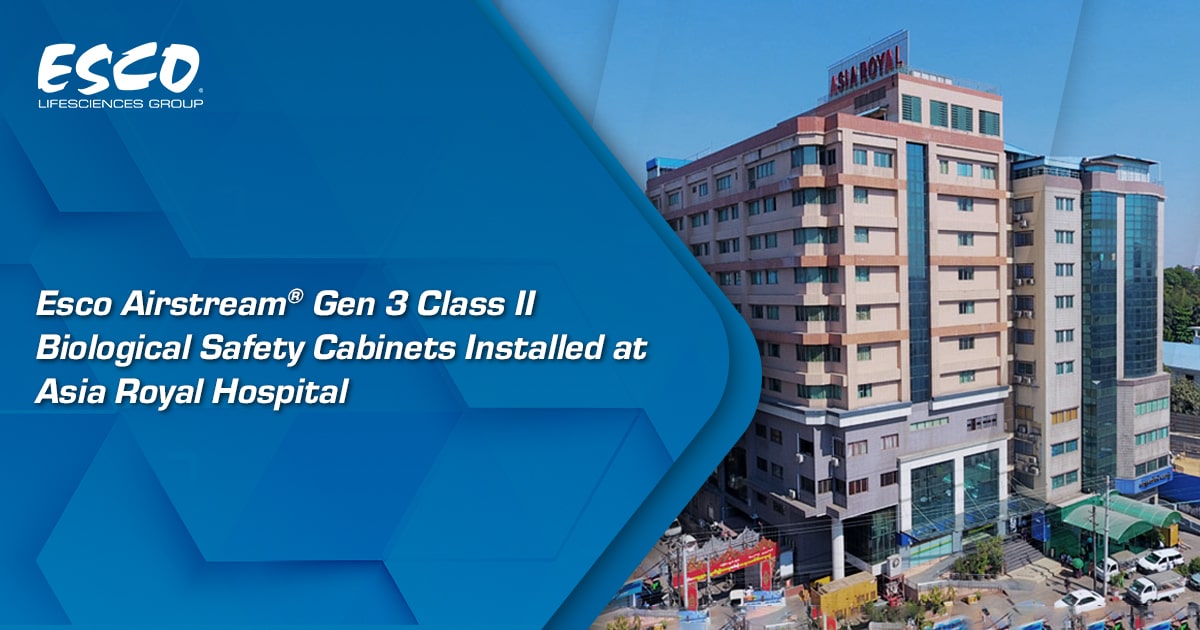 Asia Royal Hospital provides multidisciplinary medical care services with modern medical equipment. Their patients receive the best and most effective treatments that their institution has to offer. As one of the most recognized hospitals in Yangon, Myanmar, their reliable healthcare services are well-known even by international companies and corporate businesses.
Asia Royal aims to be the leading private hospital in Myanmar and guarantees that its healthcare services are of the highest quality by using advanced technologies, modern equipment, and standard operation procedures. They are committed to continually assess and improve their services and to achieve this, they selected two Esco Airstream® Class II Biological Safety Cabinets for their medical laboratory.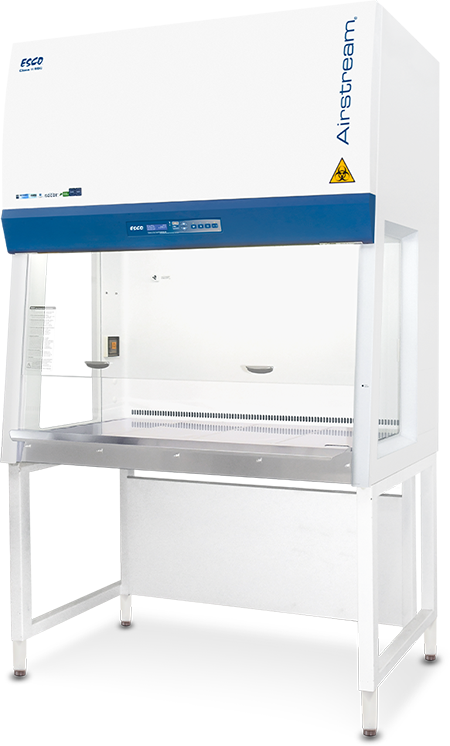 AC2-4E8
Request for Quote
Esco Airstream® Class II Biosafety Cabinets are equipped with the user-friendly Sentinel™ Gold Microprocessor control system which displays all safety information and has audible and visual alarms. Its blower and filtration system are comprised of energy-efficient and cost-effective DC ECM blower partnered with ULPA filters that are 10x more efficient than HEPA filters, capturing particles of 0.1 to 0.3 microns at 99.999% efficiency. Externally coated with Isocide™ antimicrobial powder coat that eliminates 99.9% of bacteria within 24-48 hours of exposure.
Asia Royal Hospital has been using Esco products for many years and are quite satisfied with the high-quality equipment they have selected. Good services such as trainings and certifications are always available when needed. For Asia Royal Hospital, their expectations for both top quality products and great services were well met and would recommend Esco Lifesciences to other institutions.
Read more here: Clinical Chemistry, Diagnostic Testing, Biosafety Cabinet Resources
For more information, contact us at:
Esco Lifesciences (Myanmar) Co., Ltd
No. 376 (E), Say Ou Yin Street, Shwe Hnin Si Road, 9 Mile,
Mayangone Township, Yangon, Myanmar
+959 954 438 399
+959 961 456 426
ingyin.haymarn@escolifesciences.com
emm.sales@escolifesciences.com