Esco Ductless Fume Hood at a Leading Hospital
in Abu Dhabi, UAE
---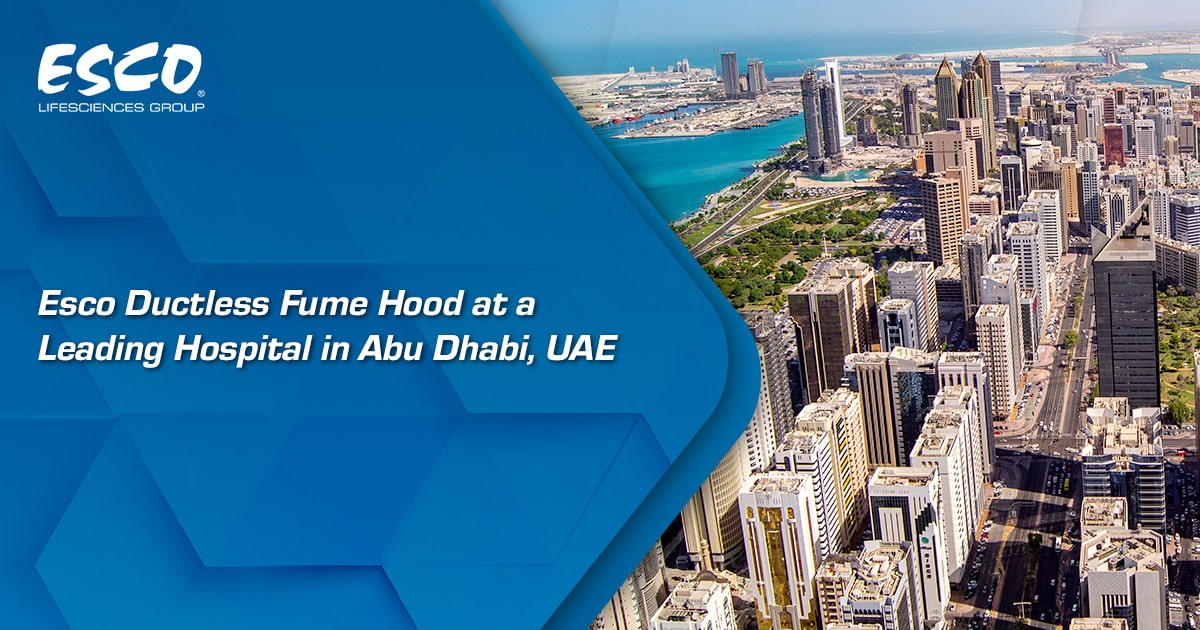 One of Esco Lifesciences' objectives is to manufacture equipment that is guaranteed to last long while protecting the personnel against hazards in the laboratory. One example of this in action is an Esco ductless fume hood from Mediclinic Al Noor Hospital, a well-known hospital in the United Arab Emirates.
Mediclinic Al Noor Hospital is a multi-specialty hospital located in Abu Dhabi, UAE. Since its humble beginnings as a small polyclinic, the hospital has developed into a facility of the highest international standards, offering a wide range of outpatient and inpatient treatments. The hospital is also known for being the first private hospital in Abu Dhabi to provide open-heart surgery and IVF services.
Mediclinic Al Noor is part of Mediclinic Middle East that operates seven hospitals and has 1,000 doctors in the UAE.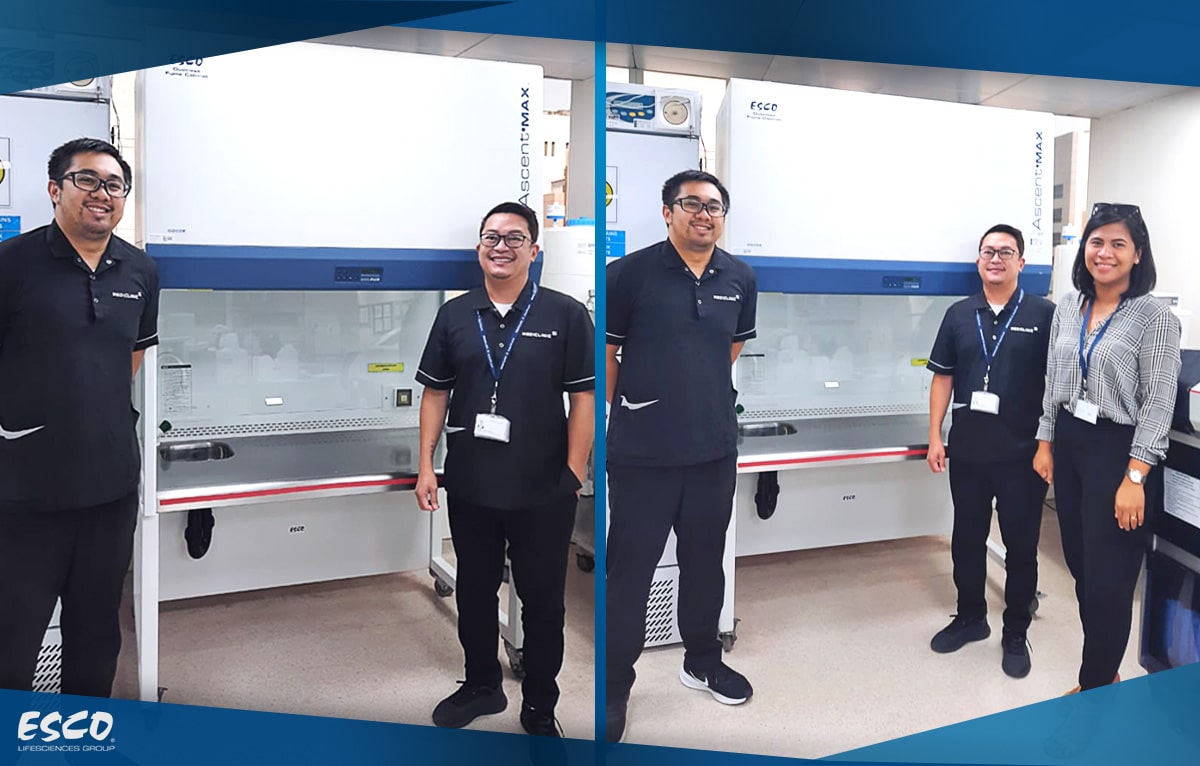 Gildence Casipit-Novela, Esco WANA Business Development Executive, with Mediclinic Al Noor staff
The Esco Ascent™ Max Ductless Fume Hood was acquired by the Anatomic Pathology laboratory in 2011. Since then, the airflow cabinet has been reliable equipment, according to the hospital staff. The main reason they opted to have Ascent™ Max is that it is portable, easy to use and maintain, and offers multiple features. The ductless fume hood is utilized for chemical and reagent preparations during the mounting of pathology slides.
Until today, the lab had never encountered any major breakdowns of the Ascent™ Max unit. It has been a part of their laboratory for over a decade, protecting the lab personnel from exposure to fumes from harmful chemicals.
"I superbly recommend this product," commented the Mediclinic Al Noor Hospital personnel.
Esco Lifesciences is delighted that the equipment is still functioning in excellent condition after more than ten years of usage and would like to express our appreciation to Mediclinic Al Noor Hospital for their continuous trust in the unit and in the company.
Read more: Chemicals, Pathology, Guide to Choosing a Ductless Fume Hood
Esco Life Sciences Trading LLC
Jadaf 1 Dubai Showroom 2 SW2
Dubai, United Arab Emirates
P.O. Box: 182099
+971 4 5461137
gildence.casipit@escolifesciences.com