Esco Isoclean® Healthcare Platform Isolator installed at Amnat Charoen Hospital in Thailand
---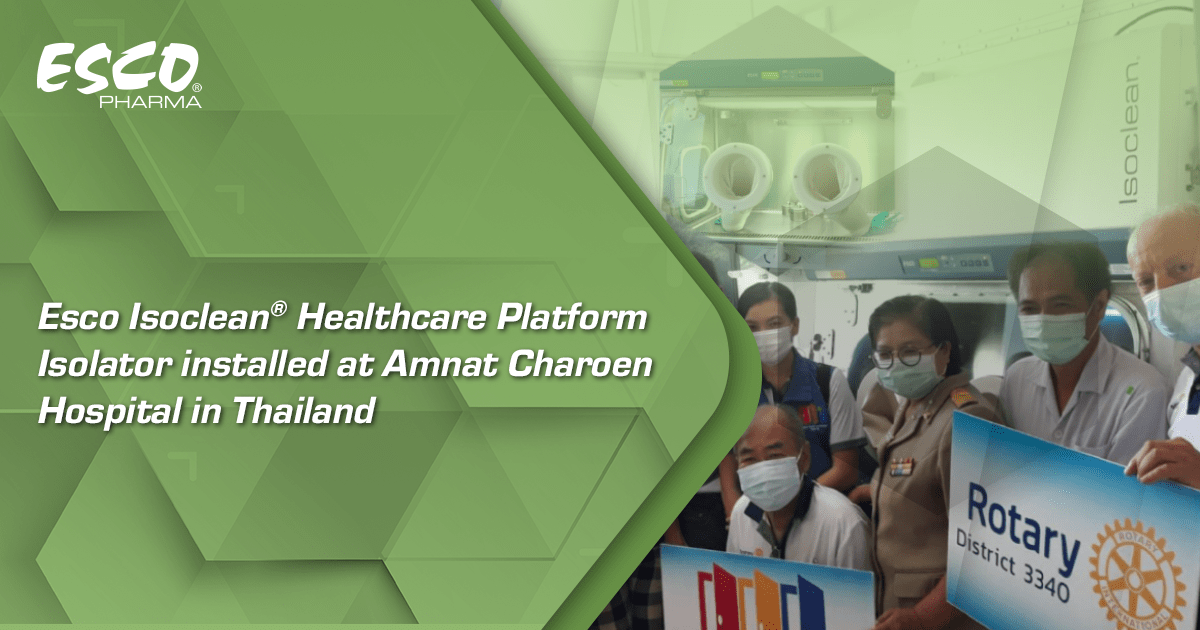 An Esco Isoclean® Healthcare Platform Isolator (HPI) was installed on March 2021 at the Amnat Charoen Hospital in Amnat Charoen, Thailand. The HPI unit replaces the hospital's previous isolator and is the first Esco product to be installed in the hospital.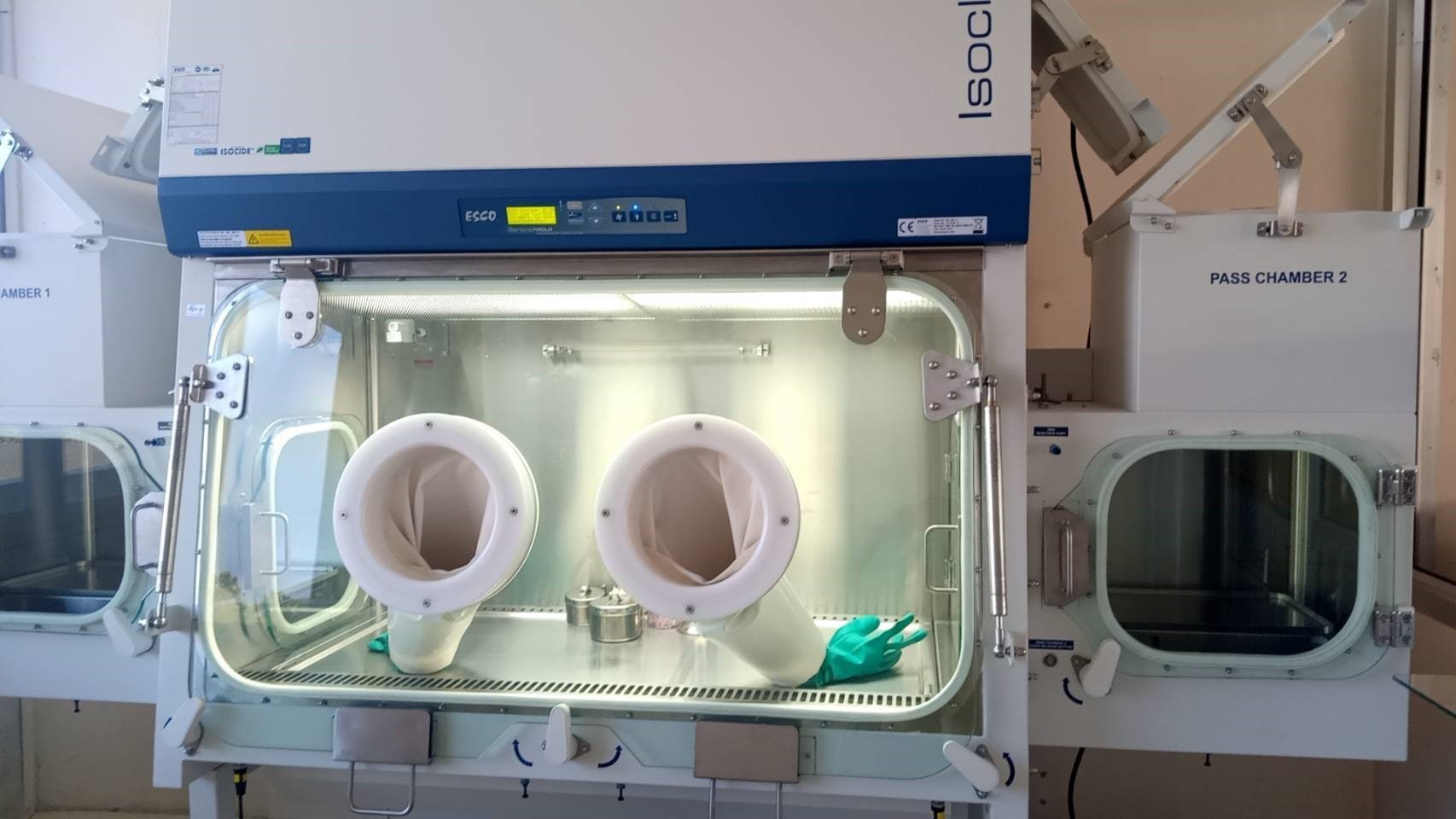 Newly-installed Isoclean® Healthcare Platform Isolator
The installed HPI unit is a two-glove isolator intended for the preparation of chemotherapy drugs for cancer patients. Since these drugs are hazardous, the isolator is negatively pressured to protect the operator and environment in case of a breach in the system. To ensure leak tightness, the unit is certified as a Class 2 containment enclosure in accordance with ISO 10648-2. It provides HEPA-filtered, unidirectional airflow that creates an ISO Class 5 environment inside the work zone to provide a sterile/aseptic environment. The interior is constructed with pharmaceutical-grade SS316L with large radius corners for easier cleaning. The unit is also equipped with two pass through chambers (PTC) that have electromagnetic interlocking doors with time delay effect to ensure safety and containment between the PTCs and the main process chamber.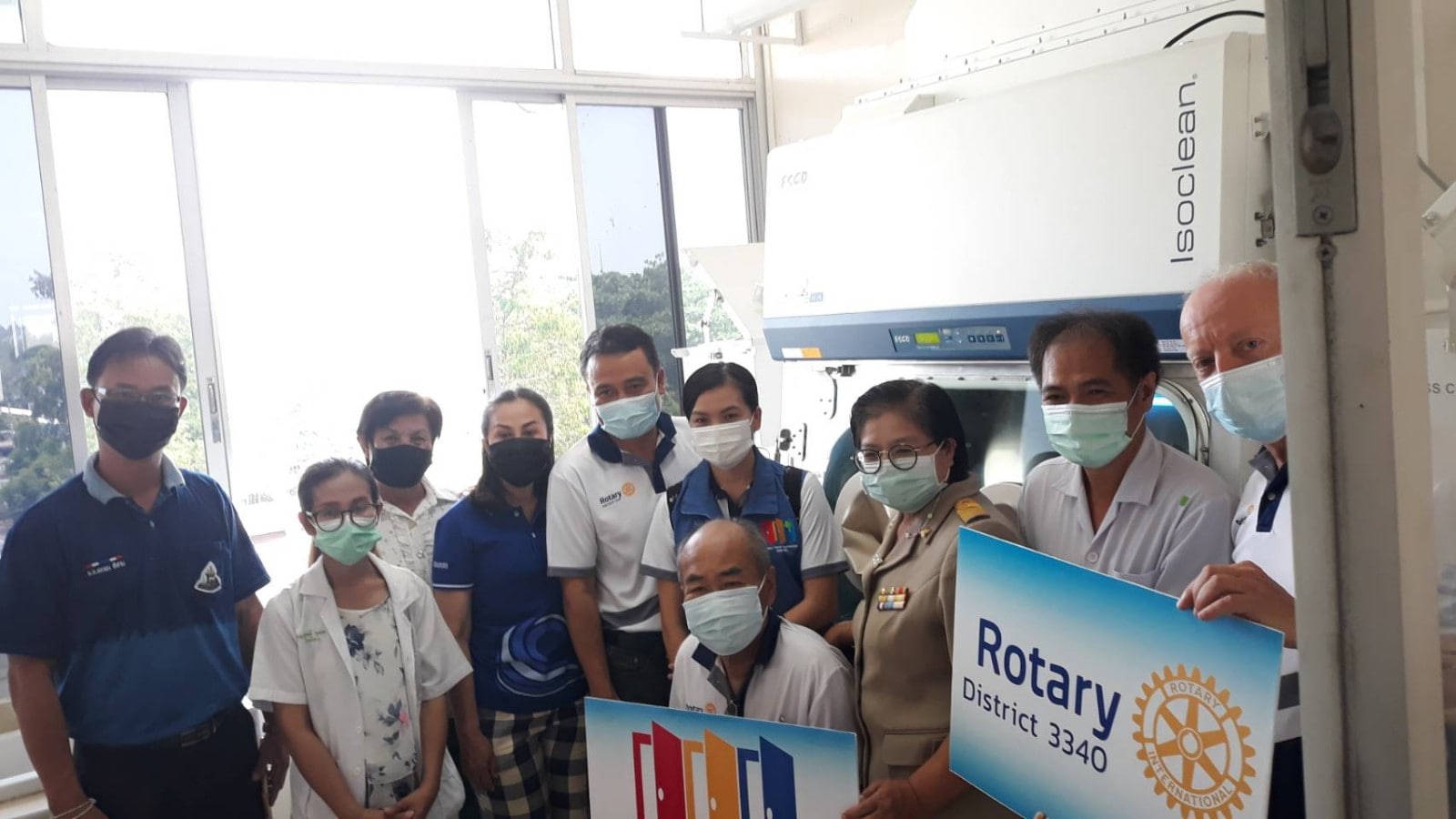 Image courtesy of Rotary International District 3340
The HPI unit was donated by the Rotary Club of Amnat Charoen and the Rotary Club of Silom, which are part of Rotary International District 3340 and 3350, respectively. This donation is in line with the Rotary Club's motto of "Service Above Self", with its objective of providing humanitarian service and advancing goodwill and peace around the world.

Image courtesy of Rotary International
With this donation, Amnat Charoen hospital, a government hospital in the capital district of the Amnat Charoen province in eastern Thailand, can better serve the needs of its community, particularly cancer patients undergoing chemotherapy treatment, and Esco Lifesciences is proud to have been part of this endeavor.
Read more here: Pharmaceutical, Drug Compounding, Pharmacy Compounding, Drug Preparation
Contact our Thailand office here:
8/3 Soi Rimthangduan 2, Sukhumvit Road,
Bangchak, Phrakanong, Bangkok 10260
02-082-2029
csts.th.sales1@escolifesciences.com