Saha Farms Company Limited is one of the largest chicken producer and exporter in Thailand. Headquartered in Bangkok, the company raises and breeds its chickens with the high-quality organic chicken feed they produce in their well-controlled facilities equipped with the latest technologies. Their feed formula was developed specifically for the nutritional needs of the chicken at without relying on antibiotics from additives. Saha Farms' processing plants strictly follow Good Manufacturing Practices (GMP), guaranteeing the safety and quality of their products.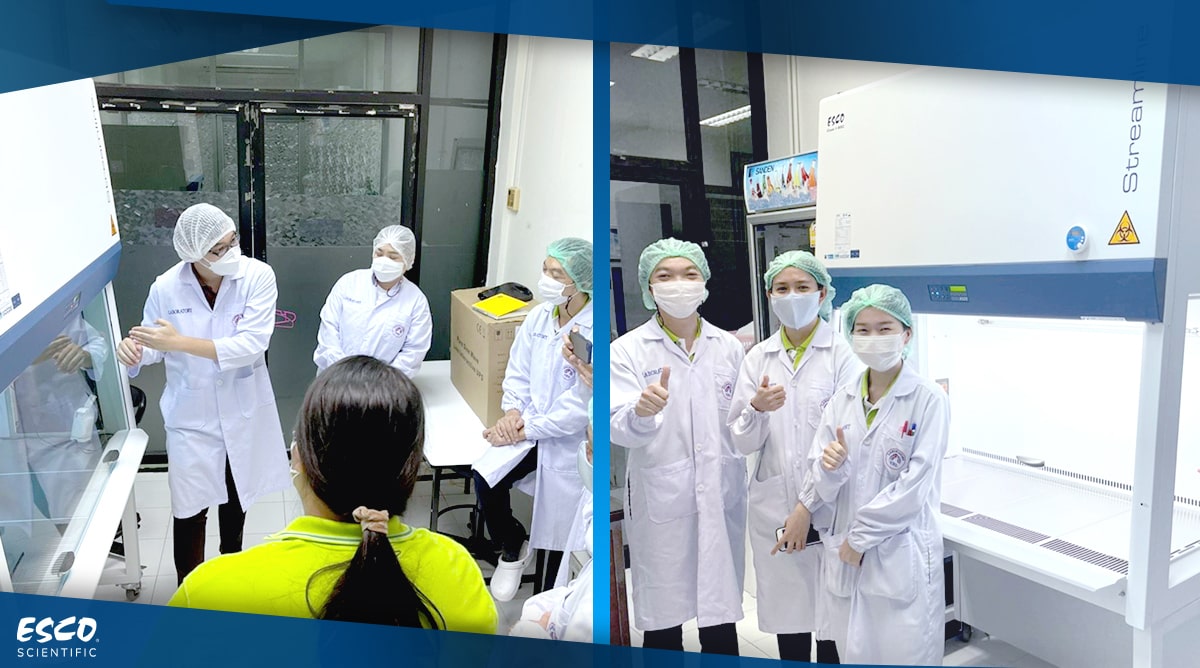 Saha Farms sees animal and food science as vital researches to ensure quality and safety of their food products and commits itself to constant product development. To achieve this, they selected Esco Streamline® Class II Biological Safety Cabinet in their microbiology laboratory to cater to their research needs.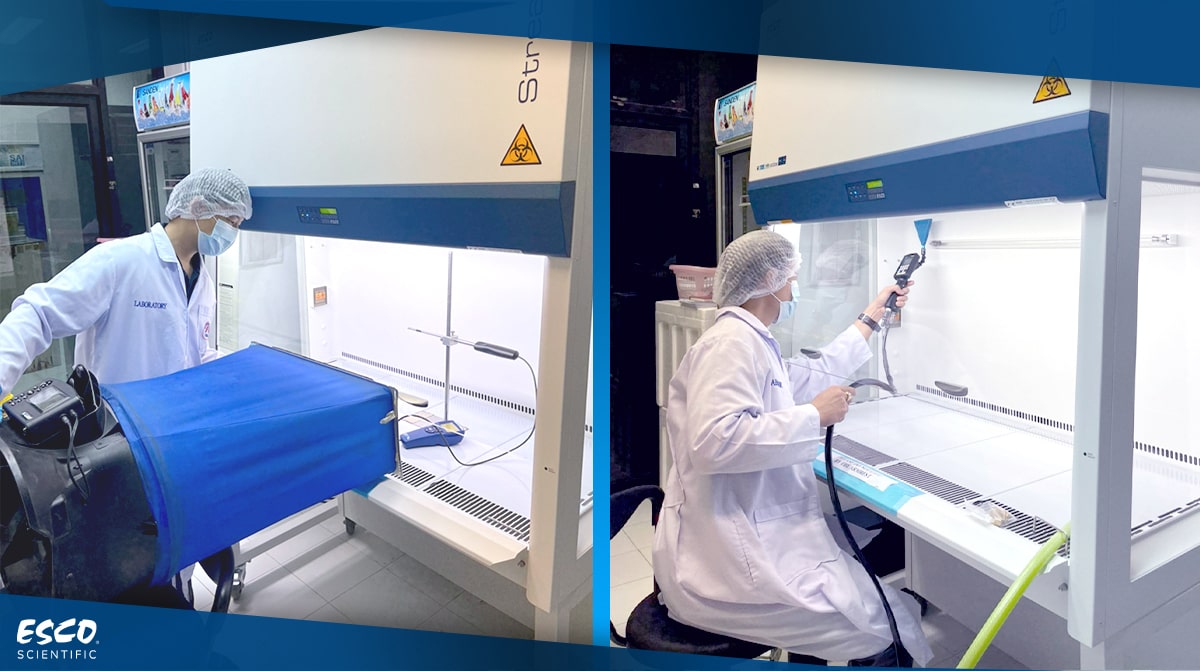 Newly installed Streamline® Biosafety Cabinet at Saha Farms Company Limited
Esco Streamline® Biosafety Cabinets are equipped with the user-friendly Sentinel™ Silver Microprocessor control system which gives the operator a safe and controlled working environment. The cabinets use ULPA filters that are ten times more efficient than HEPA filters, capturing particles of 0.1 to 0.3 microns at 99.999% efficiency. They also have an Isocide™ powder coating that eliminates 99.9% of bacteria within 24 hours of exposure.
Read more here: Agriculture Solutions, Food and Beverage Solutions