Milann Fertility Clinic Trusts Esco Multiroom and CO₂ Incubators
---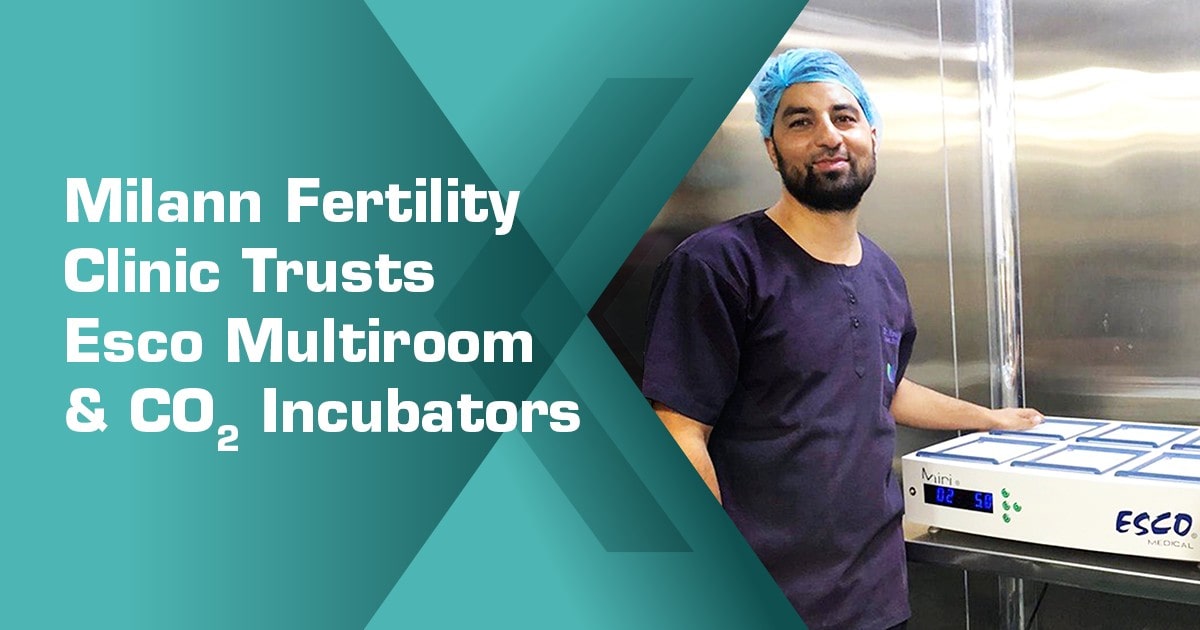 Milann Fertility Clinic is one of India's most technologically advanced fertility clinics, providing services in various fields, such as Assisted Reproductive Technology (ART) and Gynecology and Obstetrics, to name a few. Milann has been in partnership with Esco since 2015, with the MIRI® Multiroom Incubator and Esco CelCulture® CO₂ Incubator as the first set of equipment installed in their clinic.
Here's a message from the Associate Head of Milann Fertility Clinic's Embryology Department. Message From Dr. Waseem Andrabi
"I would like to thank Esco Micro Pte Ltd, Singapore for the great support and services provided efficiently. We are currently using two (2) Esco CO₂ incubators at our clinic. I, Dr. Waseem Andrabi, am happy to say that we are very much satisfied with the results the equipment is providing.
I commend the range of medical equipment provided by Esco Medical, and we appreciate their quality products and work. I am delighted with Kudos Instruments, Delhi for their prompt services as well."
Dr. Waseem Andrabi
Associate Head of Embryology Department
Milann Fertility Clinic, Greater Kailash, New Delhi

About Dr. Syed Waseem
Dr. Syed Waseem Andrabi is the Associate Director of Embryology at Milann Fertility Clinic, an ISO 9001:2008 and NABL-certified fertility center in India. Andrabi developed an interest in the science of reproduction during his studies, which led him to pursue extensive training in the field of Embryology. He has a solid understanding of human reproductive biology, infertility, and Assisted Reproductive Technology (ART).
About Milann Fertility Clinic
Milann has successfully treated patients in the fields of Assisted Reproductive Technology (ART), pre-implantation genetic disorders, fetal therapy, and general gynecology and obstetrics. With over 25 years of experience and a reputation as one of India's most technologically advanced fertility clinics, Milann Fertility Clinic is an ISO 9001:2000 certified fertility center that demonstrates a technological edge. Milann's medical experts and personnel are highly trained in reproductive endocrinology, clinical trials, ovarian biology, reproductive immunology, and genetics of fertility.