Successful Long-Term Installations
at Gribbles Pathology Malaysia
---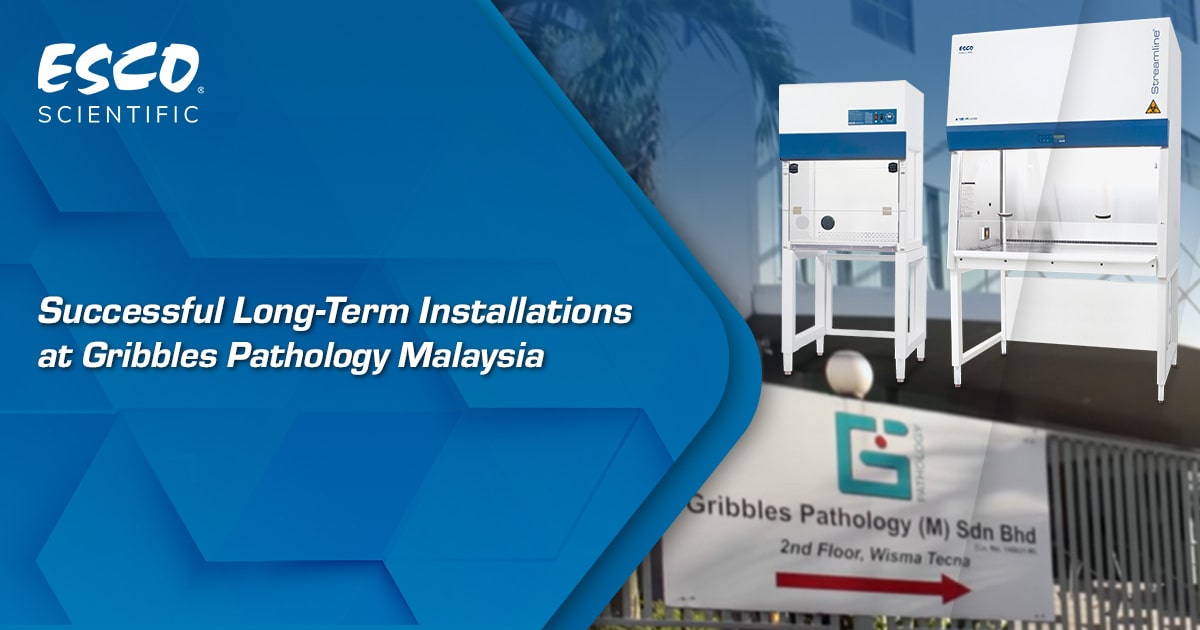 Gribbles Pathology (M) Sdn Bhd is known to be the largest private provider of diagnostic services in Malaysia. They are the first medical laboratory in the country to be successfully assessed for COVID-19 PCR testing. Gribbles Pathology is a part of the Pathology Asia Holdings Group of Laboratories with leading laboratories located in Malaysia, Singapore, Vietnam, and Australia. They are responsible for conducting COVID-19 tests for more than 6 million people, with 1 million tests from Malaysia alone. Currently, the institution employs over 1,200 staff and has an established network of more than 60 electronically-linked pathology facilities nationwide which can cater to over 4 million patients per year.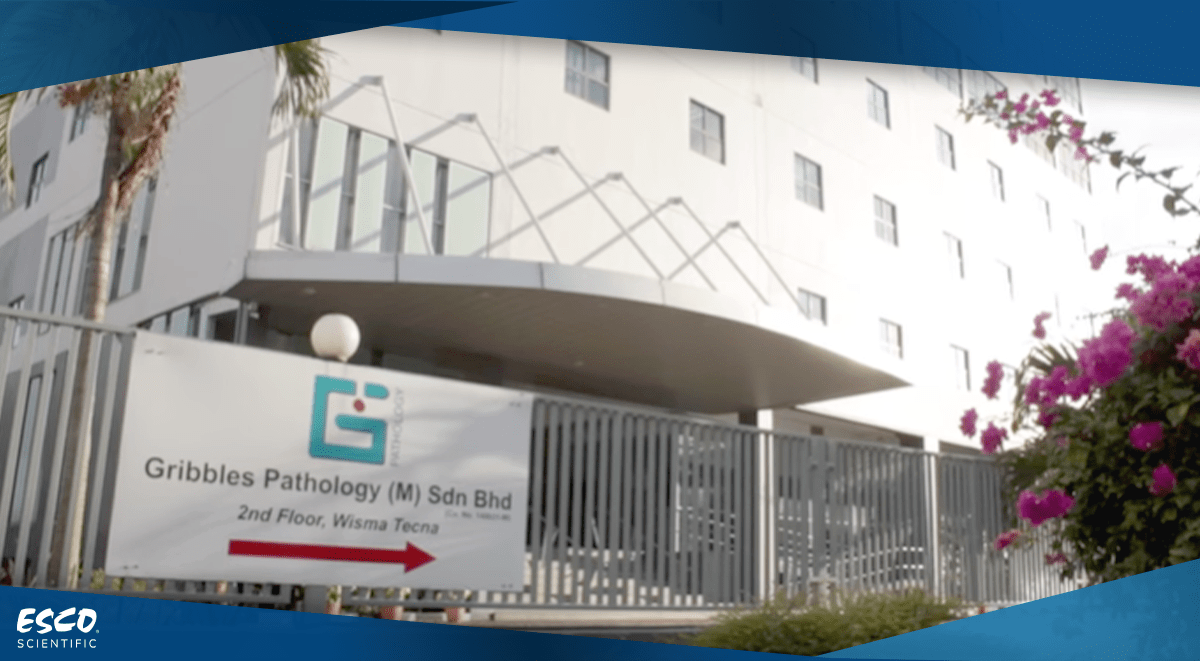 Image courtesy of Gribbles Pathology Malaysia
Gribbles Pathology (M) Sdn Bhd headquarter facility in Petaling Jaya, Malaysia.
With their commitment to supporting the fight against the spread of COVID-19, they have once again partnered with Esco Lifesciences to ensure that they can deliver the highest quality in laboratory testing.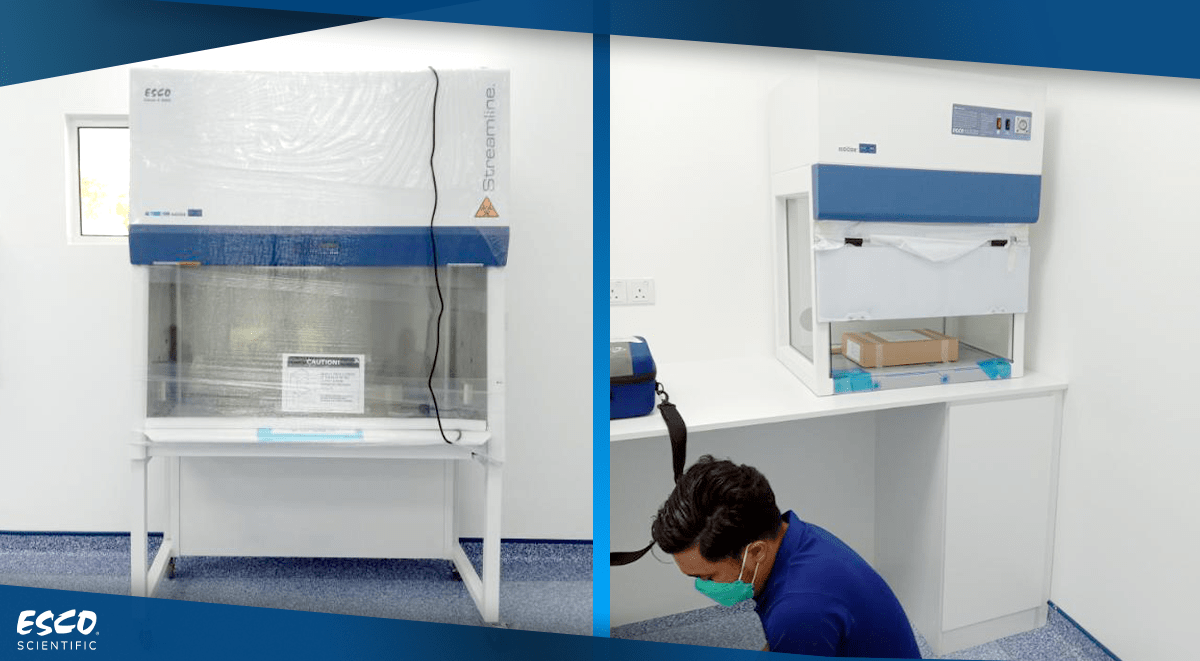 Newly-installed Streamline® Class II Biological Safety Cabinet (SC2-4S_) and Streamline® Polymerase Chain Reaction Cabinet (SCR-2A_).
Gribbles Pathology Malaysia has been using Esco products and services since they commenced operations back in 1996. According to their CEO, Dr. Nelson Nheu, Esco equipment have served them well throughout the years and have expanded the usage to their branches in Peninsular Malaysia, Sabah, and Sarawak. The quality and service efficiency have been evident as Gribbles Pathology took part as the leading testing facility during the pandemic.
"We highly recommend other clients to use Esco Lifesciences as they manufacture reliable equipment and are able to provide great after-sales service as well." – Dr. Nelson Nheu
Read more here: COVID-19, Pathology, Diagnostic Testing
Watch the full interview:
Esco Micro (M) Sdn. Bhd.
Selangor
No. 15, Jalan Sungai Buloh 27/101A,
Persiaran Klang, HICOM 27 Industrial Park,
40400 Shah Alam Selangor, Malaysia
03 5103 8480
03 5614 3385
Melaka
No 109, Jalan Zapin 1
Taman Paya Rumput Utama, 76450 Melaka
+6010-263 8007
malaysia@escolifesciences.com