Advancing Pharmaceutical Manufacturing: Insights and Innovations for Bangladesh's Healthcare Industry
---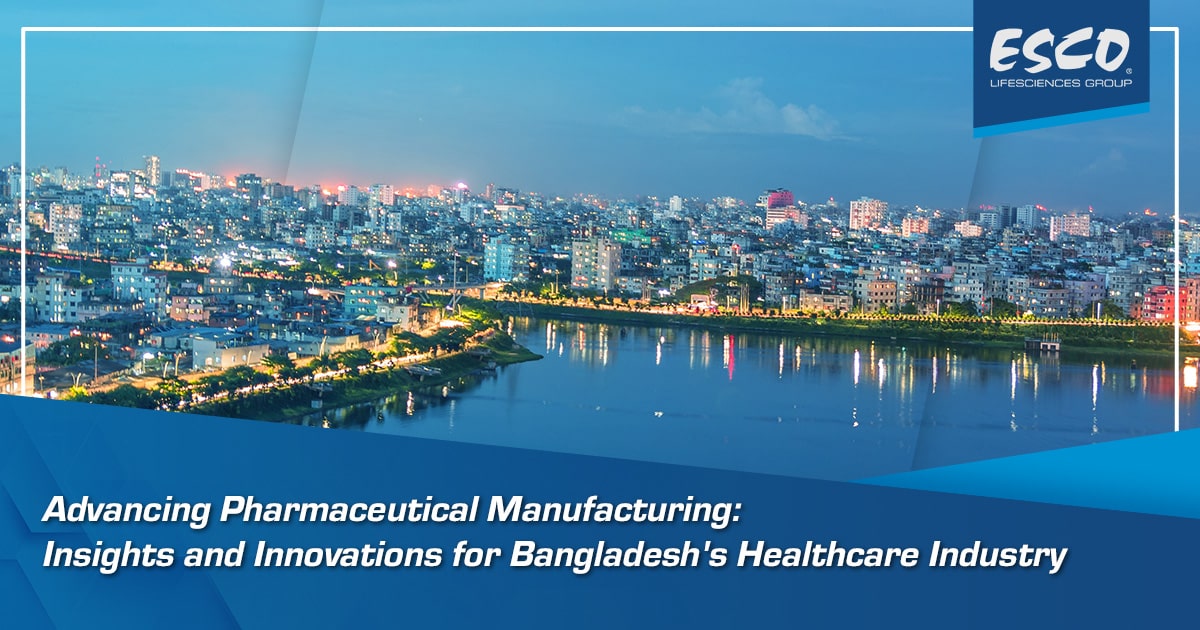 Last February, Esco Lifesciences Bangladesh Pvt. Ltd. successfully organized a seminar on Pharmaceutical Manufacturing at Dhaka Regency. This daylong event brought together healthcare professionals from 25 different pharmaceutical companies, specializing in various areas such as oncology, potent drugs, hormone therapy, monoclonal antibodies, steroids, and microbiology plants. The seminar aimed to provide updates on international guidelines and new technologies in the pharmaceutical manufacturing industry, offering valuable insights and fostering collaboration among participants.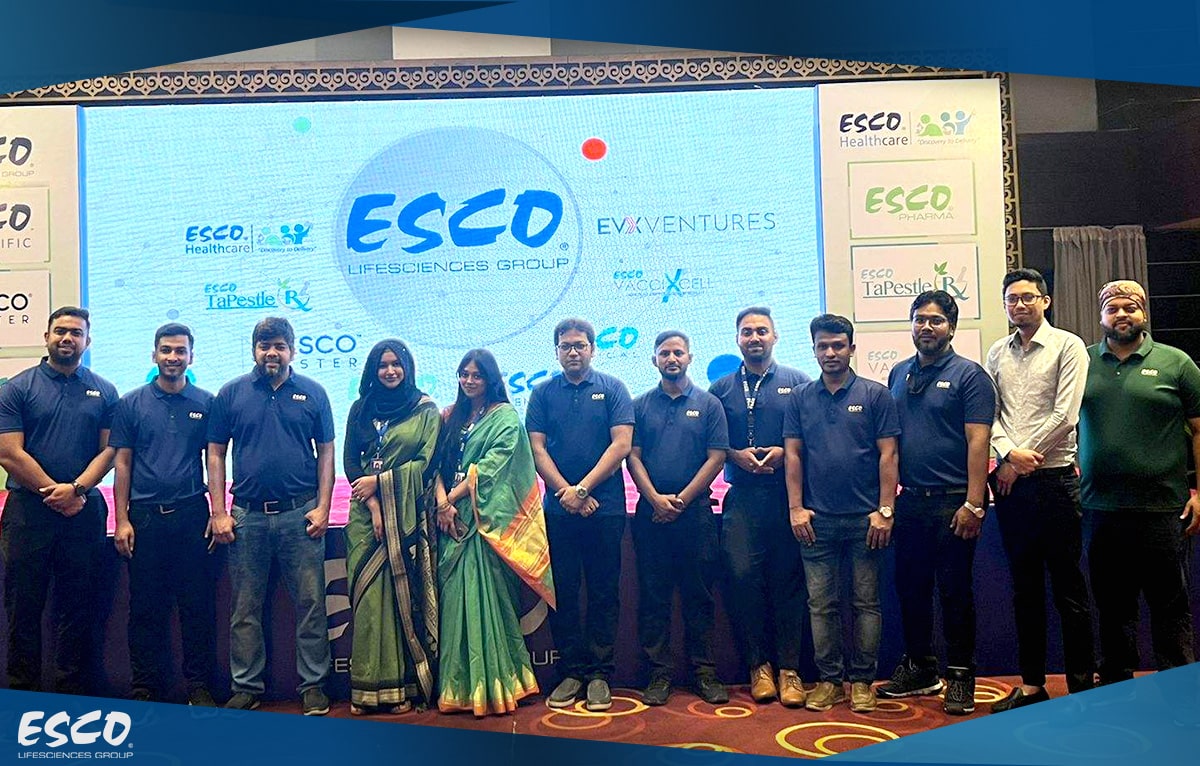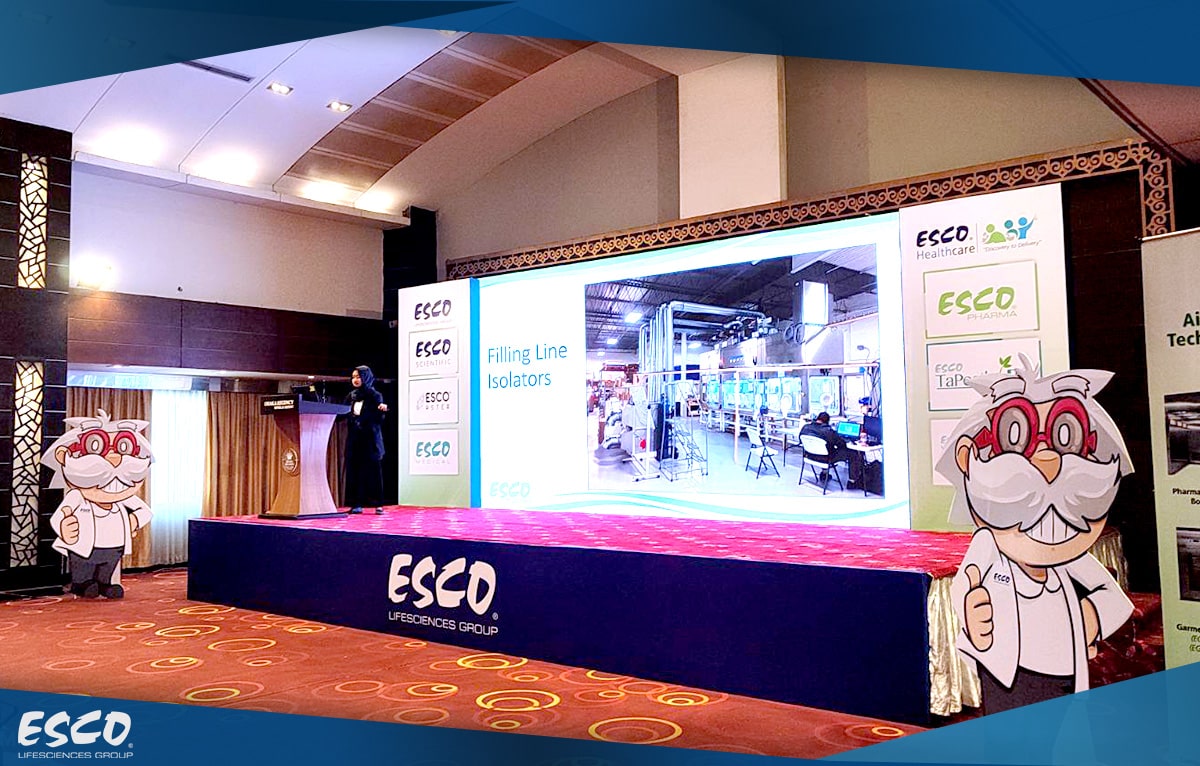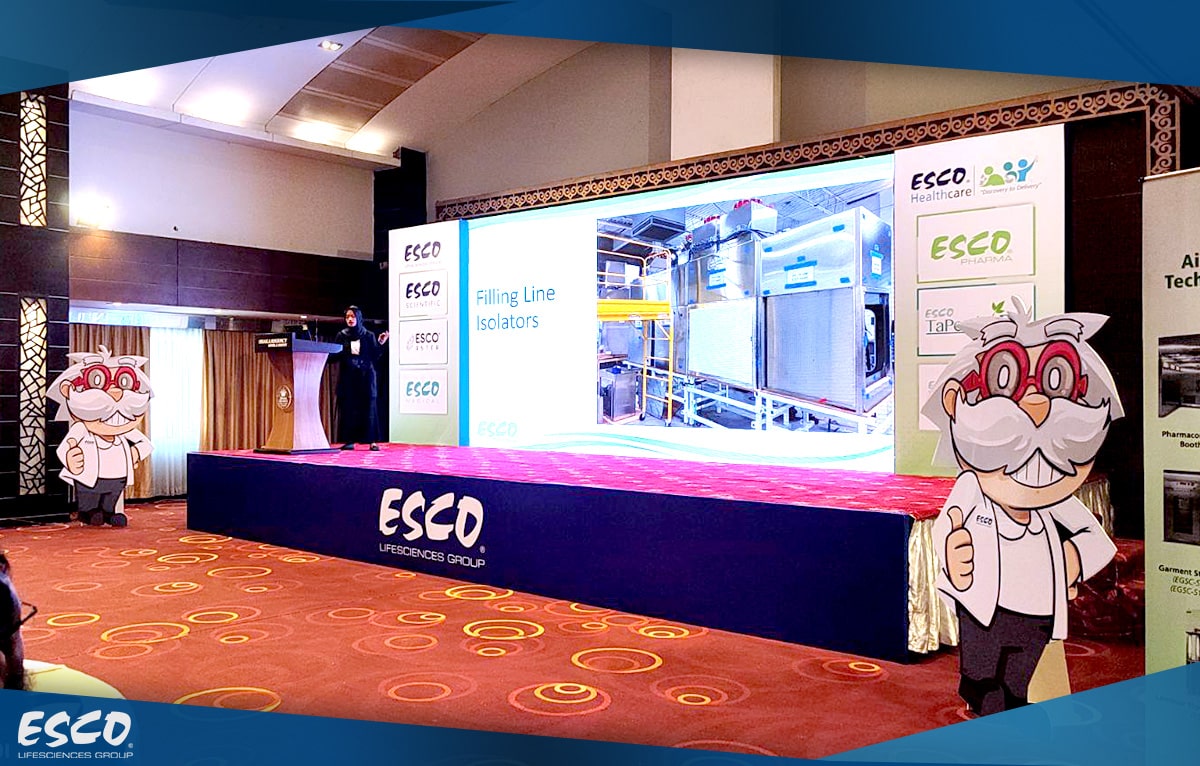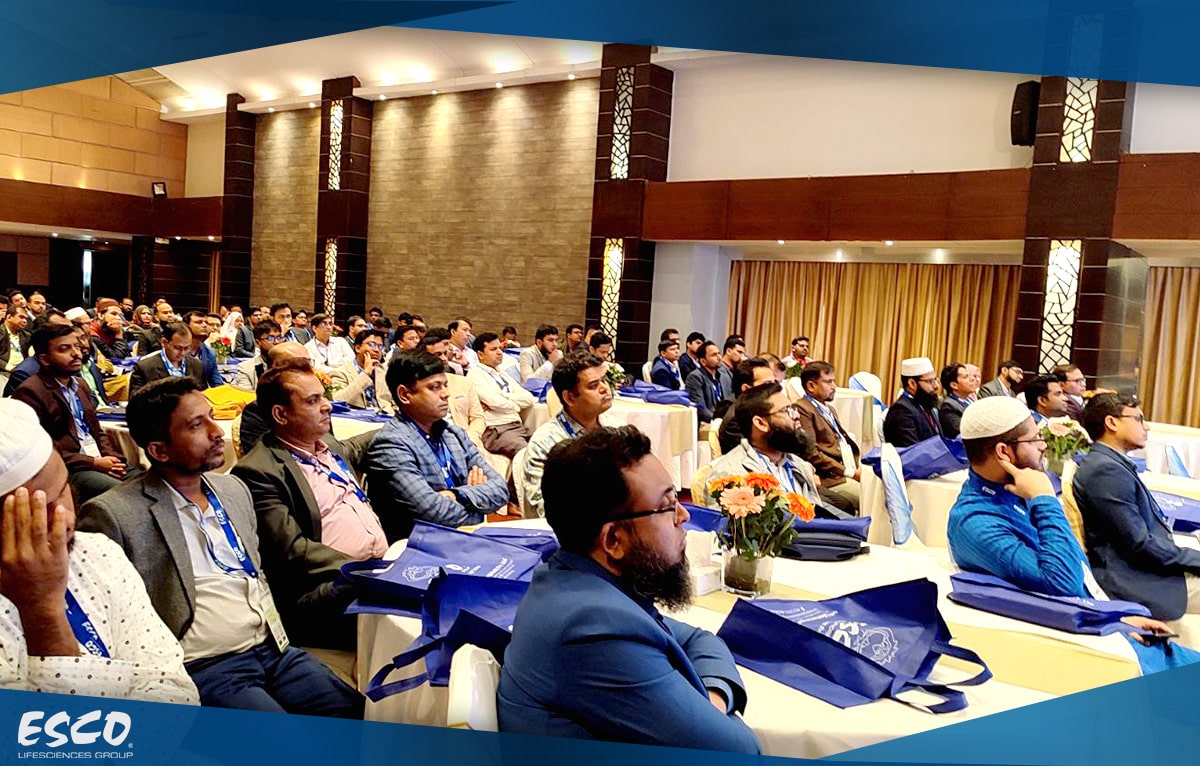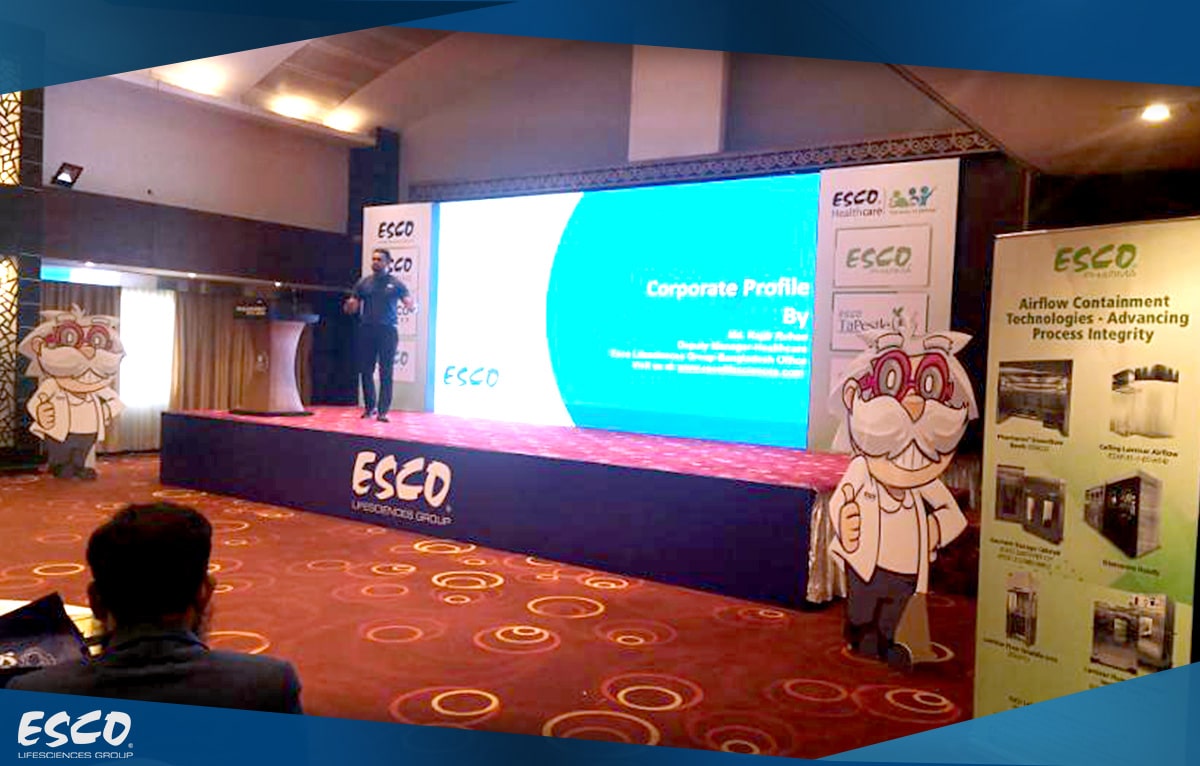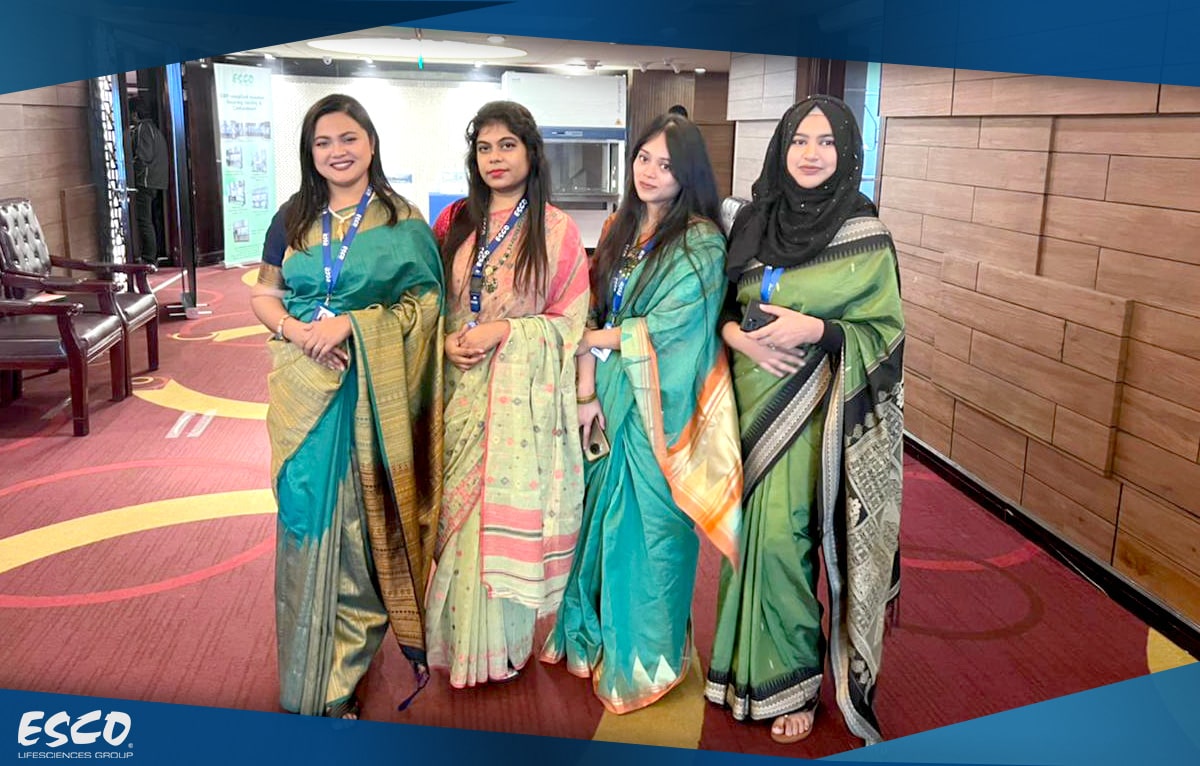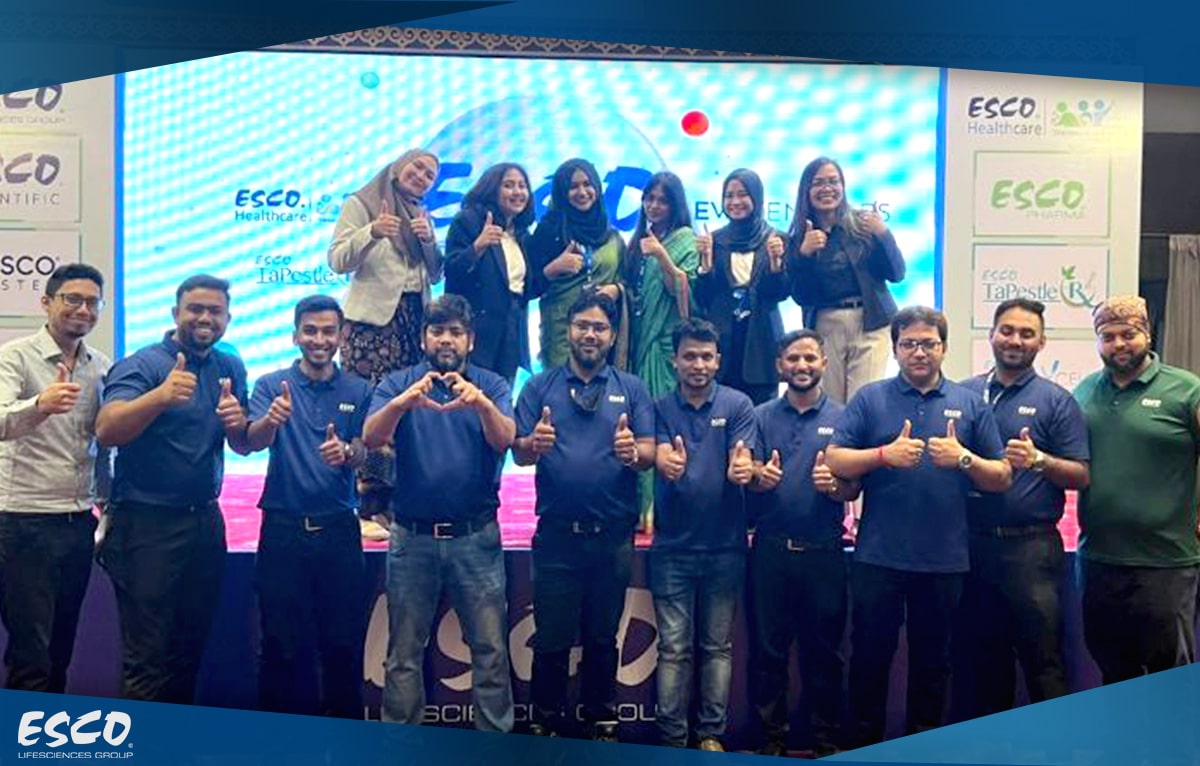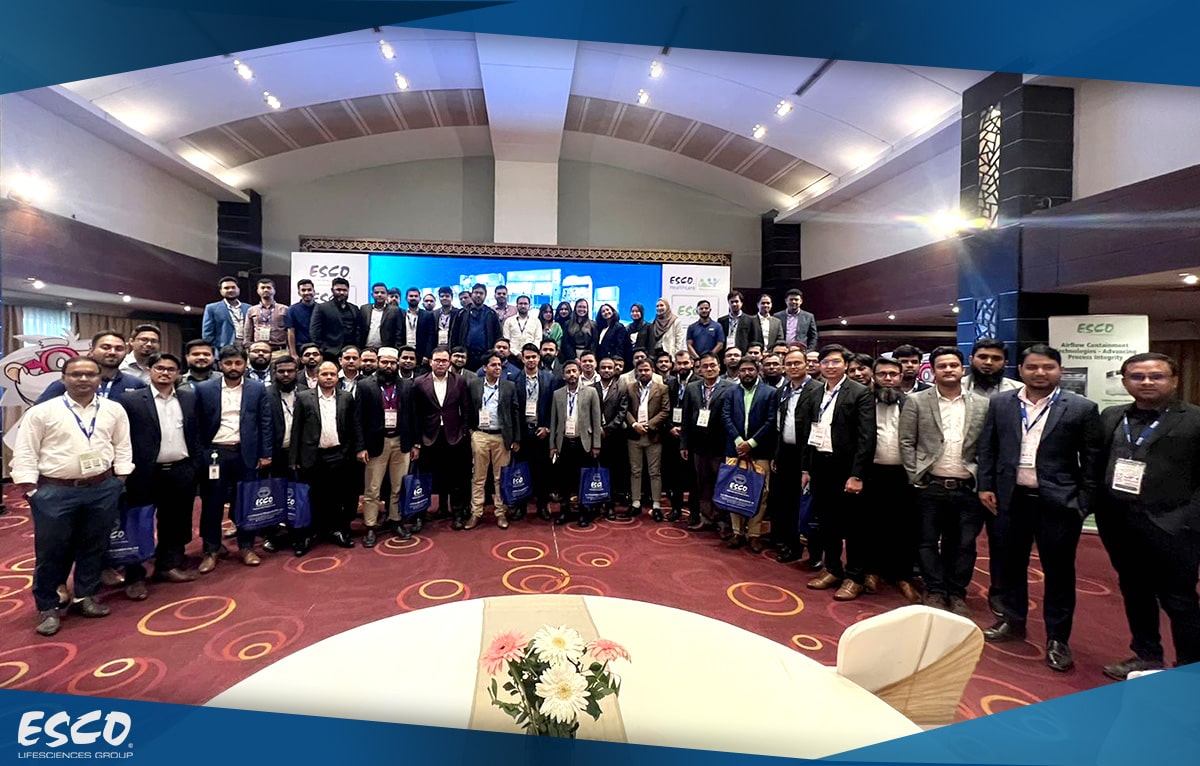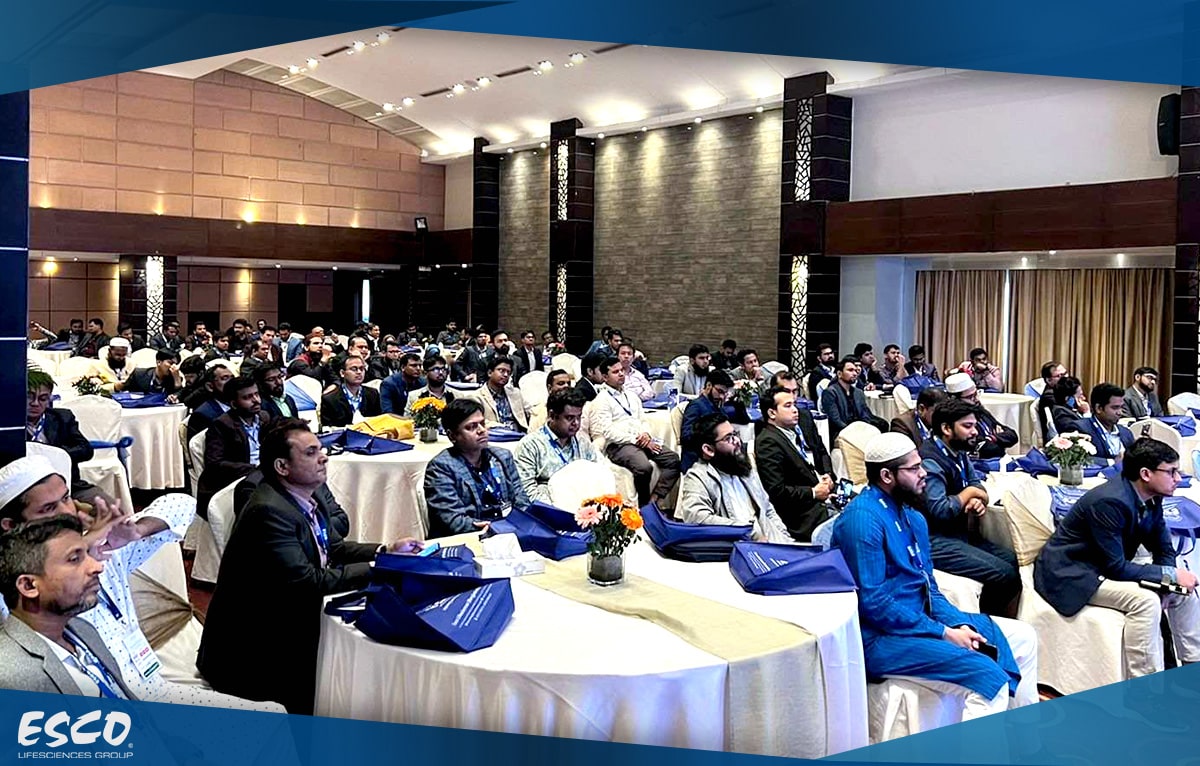 The seminar encompassed a diverse range of topics, which were presented by Esco's Product Specialists, Product Management Executives from our headquarters, and NSF Accredited BSC Field Certifier. The following subjects were addressed during the event:
Company Introduction: Participants were provided with an overview of Esco Lifesciences Bangladesh Pvt. Ltd., highlighting its role in delivering innovative solutions for the pharmaceutical industry.
Esco Pharma Solutions: This session shed light on the comprehensive range of pharmaceutical solutions offered by Esco, emphasizing their significance in addressing industry challenges.
International Guidelines on Sterile Pharmaceutical Manufacturing: The seminar provided an in-depth analysis of the latest international guidelines pertaining to sterile pharmaceutical manufacturing. This topic aimed to enhance participants' understanding of regulatory requirements and best practices.
Sterility Testing in Pharmaceuticals: The importance of sterility testing in pharmaceutical manufacturing was discussed, focusing on the latest methodologies and techniques employed to ensure product safety and quality.
Containment Solutions for Pharmaceutical Products: Participants were introduced to containment solutions designed to handle potent drugs and protect operators and the environment from exposure to hazardous substances.
Validation Process of Airflow Equipment (as per NSF and EN Guidelines): This session elucidated the validation process of airflow equipment, aligning with the guidelines set forth by the National Sanitation Foundation (NSF) and the European Norm (EN).
Revised Annex 1: Relevance of RABS and Isolators: An in-depth exploration of the revised Annex 1 of the pharmaceutical manufacturing guidelines was conducted, with a particular focus on the relevance and benefits of Restricted Access Barrier Systems (RABS) and isolators.
The session ended with a question-and-answer portion where the participants had the opportunity to engage in interactive discussions and seek clarifications on the topics presented, facilitating a deeper understanding of the subject matter.
Aside from the products, Esco Lifesciences Bangladesh Pvt. Ltd. also highlighted the comprehensive support they can provide to its clients. Participants were reminded that they can avail themselves of a range of services for their equipment, including installation, calibration, recertification, troubleshooting, spare parts replacement, and cabinet decontamination. Esco's factory-trained engineers stand ready to deliver prompt and efficient support to ensure the smooth operation of clients' equipment.
The seminar on Pharmaceutical Manufacturing was a significant event that brought together healthcare professionals from various pharmaceutical companies. By providing insights into international guidelines and new technologies, the seminar facilitated knowledge sharing and promoted collaboration within the industry. Esco Lifesciences remains dedicated to enhancing the connection between the company and its clients through continuous improvement and the delivery of exceptional products and services.
Esco Lifesciences Bangladesh Pvt. Ltd. extends its heartfelt appreciation to all the participants who dedicated their time to attend the seminar. The event's undeniable success is directly attributed to your notable presence and active contributions.
Interested in our products, services, or future collaborations? Contact us!
Esco Lifesciences (Bangladesh) Pvt. Ltd
House No. 662 Road No. 9, Apt No A-6 (6th Floor)
Mirpur DOHS, Dhaka-1216, Bangladesh
+8801958-541100
rafia.oshin@escolifesciences.com