Affordable Solution to USP 800 Non-Sterile Drug Compounding
---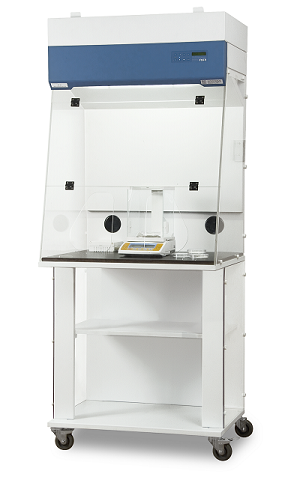 To protect operators, a number of engineering controls and personal protective solutions are available, one of which is the Esco PowderMax™ cabinet. This equipment is designed to provide operator protection by drawing harmful airborne powders away from the operator's respiratory zone.
PowderMax™ Powder Weighing Balance Enclosure (PW1) is a low-cost solution designed to comply with USP 800 for non-sterile hazardous drug compounding. This unit has an optional exhaust collar for hassle-free installation.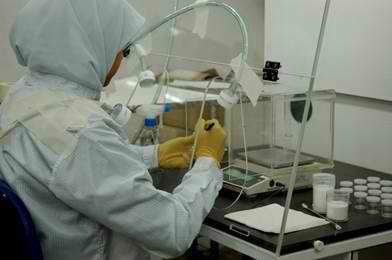 PowderMax™ operates at an average inflow of 0.5 m/s. It has the ablity to contain Naproxen Sodium and is proven to handle a wide range of highly potent API.
API Surrogate Containment Test
PowderMax™ provides a stable work condition for sensitive powder weighing with 0.00001 standard deviation for repeatability, as tested using 6-decimal microbalance.
Weighing Accuracy Test