Challenging Times Require Noble Service
---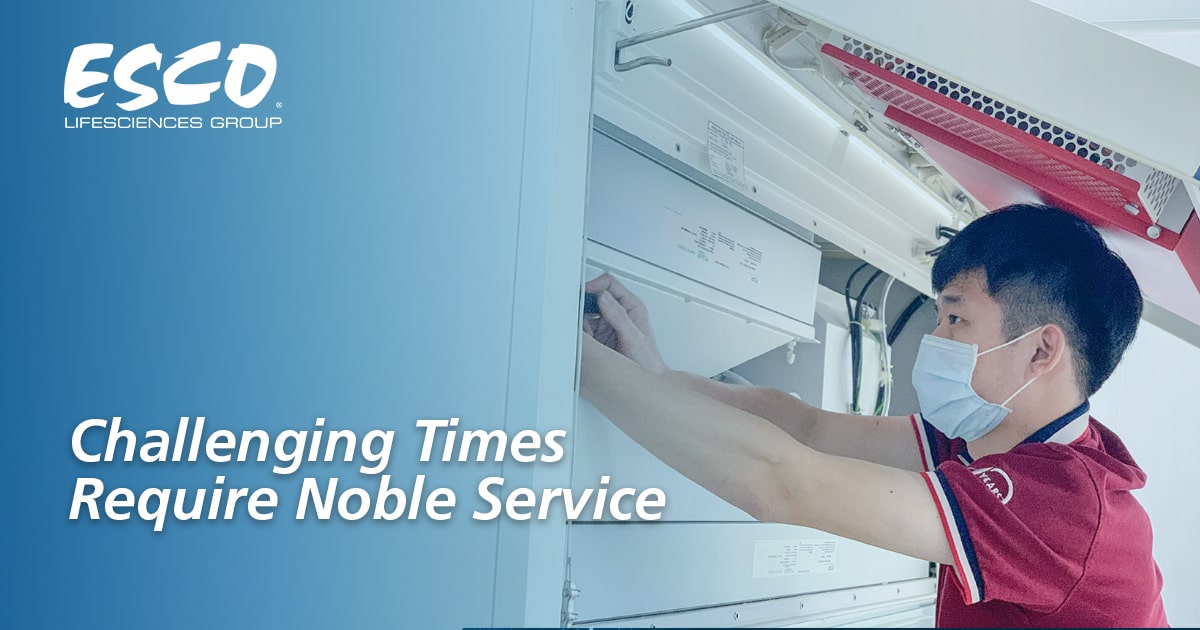 Dr. Tedros Adhanom Ghebreyesus, World Health Organization (WHO) director-general said that containment should be the central pillar of any comprehensive approach in the combat against COVID-19. One essential strategy is the detection of COVID-19 positive patients to enable contact-tracing, isolation, testing, and treatment. Prior to these tests, healthcare facilities must be fully equipped and prepared.
The WHO's interim guidance on laboratory safety specified that processing of all specimens must be done in a properly maintained and validated Class II Biological Safety Cabinet (BSC). Validation ensures the optimal running condition of the equipment. Tests conducted include the checking of inflow velocity, downflow velocity, filter integrity, light intensity, noise level, UV light intensity, smoke pattern, site installation, and alarms. These procedures are carried out by trained and certified service engineers equipped with calibrated instruments and personal protective equipment.
Cabinets that are not validated pose a risk of biohazard exposure due to:
Validated cabinets ensure the following for effective containment of biohazards:

imbalanced inflow and downflow speed
loaded filter incapable of filtration
incorrect airflow pattern
improper equipment placement
alarm malfunctions

correct inflow and downflow speed
filter is capable of filtration
correct airflow pattern
proper equipment placement
functional alarms
Esco Lifesciences conducts performance testing in accordance with the following international standards to make sure that your Biosafety Cabinet and PCR Cabinet perform as intended:
NSF 49 (American Standard)
EN 12469 (European Standard/British Standard)
AS 2242.2 (Australian Standard)
JIS K3800 (Japanese Standard)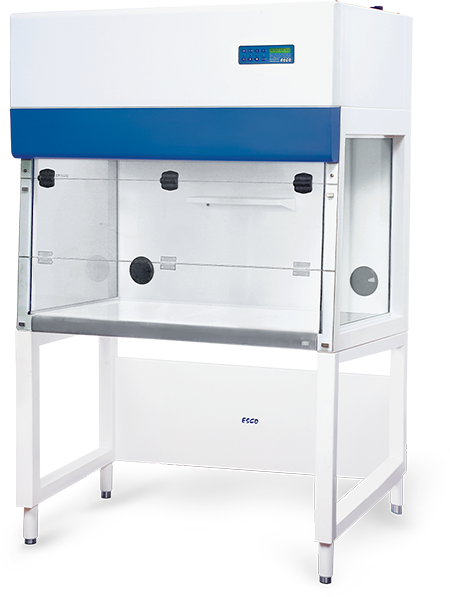 PCR-A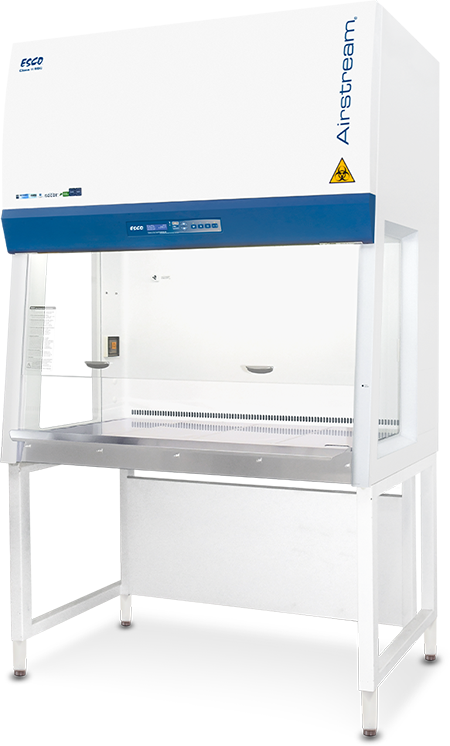 AC2-E

Realizing the importance of equipment service, Esco service teams all over the world remain active amidst the pandemic. They have been out non-stop on the field to check, assess, and certify biosafety cabinets and PCR cabinets to help medical frontliners deliver their duties by ensuring safe-running equipment despite the impending risks.
Esco Lifesciences continues to deliver safety all over the world. We believe that SAFETY should be THE PANDEMIC. Schedule your equipment service through this link: https://www.escolifesciences.com/contact-us.
References:
[1] WHO (March 2020). WHO Director-General's opening remarks at the Mission briefing on COVID-19. https://www.who.int/director-general/speeches/detail/who-director-general-s-opening-remarks-at-the-mission-briefing-on-covid-19---12-march-2020
[2] WHO (February 2020). Laboratory biosafety guidance related to coronavirus disease 2019 (COVID-19). https://apps.who.int/iris/bitstream/handle/10665/331138/WHO-WPE-GIH-2020.1-eng.pdf