Chemical Hazard: Perchloric Acid
---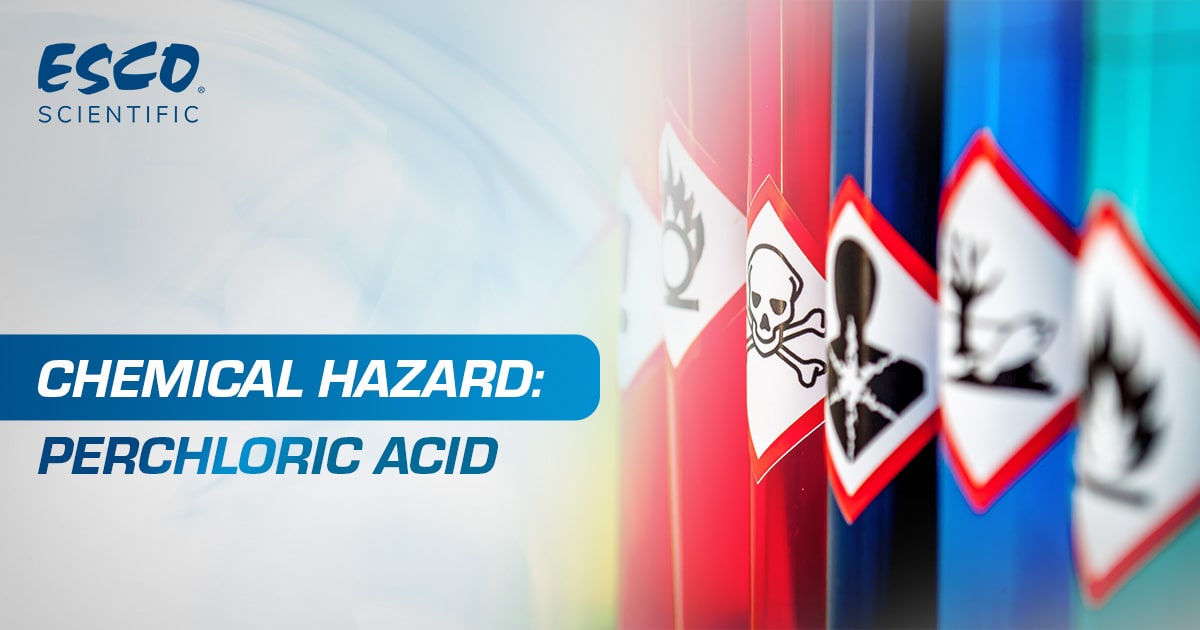 Perchloric acid is an aqueous inorganic compound that is comparable in strength to sulfuric and nitric acid. This chemical is an extremely corrosive liquid and is commonly available as a 70-72% solution. It is important to handle this compound inside a fume hood because of health hazards that users may incur once it is inhaled, ingested, or splashed on skin and eyes.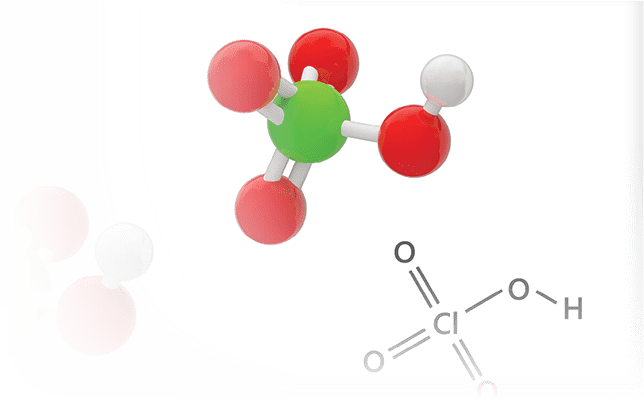 Once heated above room temperature or used at concentrations above 72%, perchloric acid becomes a strong oxidizing acid. Due to this property, perchloric acid is widely used in: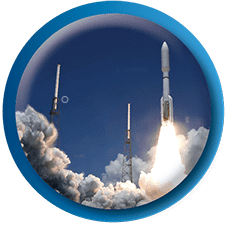 PREPARATION OF AMMONIUM PERCHLORATE USED IN ROCKET FUELS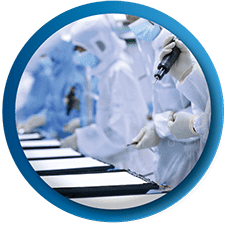 ETCHING OF LCD DURING MATERIAL TESTING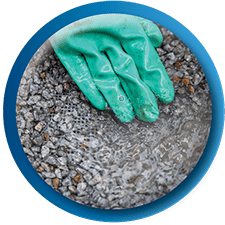 ORE EXTRACTION
SENSITIVITY AND REACTIVITY
When heated, perchloric acid vaporizes and condenses to form perchlorate salts. These salts are used in explosives, pyrotechnics, photography, analytical chemistry, or as desiccants. As a strong oxidizer, the reaction between perchlorate salts and other flammable, organic, or strong oxidizing agents will often result in explosion or combustion.
Aside from being highly corrosive, these salts are known to be unstable and shock-sensitive. It commonly adheres to the hood's corners, ducting, and ventilation system.
THE SOLUTION
Specially designed fume hoods are required to prevent perchloric acid vapors from forming explosive perchlorate salts. Esco Frontier® Perchloric Acid (EFP) is a specialized ducted fume hood equipped with a wash down system that removes accumulated salts in the hood's corners and baffle system through a series of water sprays.
The spray nozzles dispersed throughout the hood wash away salt deposits and the water pump system ensures that the water pressure is constant during the wash down process. This specialized fume hood is constructed with stainless steel internal surfaces for easy cleaning.
For added safety, Esco Fume Scrubber is a required accessory used to prevent the formation of perchlorate salts in the hood's exhaust system.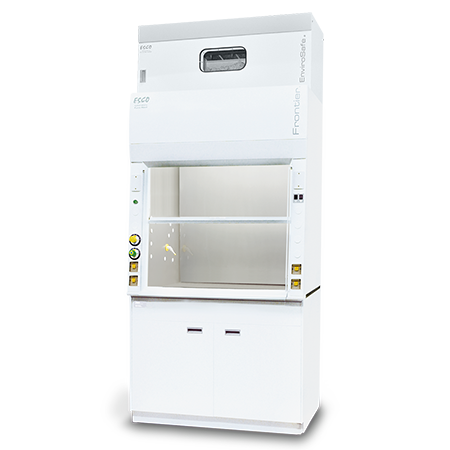 EFP-4UD6VW-_
Read more here: Chemical Solutions
References:
[1] Esco. (2009). Perchloric Acid Fume Hood User and Service Manual. Singapore: Esco Micro Pte.Ltd.
[2] NC State University. (n.d.). Perchloric Acid Safety. https://www.ncsu.edu/ehs/CHP/PerchloricAcid_section%20II.pdf
[3] Patnaik, P. (2007). A Comprehensive Guide to the Hazardous Properties of Chemical Substances. New Jersey: John Wiley & Sons.
[4] Robinson, J., Frame, E., & Frame, G. (2014). Undergraduate Instrumental Analysis. New York: CRC Press.
[5] University of Berkeley California. (2013, June 17). http://www.cchem.berkeley.edu/rsgrp/SOPs2017/PerchloricAcid_Sarpong.pdf
[6] University of Glasglow. (n.d.). The Dangers of Using Perchloric Acid. Retrieved from http://www.gla.ac.uk/media/media_173314_en.pdf