Come see us at the 2017 Annual Meeting of the ESHRE
---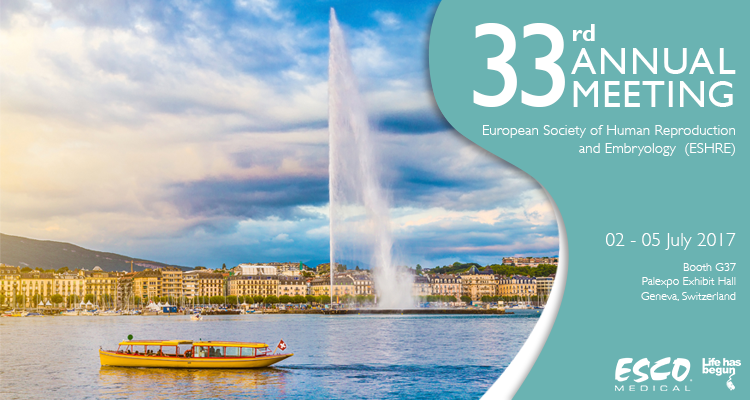 Hi there!
The excitement about ESHRE 2017 is spreading fast! We're looking forward to days full of talks, workshops and product demos in Geneva, Switzerland.
We're all excited to see you at Booth G37 of the Palexpo Exhibit Hall, where we can show you innovations in IVF technology. You can find in this newsletter some of the things that you wouldn't want to miss at our booth.
What are you missing without Time-Lapse?
Learn how this technology is helping IVF centers improve success rates
The conventional embryo scoring system has limitations and does not adequately cover what can be assessed with time-lapse. This technology provides more information on the kinetics and timings of embryo development. Visit our booth and find out what you and your lab is missing without time-lapse...
Learn More
---
The time-lapse incubator that has the most advanced temperature regulation system
More clinics are switching to Miri TL for its excellent stability. An independent validation study done by Universitair Ziekenhuis Brussel shows that the Miri TL demonstrated excellent stability performance for temperature and gas parameters. Click the link below for more information about this study.
Learn More
---
Akruti Fertility Center is using advanced Time-lapse Incubator in Embryo Selection
Akruti Ferility Center is one of the leading Infertility, Gynecology, Obstetrics, Genetics and IVF Centers in India with over 70 cycles per month. With a strong emphasis on technological advancement as a key to improving their service, the clinic recently acquired Esco's Miri® TL to help them select the most viable embryo.
Learn More