Ensure SAFETY when compounding Hazardous Drugs
---
Ensure SAFETY when compounding Hazardous Drugs!
What are Hazardous Drugs?
Drugs considered hazardous include those that exhibit one or more of the following six characteristics in humans or animals:
Teratogenicity or other developmental toxicity
Organ toxicity at low doses
New drugs that mimic other HDs
A 2016 version of the National Institute of Occupational Safety and Health (NIOSH) List of Antineoplastic and Other Hazardous Drugs in Healthcare Settings has been released. The current update adds 34 drugs, five of which have safe-handling recommendations from manufacturers.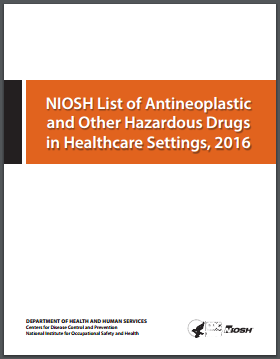 There are three (3) groups of hazardous drugs, according to NIOSH:
| Group 1 | Group 2 | Group 3 |
| --- | --- | --- |
| Antineoplastic drugs, many of which pose a reproductive risk for susceptible populations. | Non-antineoplastic drugs that meet one or more of the NIOSH criteria for a hazardous drug. | Drugs that primarily pose a reproductive risk to men and women who are pregnant or breastfeeding. |
Check out the recommendations from NIOSH when compounding hazardous drugs.
Click here...
For more information contact us at:
mail@tapestlerx.com
Tel: +65 6542 0833