Ensuring Safe Operations: A User's Guide to Installing and Maintaining Laboratory Ovens and Incubators
---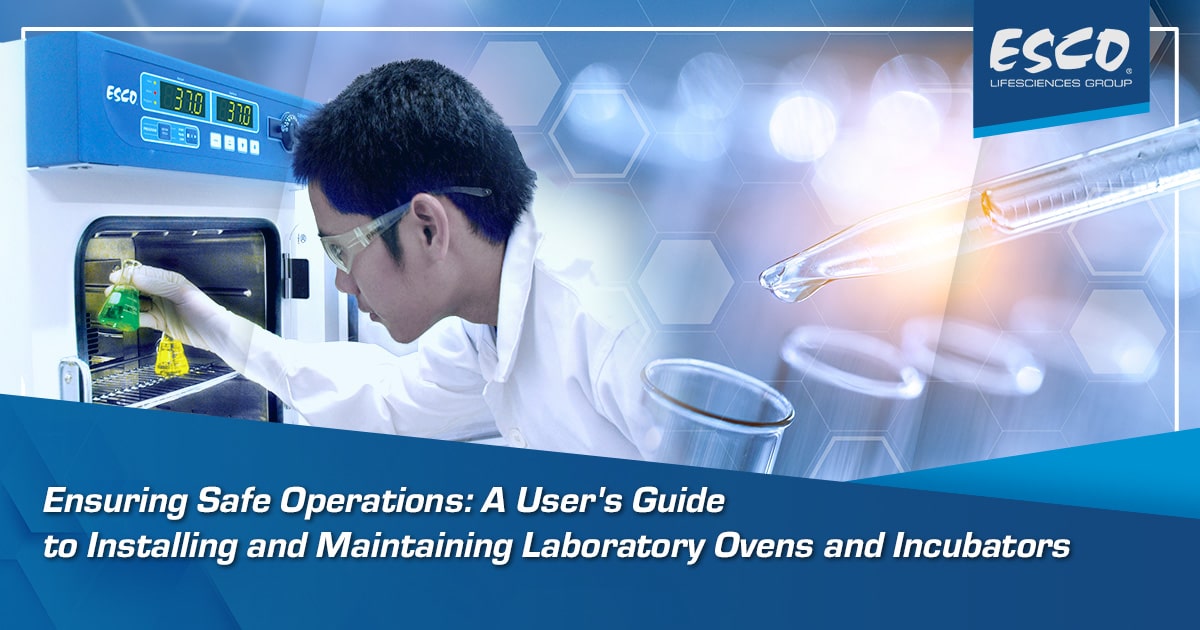 What are Laboratory Ovens and Incubators and their common applications?
Laboratory ovens are used for forced-air thermal convection applications. Ovens generally provide uniform temperatures throughout. Esco Lifesciences manufactures lab ovens designed to reach up to 300°C and are available in various sizes ranging from 32 Liters to 240 Liters.
Laboratory oven applications include drying, material testing, curing, heated storage, etc.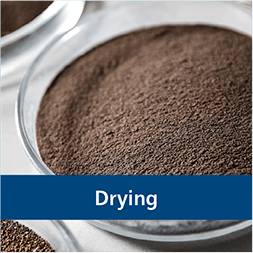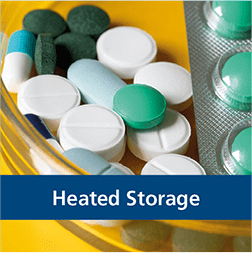 Laboratory incubators provide a temperature-controlled environment to support the growth of microbiological cultures. Natural convection incubators can reach up to 80°C while forced convection incubators have a temperature range of ambient +7.5° C -100°C. These lab incubators are used for microbiological culture, coliform detection, food and beverage testing, pharmaceutical stability testing, and paraffin embedding.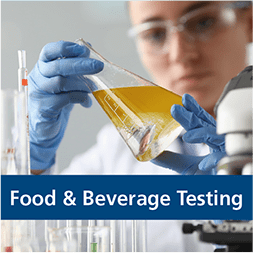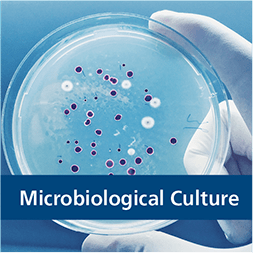 A refrigerated incubator or low-temperature incubator is another specialized incubator designed to maintain temperatures below ambient to as low as about 10°C common in Biochemical Oxygen Demand (BOD) testing.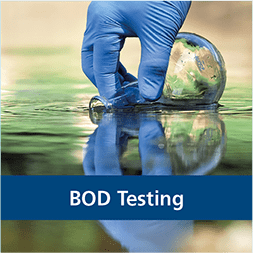 How to properly install a laboratory oven and incubator?
Proper installation plays a critical role in guaranteeing the optimal performance of equipment. To achieve the best results and maximize operational efficiency, it is essential to adhere to the guidelines below when installing the Esco Lifesciences laboratory oven and incubator.
Location requirements
Oven and Incubators can be installed or placed on the floor or any working surface as long as it is properly leveled.
Before installing, make sure to not keep equipment close to flammable materials.
The spacing from the back of the equipment should be at least 200 mm (7.9").
The clearance between the unit and ceiling must not be less than 250 mm (9.8") and the clearance on the sides should not be less than 100 mm (3.9"). Clearances are essential to ensure adequate air ventilation around the equipment.
There should be at least 30 mm (1.2") opening from the bottom of the equipment for air circulation.
For smaller volume capacity models, units may be stacked on each other with a spacing of at least 250 mm (9.8").
Environmental requirements
Indoor use only
Altitudes of up to 2000 meters (6600')
Relative humidity 70% non-condensing
Ambient temperature 5°C - 40°C (41°F - 104°F); 15°C - 27°C (59°F – 80.6°F) for the best performance
What are the proper maintenance procedures for laboratory ovens and incubators?
Neglecting the maintenance of Esco laboratory ovens and incubators can lead to inefficiencies in laboratory operations and may cause potential harm. To ensure a safe working environment for laboratory personnel, it is crucial to prioritize its maintenance thru proper servicing and routine cleaning by following the manufacturer's guidelines below:
Table 1. Scheduled Maintenance Checklist
No.
Description of Task to Perform
Maintenance to be carried out
Before using
After using
Yearly
As needed
1
Decontaminate the work zone
✔
2
Clean the exterior and interior surfaces, screen frame and temperature probe
✔
3
Inspect the equipment for any physical abnormalities or malfunction
✔
4
Clean up stainless steel surfaces with MEK
✔
5
Lubricate door's moving parts
✔
6
Check tightness of hinge screws on door's moving parts
✔
7
Readjustment of door
✔
8
Calibration of temperature sensor
✔
9
Cleaning of filter*
✔
Note: *Applicable for refrigerated incubator only
Tips on cleaning laboratory ovens and incubator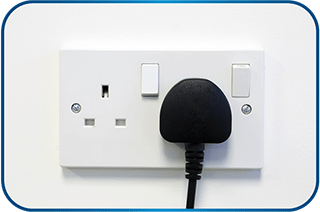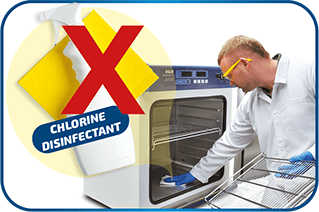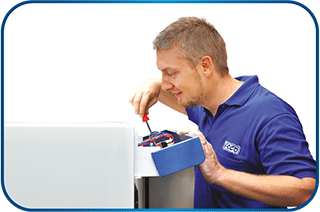 Before cleaning make sure to cut off the power supply.
Clean and wipe the exterior and interior surfaces using a wet and soft cloth
Neutral detergent is recommended in cleaning the control panel.
Avoid using chlorine disinfectants
For stubborn stains, use MEK (Methyl-Ethyl-Ketone).
Make sure to wash the steel surface immediately with clean water and liquid detergent. Use a polyurethane cloth or sponge for washing.
Perform checks as recommended by the manufacturer and ensure that it is functioning properly. Immediately replace parts if necessary.
How to work safely with Lab Oven & Incubator
The initial step in securing safety is understanding the hazards, risks, and utilizing a combination of the appropriate safety equipment and precautions. Lab personnel should learn and strictly follow preventive measures. Here are a few important guidelines and reminders for operating the Esco Lifesciences thermostatic equipment.
If the equipment is not operating within normal operating parameters, it must be taken out of service and not used until calibrations or repairs are made.
Use the correct model equipment for the work intended.
Ensure that the equipment is set to the proper temperature required for the experiment.
The equipment should remain clean and free of residue
Do not store combustible materials such as plastics, paper and cardboard on top, under, behind, or next to ovens.
All personnel who will use the equipment must be familiar with their procedure.
Always use PPE (Personal Protective Equipment).
Secure proper location, environmental, and power requirements.
Ensure proper cleaning and maintenance procedures.
Determine the right temperature and length of time for a certain application and appropriate hazard signs.
Lubricate the door's moving parts annually to ensure that the parts are moving smoothly.
Check the tightness of door's screws on moving parts annually.
By ensuring that your laboratory oven and incubator are correctly installed and regularly maintained, you can improve the reliability of your research and increase the chances of success. So, don't let your equipment sabotage your hard work - invest in proper installation and maintenance today!