Esco at Lab Asia 2019, PWTC Kuala Lumpur
---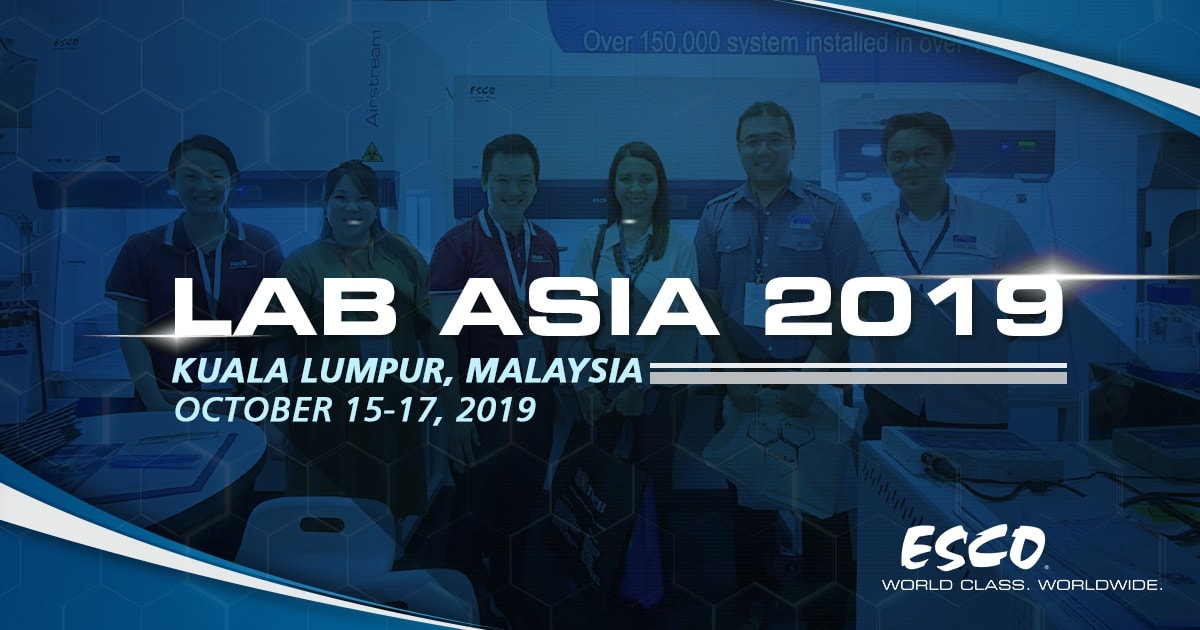 Esco would like to thank all our partners, clients, and collaborators for visiting us at the Lab Asia 2019 at Putra World Trade Centre (PWTC), Kuala Lumpur, Malaysia last October 15-17, 2019.
We are honored to have the opportunity to present our products including Biological Safety Cabinet, Laminar Flow Cabinet, Ultra Low Temperature (ULT) Freezers, Filtered Storage Cabinet, Laboratory Fume Hood, Ductless Fume Hood, CO2 Incubator, Laboratory Incubator and Oven, Micro Centrifuge, Ambient Shaker and Bioreactor.
This year's Lab Asia has been a good experience for Esco, meeting more than 300 visitors and knowing that all of us are working together for one goal - improving lives.
Again, Esco sincerely expresses gratitude to everyone who has visited the booth during the exhibit and shared their insights.
Click the video below for the highlights of LabAsia 2019.
See you at our next event!