Esco exhibits at the largest gathering of pharmacists around the globe
---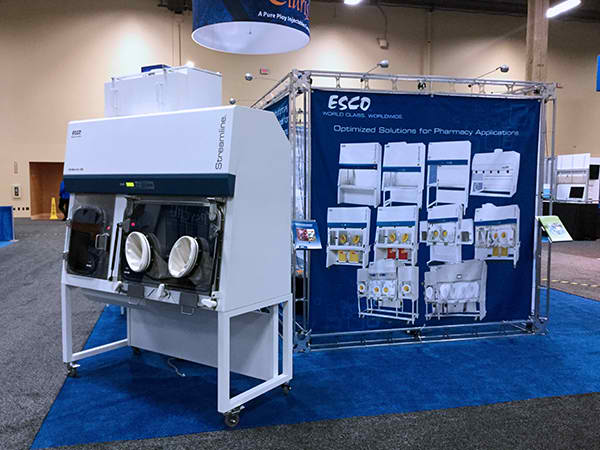 Las Vegas, Nevada – Last December 4-8, Esco participated at the ASHP Midyear Clinical Meeting & Exhibition 2016. The meeting is attended by more than 20,000 pharmacy professionals from around the world and over 300 companies showcased their latest technological advancements applicable for hospitals and health system pharmacies.
ASHP is a national professional organization whose more than 43,000 members include pharmacists, student pharmacists, and pharmacy technicians who serve as patient care providers on healthcare teams in acute and ambulatory settings. (ASHP, 2016)
ASHP's advocacy is to help open opportunities for pharmacists to use their extensive knowledge to care for their patients. The organization hosts a number of meetings, conferences, and specialty courses each year to provide practitioners avenues for updating their knowledge, enhancing their skills and learning about innovations.
Escofeatured three products, from its wide range of state-of-the-art pharmaceutical equipment, namely General Processing Platform Isolator (GPPI), Labculture® Reliant (LR2) Class II Type A2 Biological Safety Cabinet, and Streamline® Compounding Aseptic Containment Isolator (Total Exhaust).
The attendees showed interest of what Esco can offer and were very much entertained by the Vegas-themed games inside the isolators – Mini Roulette and Slot Machine.
To all the participants who visited the booth, thank you very much for the opportunity to learn and network.Hope you can see us again in our next ASHP exhibitions!