Esco in Analitika Russia 2016
---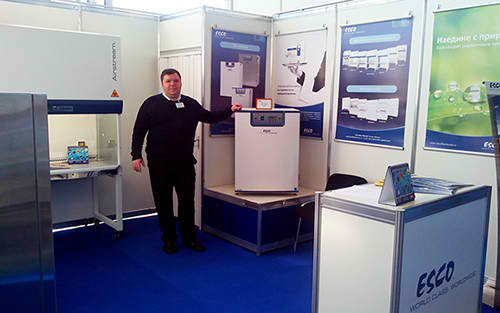 Analitika Expo is the largest international exhibition of laboratory equipment and reagents in Russia, and the premier events in Analytical Chemistry. This year, the event attracted 6014 visitors from 68 regions of Russia and 23 other countries.
In support to the mission of the expo, Esco Russia showcased our products such as the Airstream Laminar Flow Cabinet, CelSafe CO2 Incubator, and Cleanroom Transfer Hatch.
We are grateful to those who were able to visit our booth. Thank you for your compliments and interest in our products. We promise to deliver more advanced products in the coming events. We look forward to working with you in the field.
Analitika Russia was held on April 12-14, 2016 at ECC Sokolniki, Moscow, Russia