Esco Launches the CelCulture® CO2 Incubator with High Heat Sterilization
---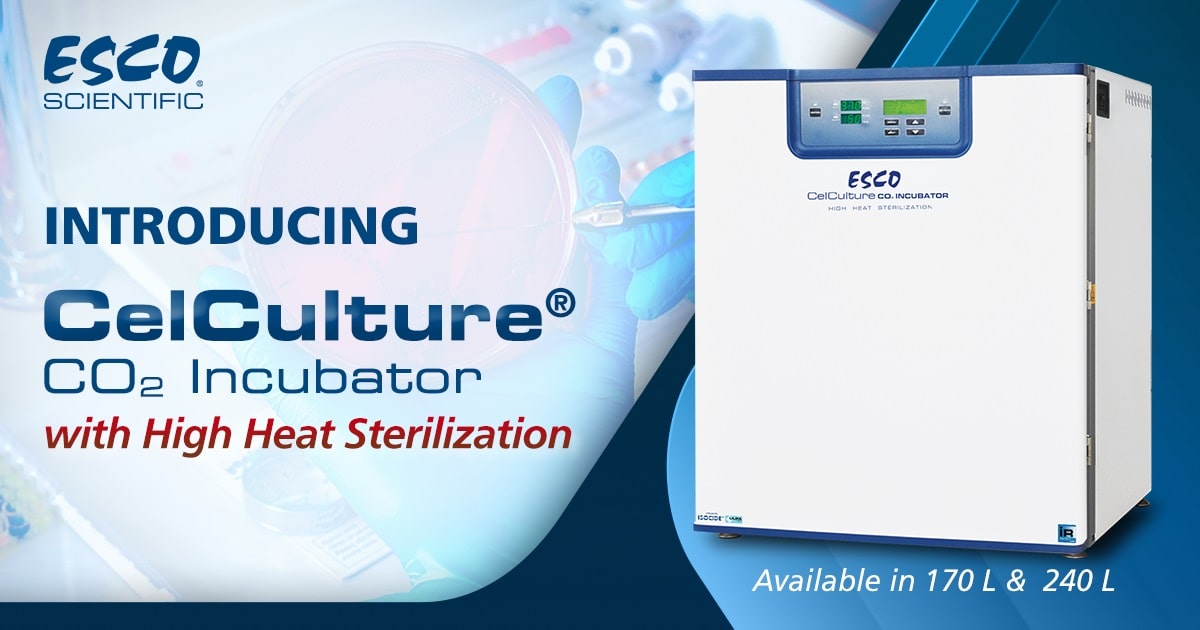 Esco is proud to announce the launch of Esco CelCulture® CO2 Incubator with High Heat Sterilization (CCL-HHS). This new product adopts a 180°C dry heat sterilization system, proven effective in killing normally resistant fungi, bacterial spore, and vegetative cells that may contaminate the workspace. This sterilization cycle is more convenient as it eliminates the need to remove chamber components during sterilization and completes within twelve hours leaving the chamber cool and dry at the end of the cycle.
CCL-HHS is designed for high-quality incubation performance through the precise control of heating and gas concentration combined with multiple contamination control and ergonomic features appropriate for safe incubation of many types of cells and tissues.
New features to look forward to!
Heat-Resistant Sensors
Maintenance-free sensors are included during sterilization.
Temperature Fail-Safe System
Over-temperature protection device prevents overshooting of temperature to +0.4°C of the set point.
%CO2 Failure Mode Protection
Prevents build-up of %CO2 over set point in case of CO2 sensor defect. The system will automatically stop the valve from injecting CO2 after a certain period.
Watchdog Failure System Mode
Automatically resets the system in the unlikely event of system failure, preventing the controller from freezing.
To read more about Esco CelCulture® CO2 Incubator with High Heat Sterilization, click the download button below.