Esco Lifesciences at the 25th National Conference of the Society of Nuclear Medicine, Bangladesh
---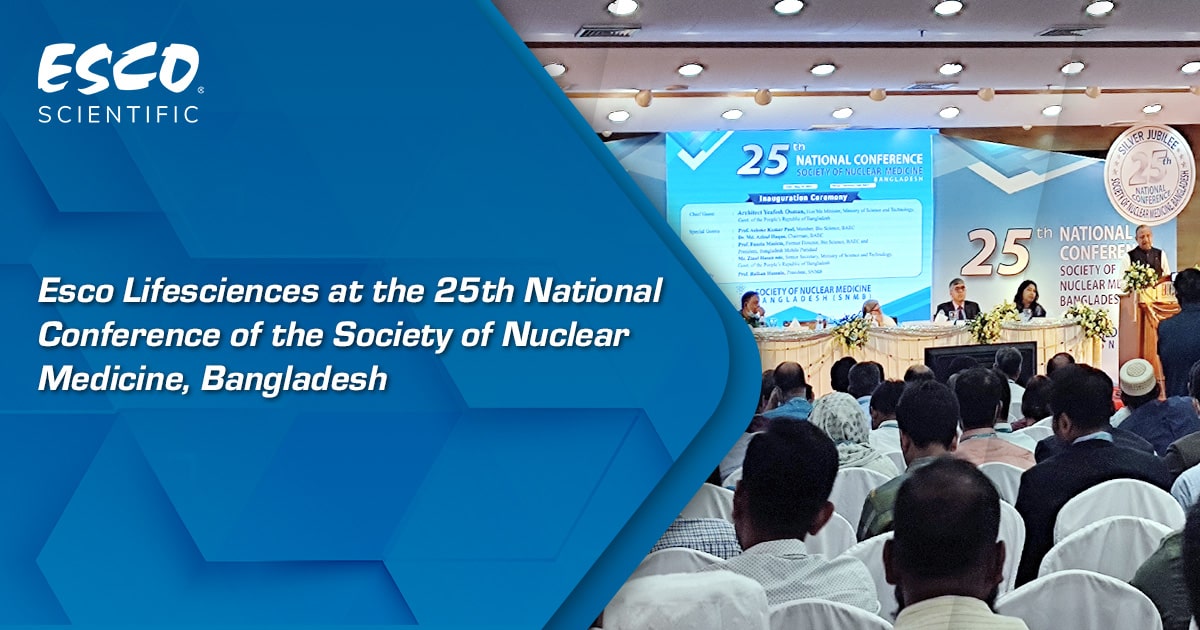 Last May 20, 2022, the Society of Nuclear Medicine hosted its 25th (Silver Jubilee) National Conference at the Harmony Hall, Bangabandhu International Conference Centre, Bangladesh. The daylong conference program consisted of discussions focused on the scientific activity of Nuclear Medicine, Ultrasound, and Allied Sciences. The event was able to bring together many experts, professors, doctors of related fields, and valued customers under one roof.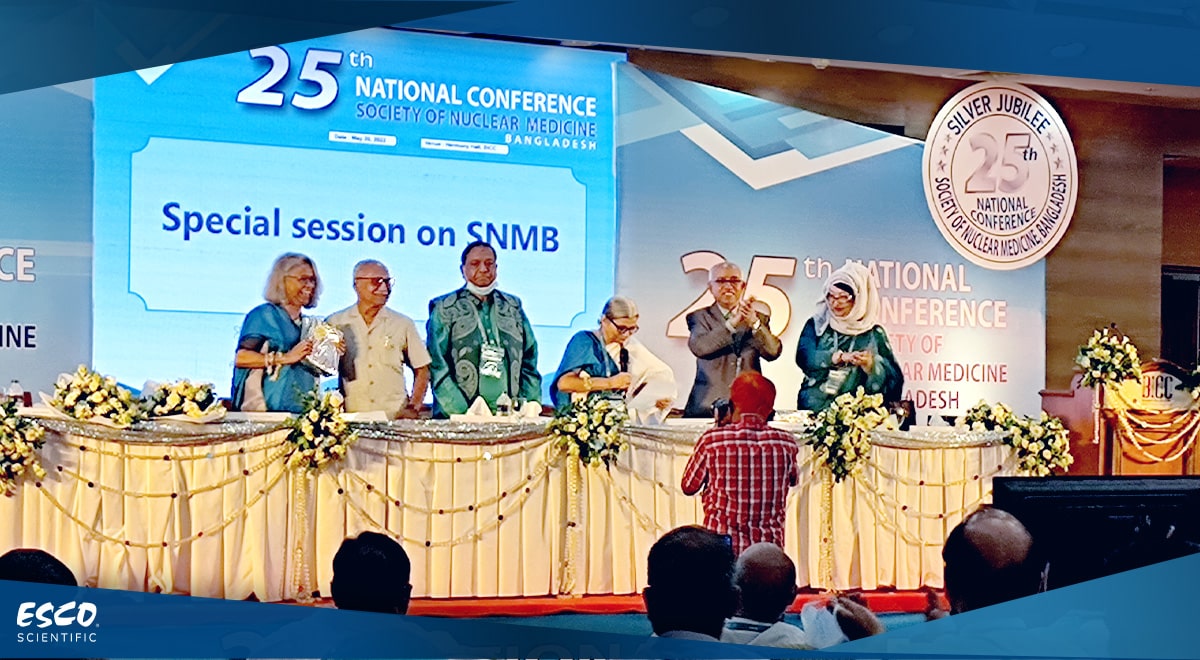 Special Session on the Society of Nuclear Medicine, Bangladesh.
Esco Lifesciences had a booth at the conference where the team interacted with the participants and even challenged them to a Dr. Einesco wire loop game. Highlighting Esco Radiopharmacy Equipment at the booth, the attendees got an idea of the solutions we have to offer.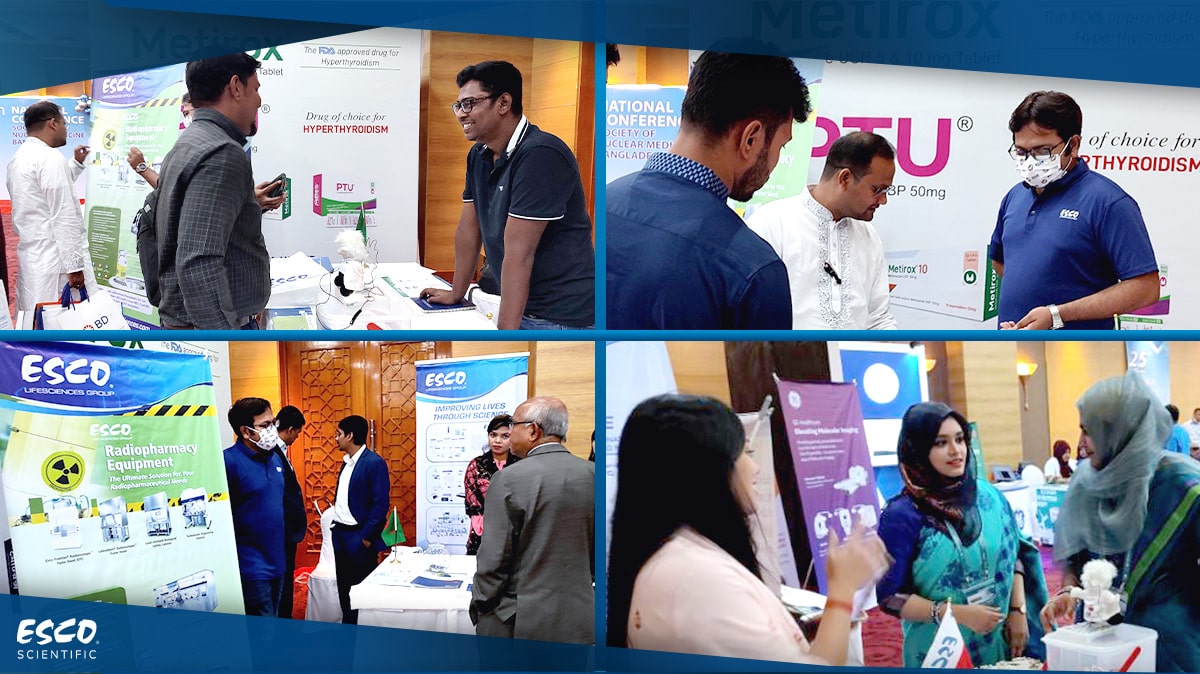 Attendees interacting at the Esco Lifesciences booth.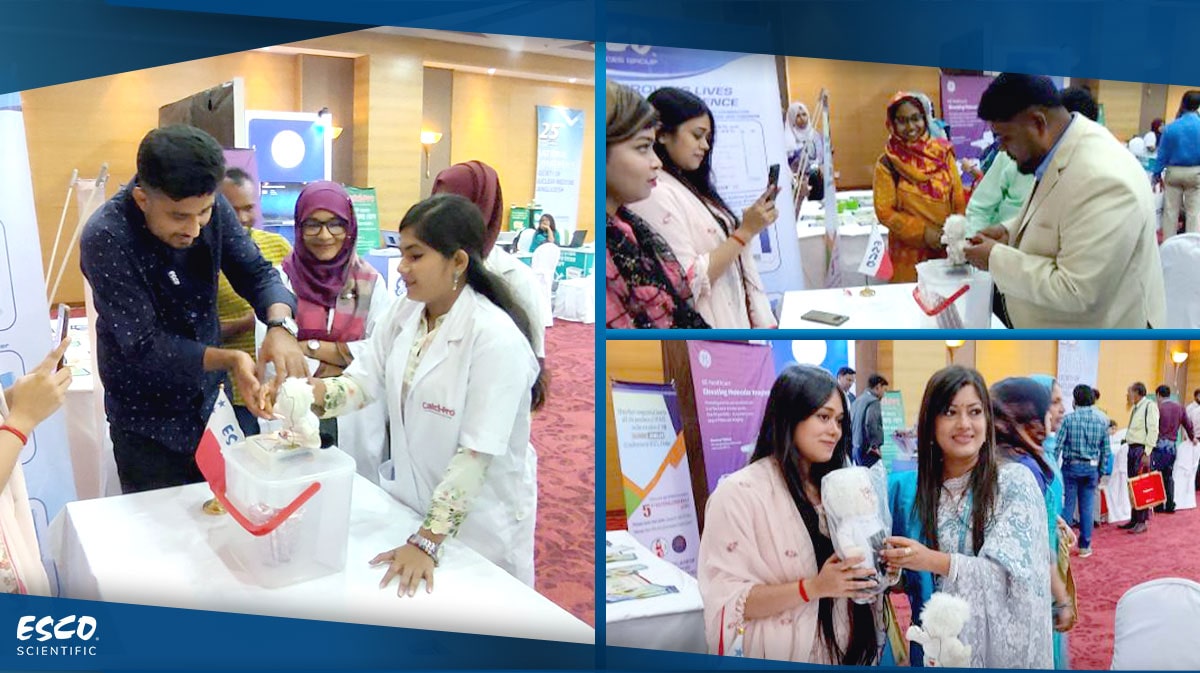 Participants taking on the Dr. Einesco Wire Loop Challenge.
One of the products under this line of solution is the Lead-shielded Class II Biosafety Cabinet. It is designed to provide product and operator protection when dealing with radiopharmaceuticals. This customized solution can be designed with client-specific lead-shielding requirements for the workstation and the integrated compartments. Its filtration system is equipped with ULPA filters with a typical efficiency of >99.999% for particle sizes between 0.1 to 0.3 microns, providing ISO Class 3 cleanliness within the work zone. By standard, the cabinet comes with an Isocide™ powder-coated electro-galvanized steel but it can be easily upgraded to a full stainless steel 304 construction. Esco Lead-Shielded Class II Biosafety Cabinet provides superior protection for radioisotope laboratories.
For more information, contact us at:
Esco Lifesciences (Bangladesh) Pvt. Ltd
House No. 662 Road No. 9, Apt No A-6 (6th Floor)
Mirpur DOHS, Dhaka-1216, Bangladesh
+8801958-541100
rafia.oshin@escolifesciences.com