Esco Medical Incubators with Excellent Quality Control features
---
Easy quality control and validation are factors to consider when buying an IVF incubator as absence of such may affect successful outcomes. Gametes and embryos optimally grow by ensuring that they get the right environment – optimal gas concentration, stable temperature and right pH.
But knowing the parameter settings is not that easy for some known incubator brands in the market. Esco Medical has taken an extra leap to ensure that we don't only offer an incubator built with superior incubation chamber, but we have also designed our products to make the parameter validation as easy as possible.
The Esco Miri and Miri TL are equipped with gas ports and PT1000 sensors which can be connected to an external device such as the Miri GA to measure and validate the CO2/O2 gas concentration and temperature for each chambers.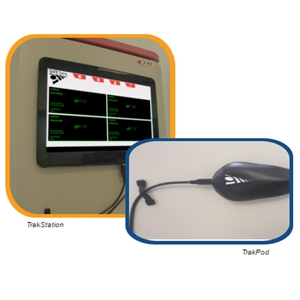 The SAFE Sens Trakpod is integrated to the Miri and Mini Miri. You will be able to see the pH graphs on the software on your tablet (datalogger).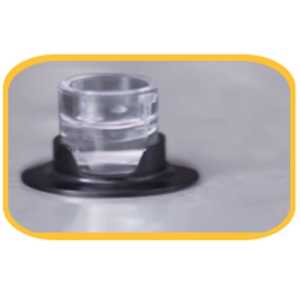 Disposable sensor which contains the media covered with oil. It will be able to read and record pH up to seven (7) days.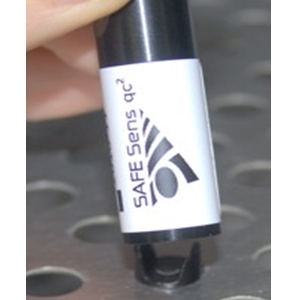 The QC Alignment tool is positioned vertically on top of the SAFE Sens device to adjust the instrument to factory specifications.
To further complement our existing validation tools, Esco Medical has partnered with Blood Cell Storage, Inc. (BCSI) to integrate SAFE Sens TrakPod within the Miri and Mini Miri to offer fast, effective, and non-invasive continuous pH monitoring of the culture media. The pH is an important indicator of environmental stability during the IVF process.
The SAFE Sens technology employs an optical fluorescent measurement technology, used in combination with disposable sensors, which accurately and reliably monitors the pH of small volumes of fluids such as the media used in IVF. By default, it will read and record pH every 30 minutes for 7 days. The ability to measure, record and archive pH during a cycle provides the lab with extra assurance.
Furthermore, the system requires no expensive calibration or adjustments during the process. A replaceable QC alignment tool adjusts the instrument to factory specifications un under ten (10) second after each cycle is complete.
Click here to know more about Safe Sens