Esco Medical Newsletter (April-June 2021)
---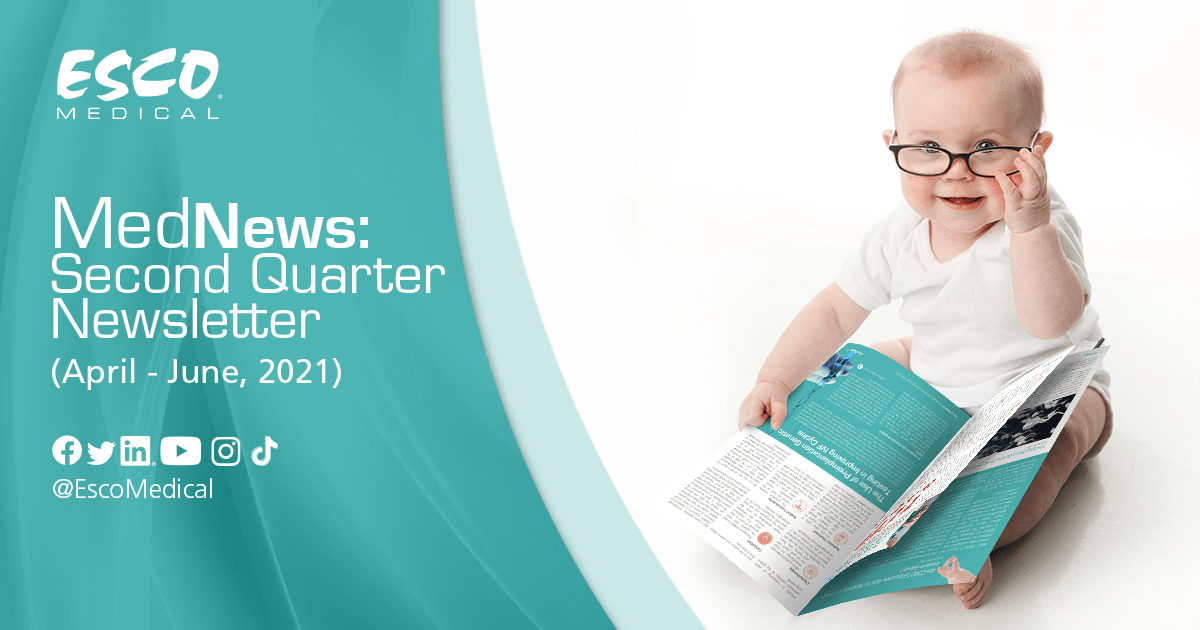 Esco Medical's 2nd quarter newsletter for 2021 is up for upload. As Esco Lifesciences' fertility-technologies unit, Esco Medical's newsletter features various news articles on reproductive medicine, embryology, and Assisted Reproductive Technology (ART) and related devices.
In this issue, MedNews highlights the safety of the Covid vaccine for mothers and their new-borns. A series of interesting breakthroughs on modifying sperm genome structure and the controlling of the mosquito, Aedes aegypti's populations using Sterile Insect Technique are noteworthy to read. Also in the newsletter are basic insights on cervical cancer and its effect on fertility; and the use of Preimplantation Genetic Testing in improving IVF cycles. And lastly, a general run down of the congresses, webinars, and workshops Esco Medical participated in during the 2nd quarter are enlisted.
Download this current publication "if you want to know more...". Visit esco-medical.com for further details and inquiries.