Esco Thailand: Back-to-Back Confabs with Frontliners
---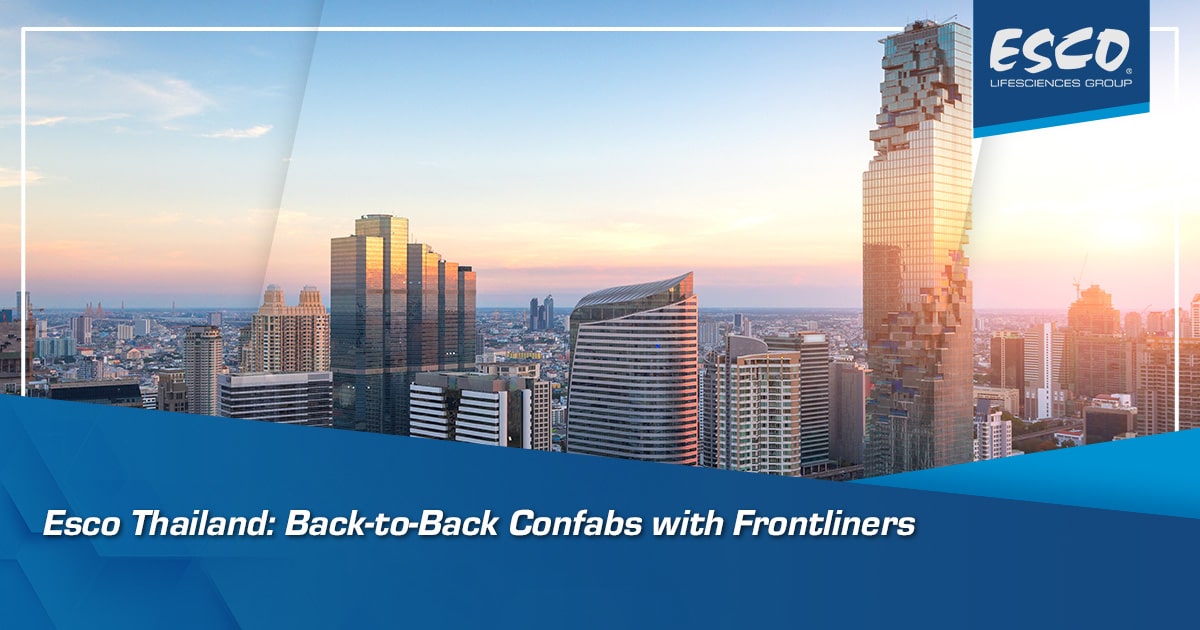 Esco Thailand took part in various key events and conferences last August 2022 including the Annual Conference of Medical Technologists Ministry of Public Health of Thailand and the 5th Thailand Hospital Compounding Pharmacy Annual Meeting. These events served as avenues to highlight timely solutions to cater to industrial shifts raised by the COVID-19 pandemic.
Annual Conference of Medical Technologists Ministry of Public Health of Thailand 2022
Thumrin Thana Hotel, Trang, Thailand
August 9 to 11, 2022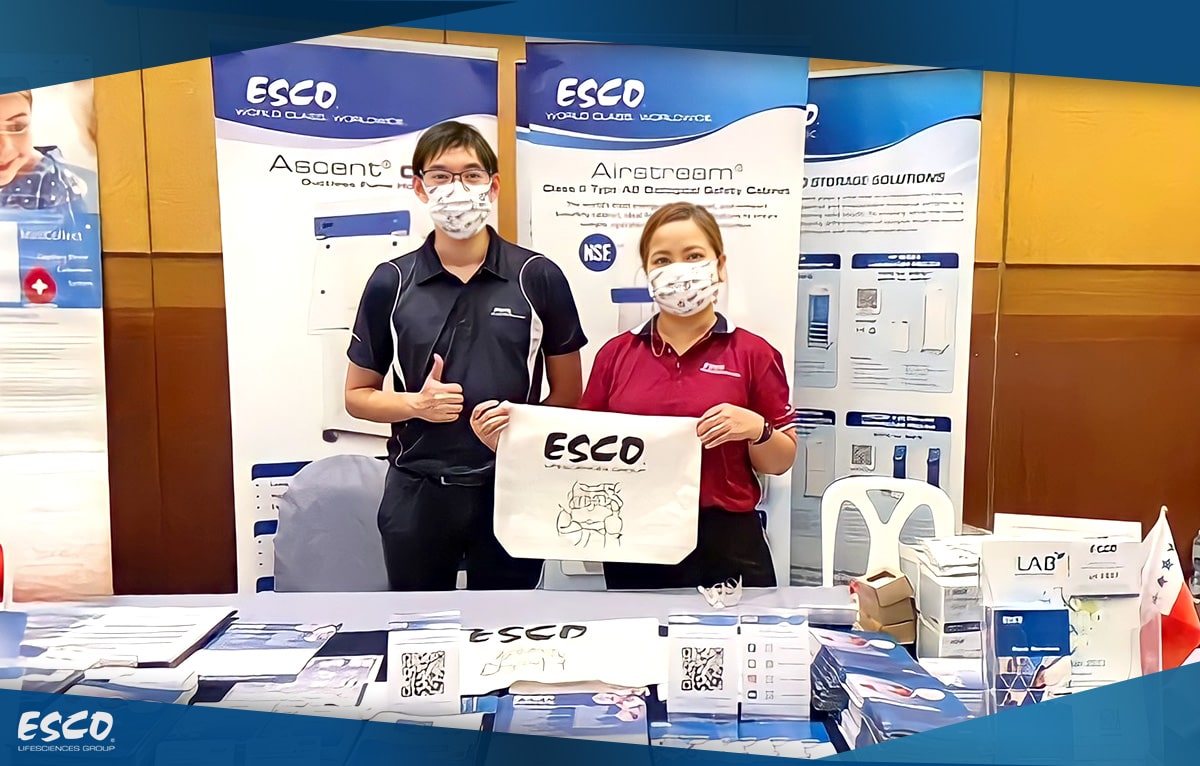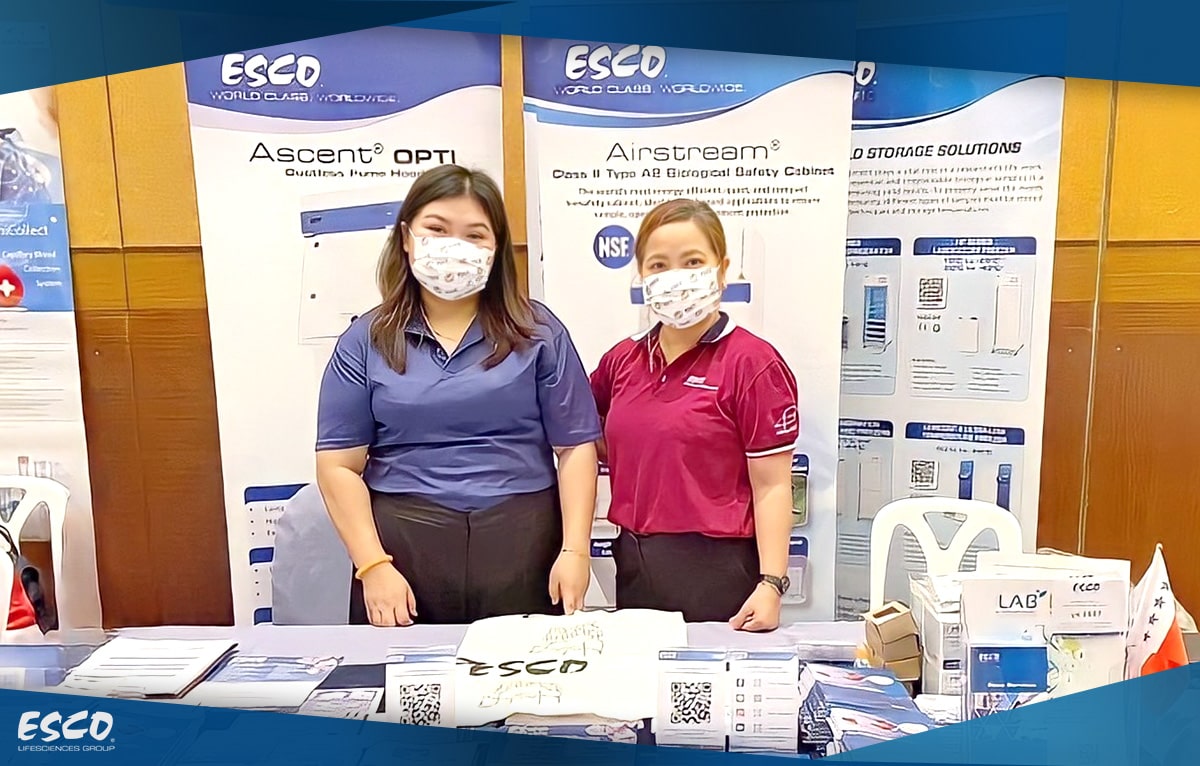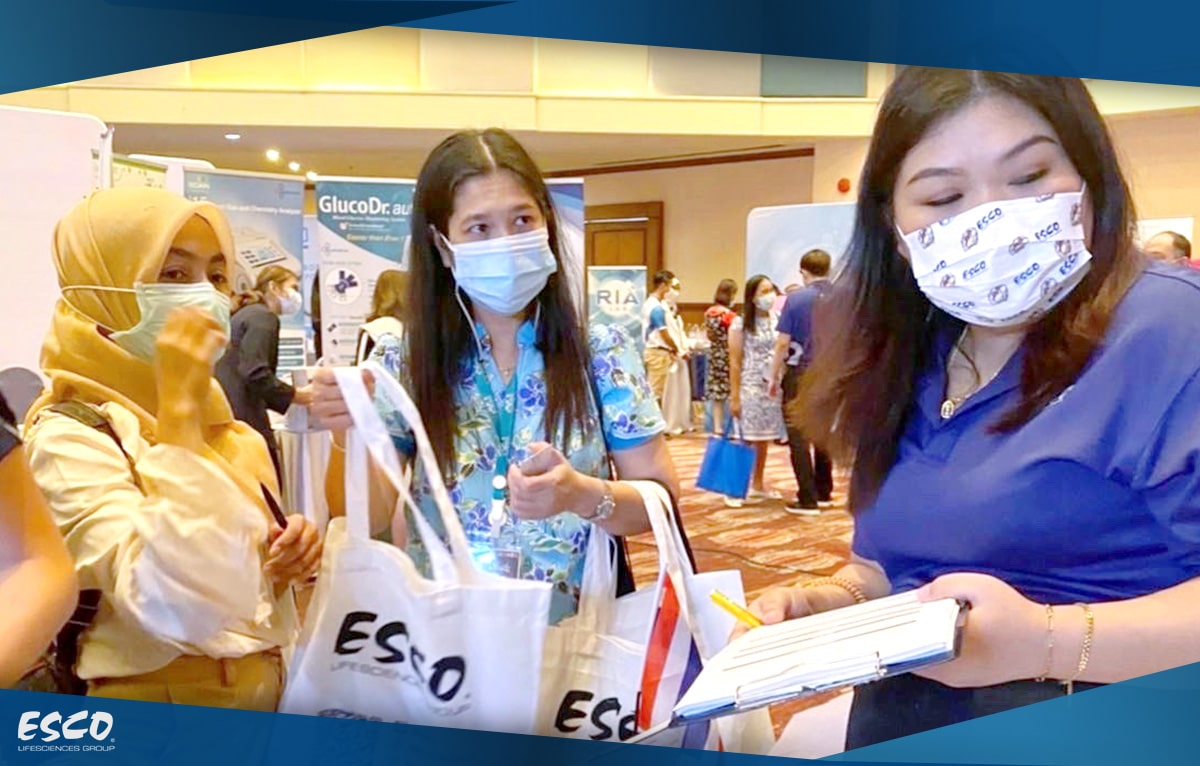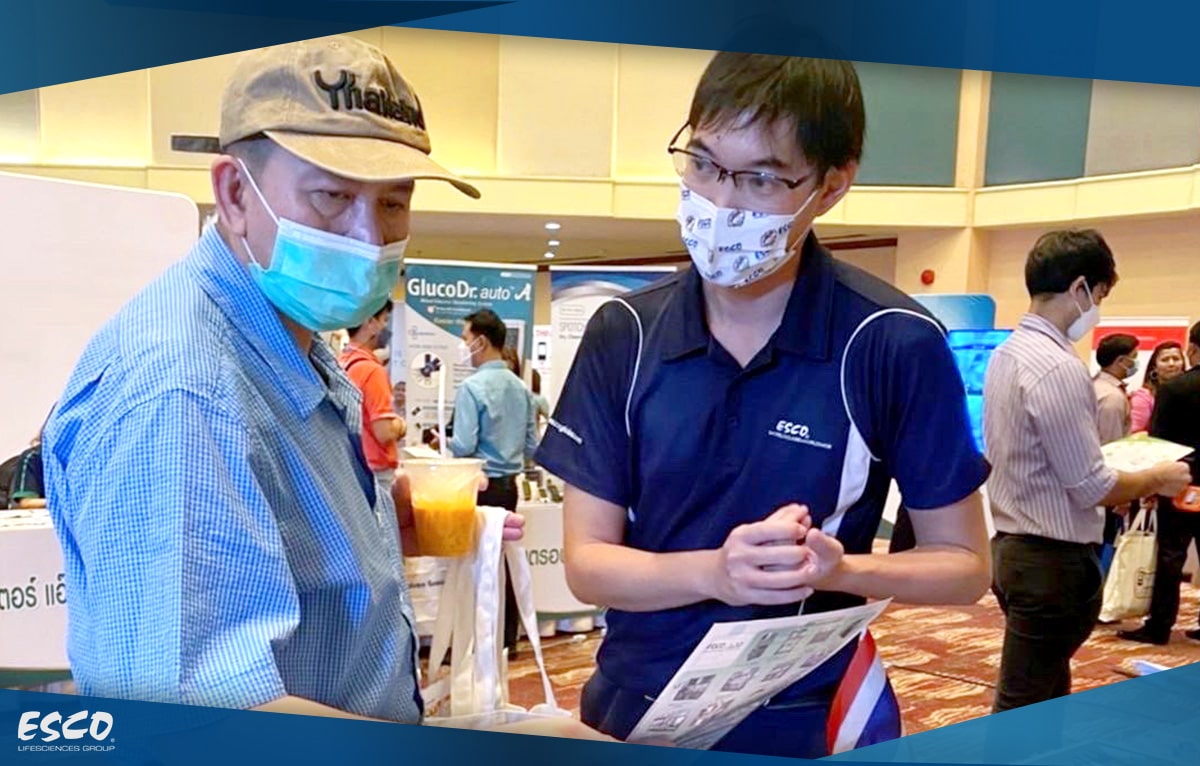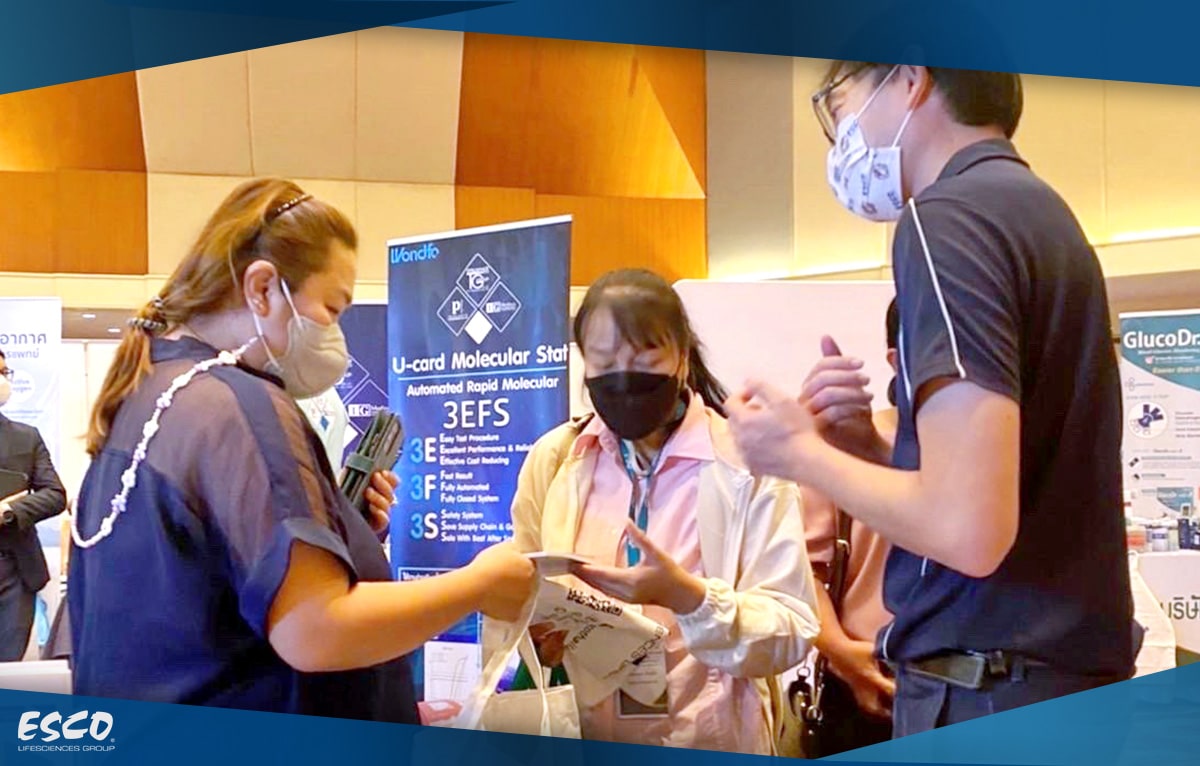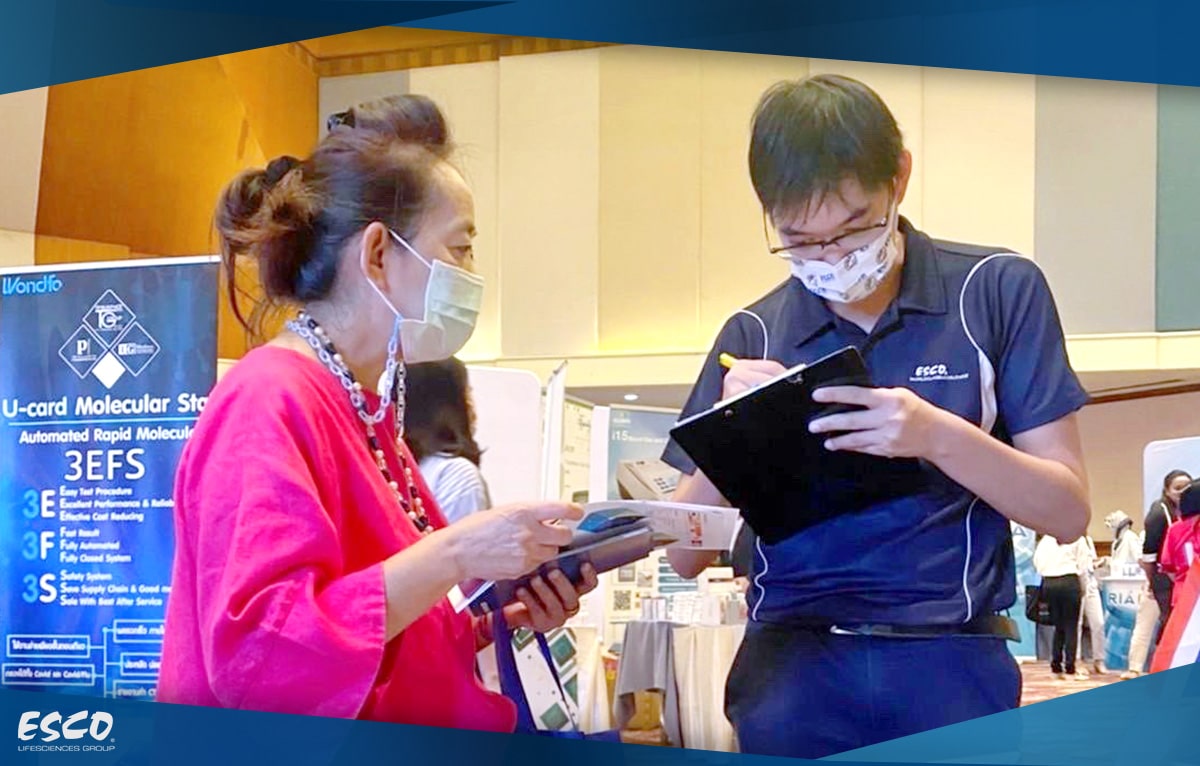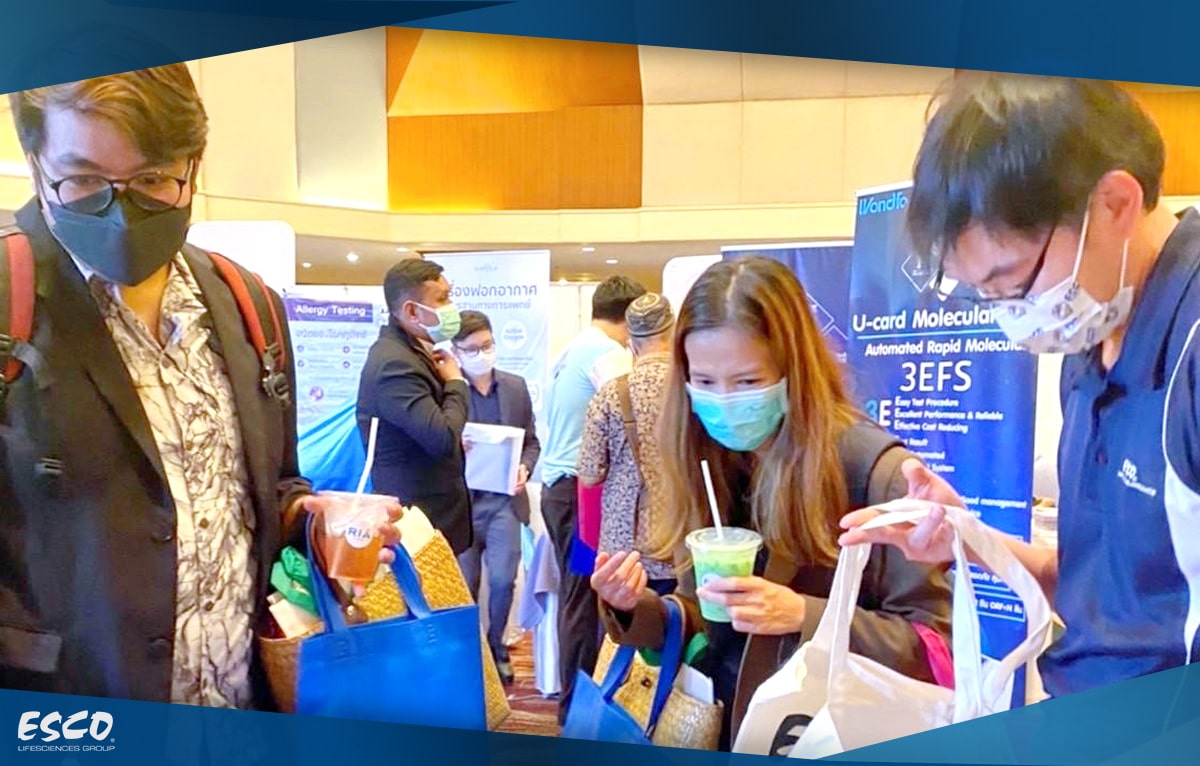 Esco Thailand staff attending to booth visitors
The Association of Medical Technologists of Thailand collaborated with the Ministry of Public Health of Thailand to host a conference focusing on the impact of the COVID-19 pandemic and RT-PCR applications. Around 400 people from across the country attended the conference, including medical experts, technicians, scientists, and science officers. Esco Thailand received numerous inquiries, and exclusive souvenir items were offered to attendees who registered at the booth.
The 5th Thailand Hospital Compounding Pharmacy Annual Meeting 2022
Amari Don Muang Airport Hotel, Bangkok
August 10 to 11, 2022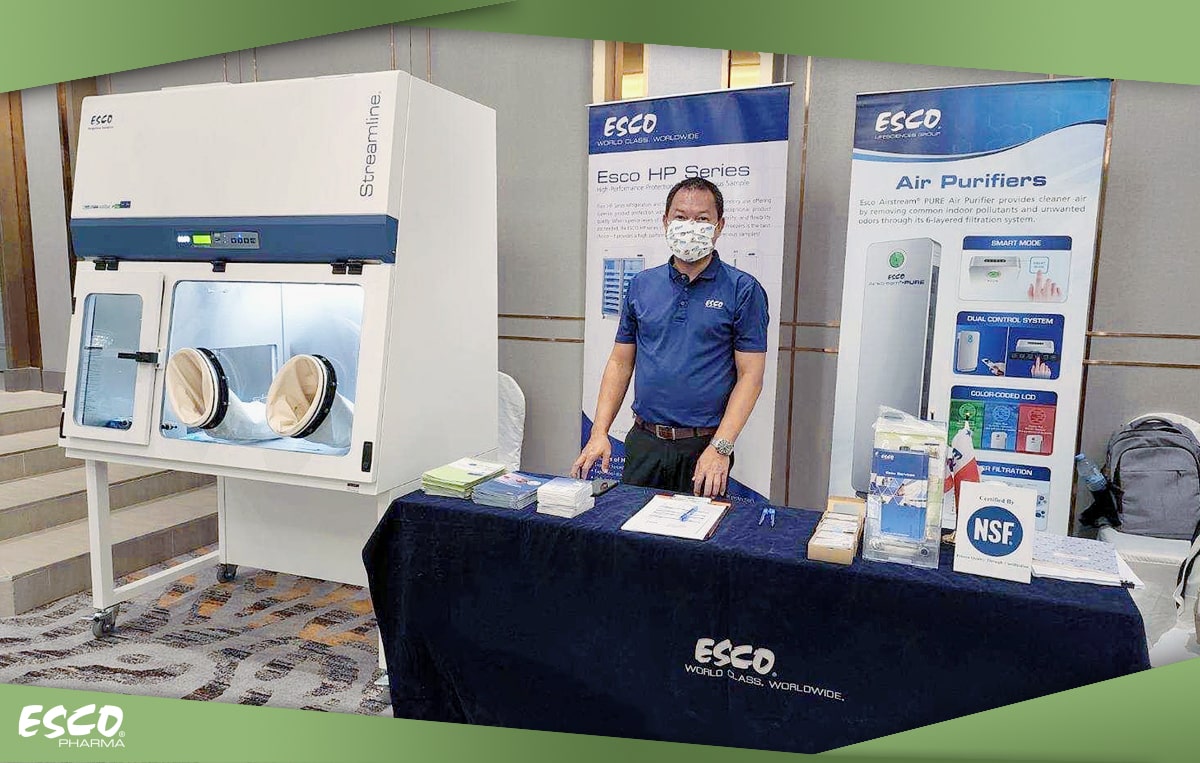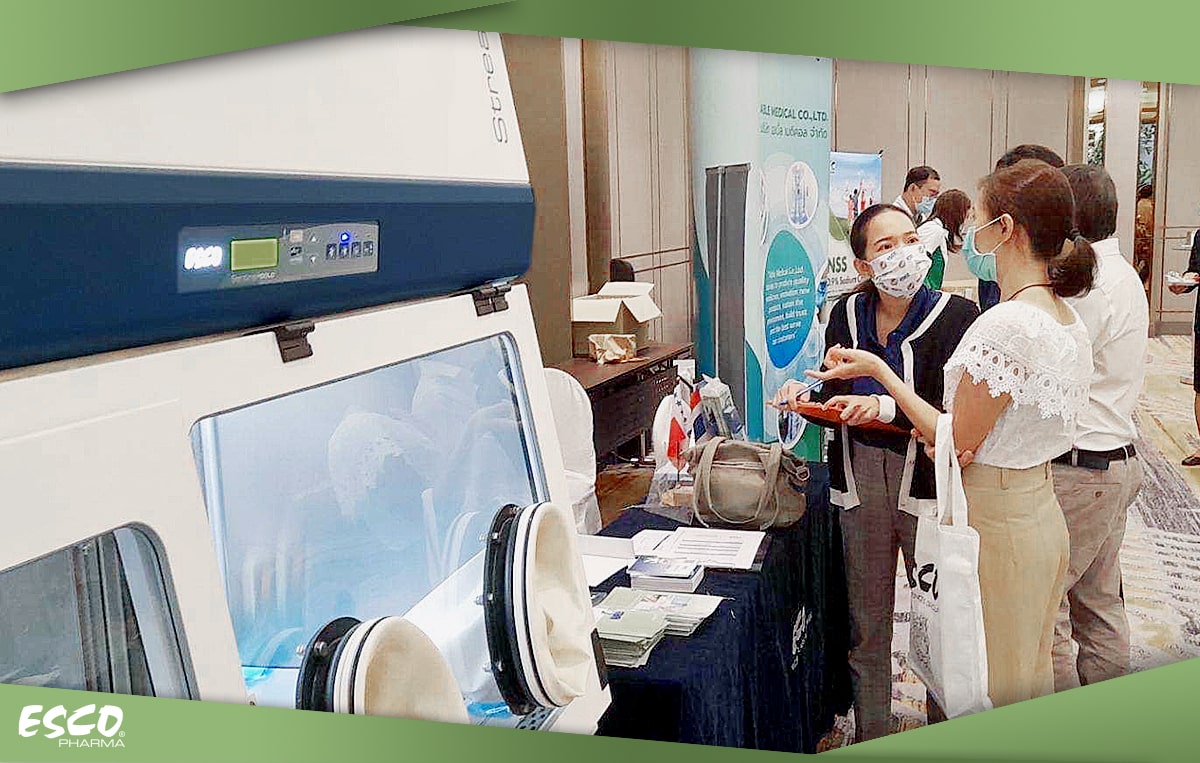 Esco Thailand staff and frontliners in eager discussion of Esco solutions, August 10, Thailand
Pharmacy compounding is an indispensable practice in hospital pharmacies. This shoulders the responsibility of preparing medicines, making them ready to be administered to specific patients.
In 2020, the COVID-19 pandemic made a huge impact on the public health system, yet due to this; the world also saw a huge roll-out of various vaccines to help combat the said virus; the field of pharmaceutical manufacturing has definitely shifted.
Pharmacy compounding is critical to support international policies to flatten the curve against COVID-19. Pharmacists and other front-liners prepare ready-to-inject vaccines to ensure high-quality medications will reach the population at all times. Additionally, compounding professionals also prepare disinfectant solutions (i.e., alcohol gels) for use in vaccination facilities.
The Chief Pharmacist of the Pharmacy Social Community of Public Health conducted a meeting with the Pharmacy Supervisor of the Hospital Manufacturing Center to discuss and polish current policies on drug production in hospital settings around Thailand. This was one of the topics during the 5th Thailand Hospital Compounding Pharmacy Annual Meeting 2022.
Over 100 participants joined the event, including pharmacy supervisors, hospital pharmacists, and manufacturing pharmacists.
Daily compounding activities of pharmacists entail handling several types of medicines primarily: non-sterile or sterile, and non-hazardous or hazardous drugs. As industries grow and the need for reproducible, safe, and quality compounded medications increases, advancements in guidelines for carrying out the compounding process are also continuously updated and established.
United States Pharmacopoeia (USP) Chapter <797> is one of the guidelines set forth providing procedural and practical requirements for the safe compounding of aseptic preparations. To ensure sterility for high-quality compounding, Esco Streamline® Closed - Restricted Access Barrier System (SLC-RABS) ensures a safe and clean environment for sterile drug compounding in compliance with the USP <797> criteria.
The SLC-RABS as displayed in the event booth is a closed system engineering control with a superior sterile/aseptic environment in contrast to an open front system or cabinet. Furthermore, this can be configured to be a negatively pressured model for suitability in working with non-volatile hazardous materials, antineoplastic, or cytotoxic compounding applications. Both the work zone and passthrough chamber are under negative pressure to the room to maintain operator protection in case of a breach in the system.
Esco Thailand is eager to boost the current trend of aseptic/sterile drug preparation to ensure the continuous delivery of high-quality drug products to the population. The frontliners were able to connect with Esco Lifesciences' enthusiastic sales and technical people to discuss solutions particular to their compounding process needs.
Esco Thailand would like to thank everyone who stopped by and visited our booth. We hope to meet you again at one of our upcoming events!
For more information, contact us at:
Esco Lifesciences (Thailand) Co.,Ltd.
8/3 Soi Rimthangduan 2, Sukhumvit Road,
Bangchak, Phrakanong, Bangkok 10260
02-082-2029
csts.th.sales1@escolifesciences.com