Esco Thailand Donates Airstream® PURE Air Purifier to Chiang Mai University
---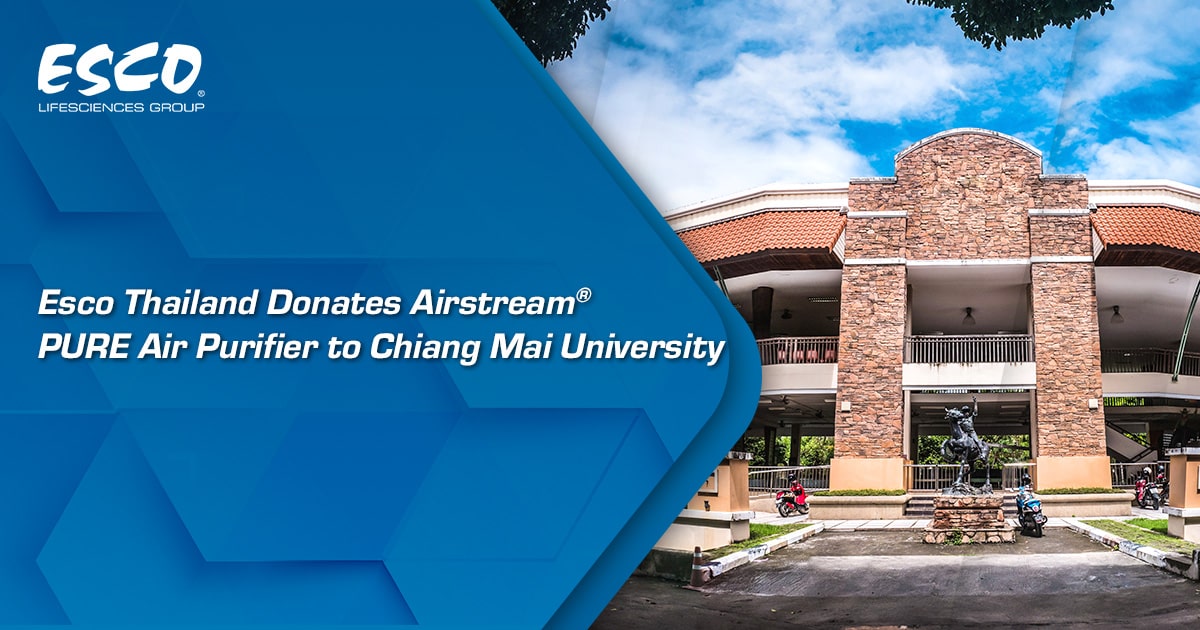 Esco Lifesciences Thailand presented the Airstream® PURE Air purifier to Chiang Mai University as a token of appreciation for their long-standing collaboration last April 29, 2022. Ms. Khattiya Sonsanam, the business development manager, Mr. Keerati Narach, the service manager, and Ms. Chonlada Komno, assistant sales manager oversaw the turnover.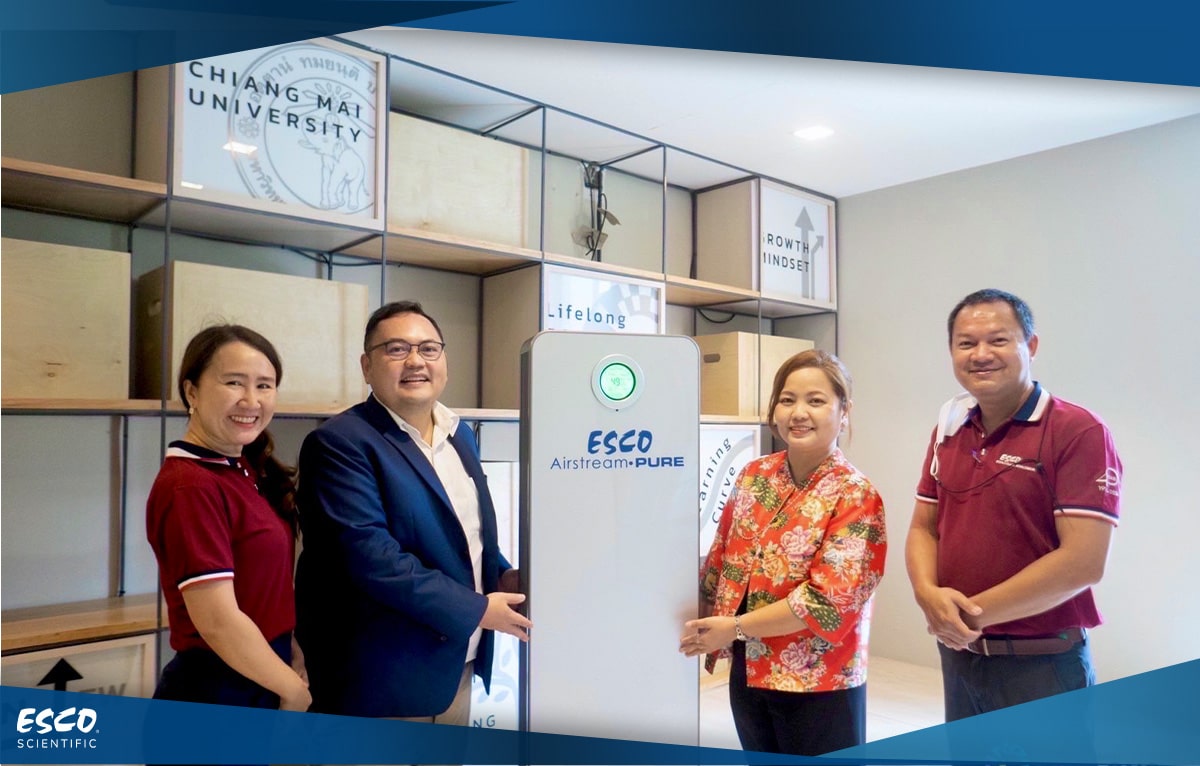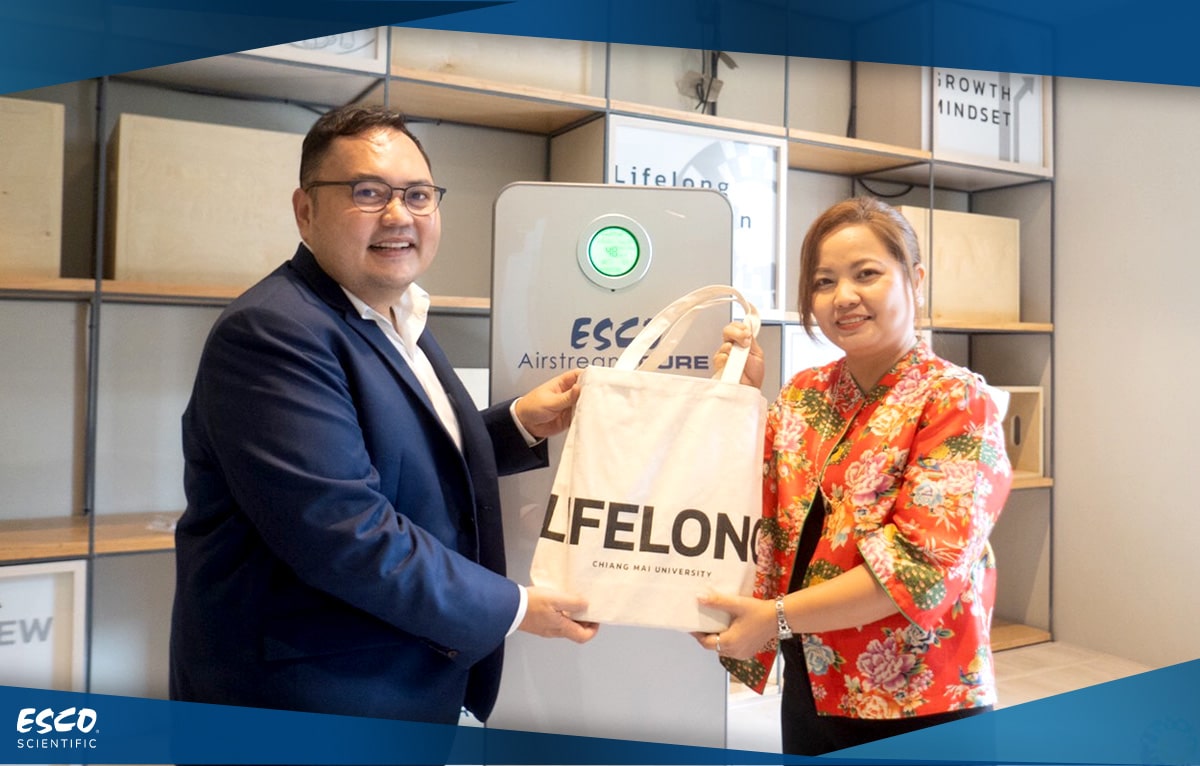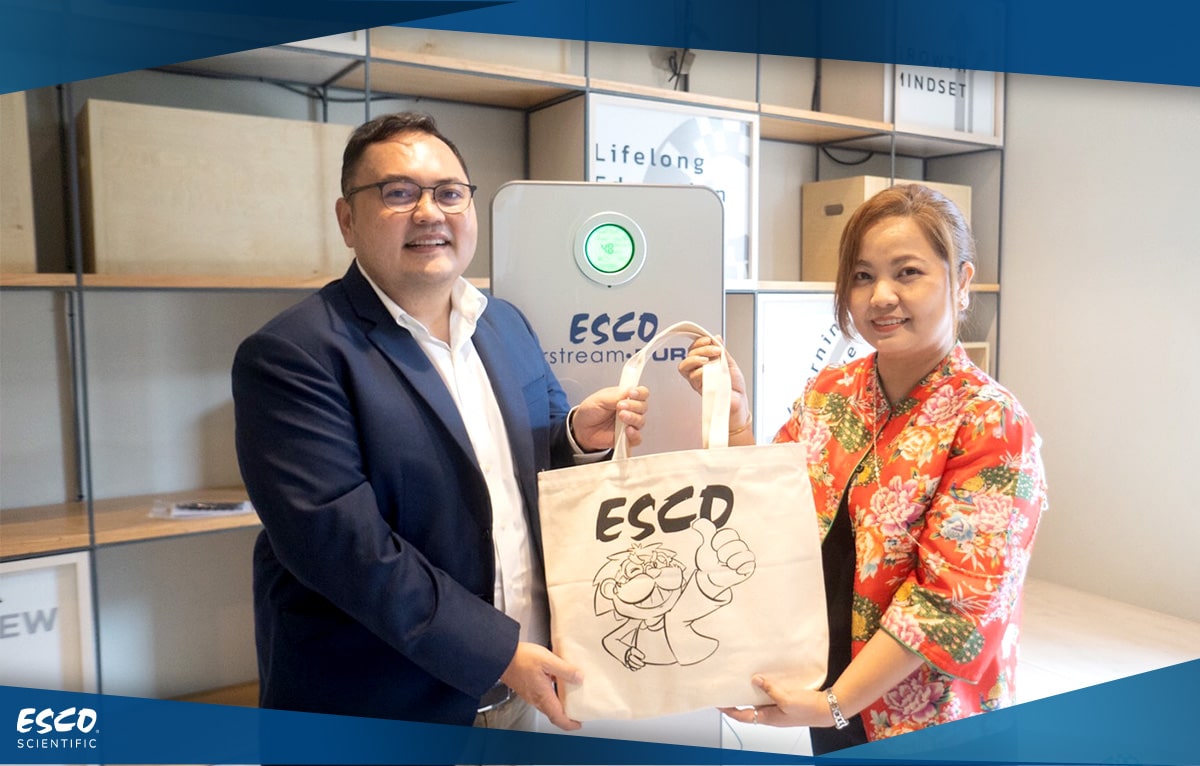 Esco Thailand team with Assoc. Prof. Dr. Pradthana Jaipong, Director of School of Lifelong Education during the turnover of the Esco Air Purifier.
The Esco Airstream® Air Purifier removes unwanted odors and common indoor pollutants with its 6-layered filtration system. It rapidly purifies and provides clean air to promote a healthy working environment.

AP-1300
Key features:
Smart mode
Dual control system
Color-coded LCD screen
6-layered filtration system
View Brochure
With this simple gesture, we hope to inspire the teaching personnel to continue providing lifelong education services to students, communities, and society.
Achieve a cleaner and safer workplace with Esco Air Purifier! Watch this video: Esco Airstream® PURE Air Purifier