Innovation Technology Seminar in the City of Rickshaws, a Success!
---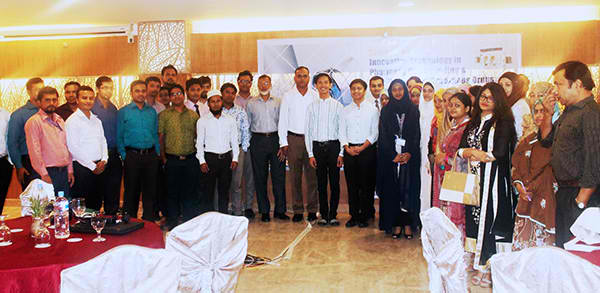 Esco Bangladesh hosted a seminar on Innovation Technology in Pharmacy Compounding last October 27, 2016 at the Lakeshore Hotel, Gulshan, Dhaka, Bangladesh. This is the 6th leg of a series of seminar conducted by speakers from Esco Healthcare, a division of Esco Group of Companies.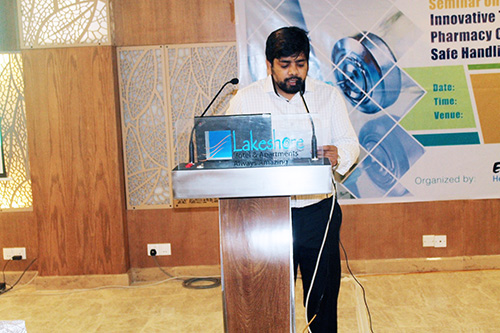 Esco Bangladesh Country Manager giving the opening remarks
Pharmacists from the hospital and academe around the City of Dhaka came to attend the said seminar. Topics discussed include Basic Concept of Pharmacy Compounding, International Standards, Engineering Controls, Isolation Technology, Safe Handling of Hazardous Drugs, and an overview of Robotics Intravenous Automation. The seminar was much appreciated by the participants as they convey how satisfied they were with the new learnings imparted to them.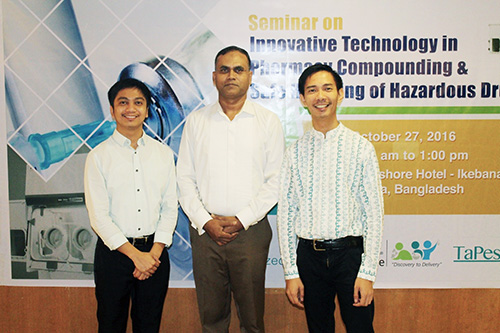 Pharmacist from the National Kanser Institute with the seminar speakers
Mr. Mark Lester Romulo G. Sotelo, RPh and Mr. Vladimir M. Guillermo, RPh served as speakers. Esco Bangladesh Country Manager, Md. Sazedur Rahman Sazu welcomed the guests and proudly spoke of Esco as leading containment solutions company.
It was an interactive presentation as the pharmacist audience enthusiastically participated and showed interest especially the topic on Innovative Technology.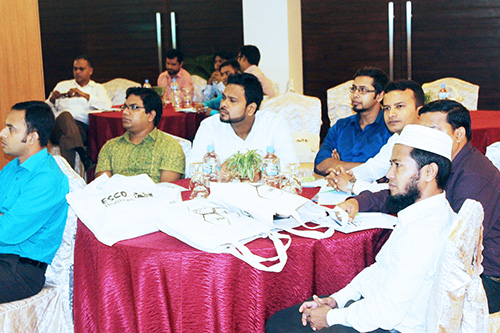 Seminar participants of the Bangladesh leg
Kudos to all participants and to the 6-man staff of Esco Bangladesh office for staging a successful event. A Pharmaceutical Industry seminar to be conducted by Esco BD will be happening on November 12, 2016 as well.