Pioneering Excellence: Esco Lifesciences hosts its
1st Commercial Excellence Workshop
---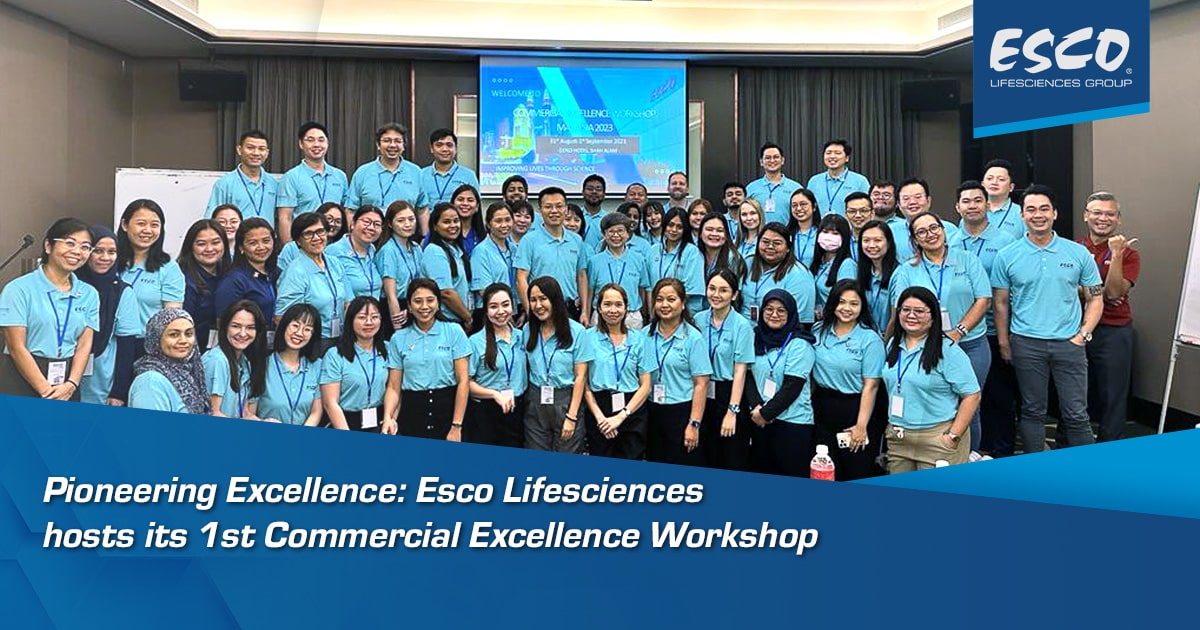 Esco Lifesciences hosted its first-ever Commercial Excellence Workshop from August 30, 2023, to September 01, 2023, at the prestigious Geno Hotel in Selangor, Malaysia. This milestone event drew delegates from Esco Lifesciences' global offices, representing a diverse and talented team dedicated to advancing the company's mission.
Global Collaboration and Knowledge Sharing
Esco Lifesciences has always been committed to fostering a culture of excellence, innovation, and collaboration. The Commercial Excellence Workshop was a testament to this commitment, bringing together team members from around the world to share insights, strategies, and best practices for success in the dynamic life sciences industry.
The workshop featured a comprehensive agenda designed to enhance participants' knowledge and skills across various aspects of commercial operations, including marketing, sales, customer relations, and business development. Esco Lifesciences' senior leaders led engaging sessions and interactive discussions, providing attendees with a wealth of actionable insights and strategies.
The Commercial Excellence Workshop aims to:
Enhance Collaboration: Break down silos and foster collaboration between departments leads to more effective strategies and improved communication.
Increase Revenue: As sales and marketing efforts align with customer needs, organizations often experience an uptick in revenue and market share.
Improve Customer Satisfaction: A focus on the customer experience typically results in happier, more loyal customers.
Promote Adaptability: Equipped with new skills and insights, the company becomes better prepared to adapt to changing market conditions and consumer expectations.
Have Competitive Advantage: Commercial excellence sets organizations apart from competitors by delivering superior value to customers.
Highlights of the Workshop: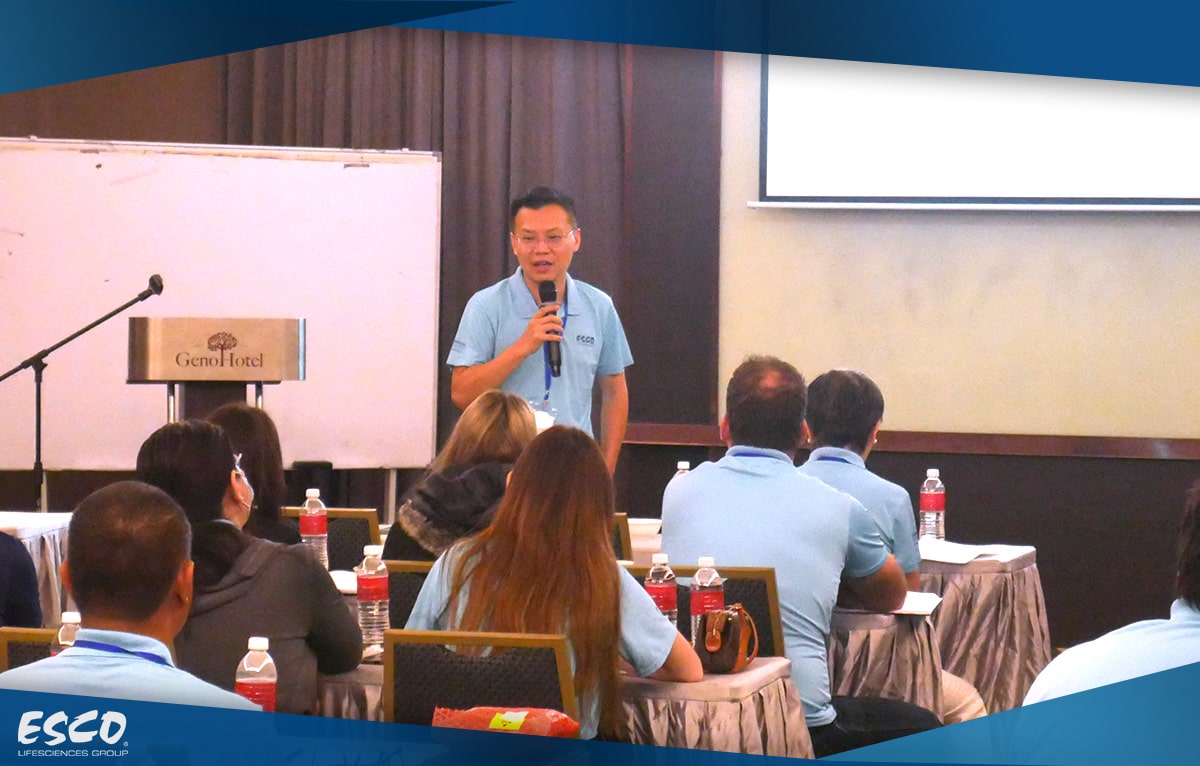 Inspirational Keynote Addresses: The workshop kicked off with inspiring keynote addresses from XQ Lin, Esco Lifesciences' Chairman and CEO, and Low Yae-Foong, Co-Founder and COO, highlighting the company's growth trajectory and emphasizing the importance of commercial excellence in achieving its goals.
Panel Sessions: Delegates had the opportunity to participate in discussions focused on innovative sales and marketing techniques, customer engagement strategies, best practices, and effective communication.
Global Office Showcases: Each global office had the chance to showcase their unique contributions and success stories, fostering cross-cultural understanding and collaboration among teams. Attendees were also given the opportunity to explore Esco Malaysia's office, gaining insight into local operations and best practices.
Networking Opportunities: The workshop provided numerous networking opportunities, allowing participants to build valuable connections, share experiences, and forge lasting relationships with colleagues from different parts of the world.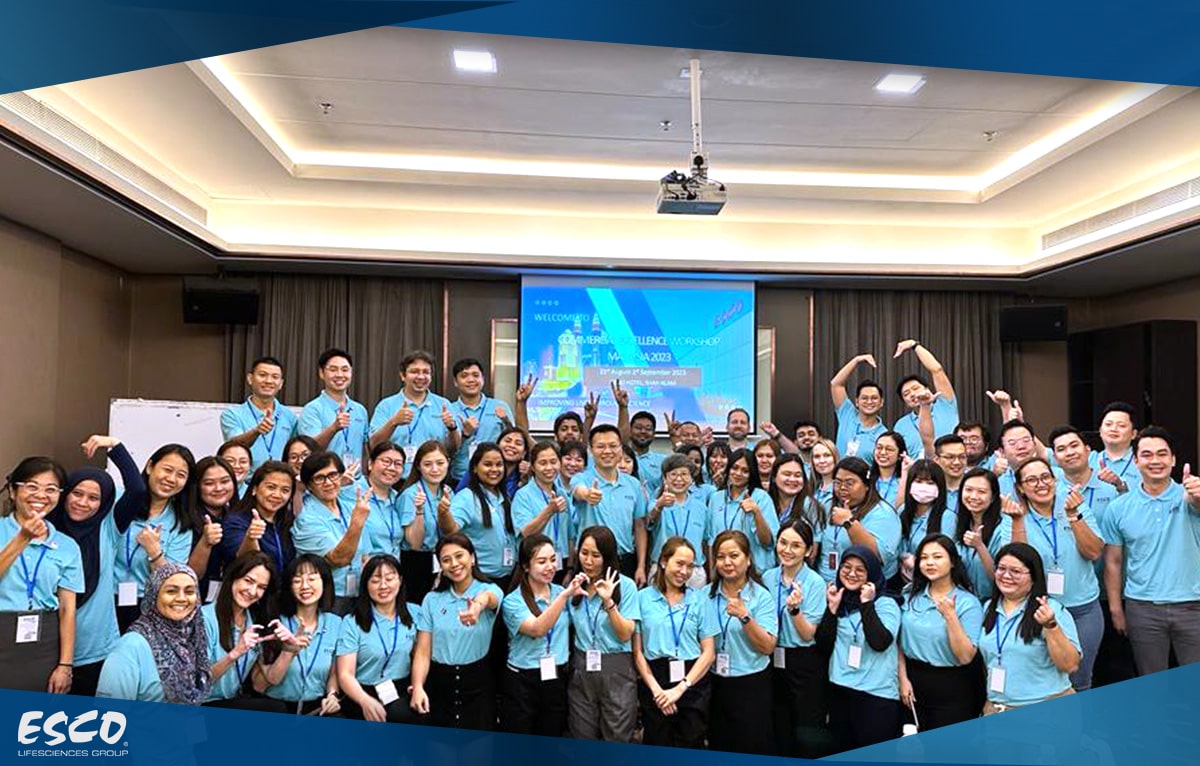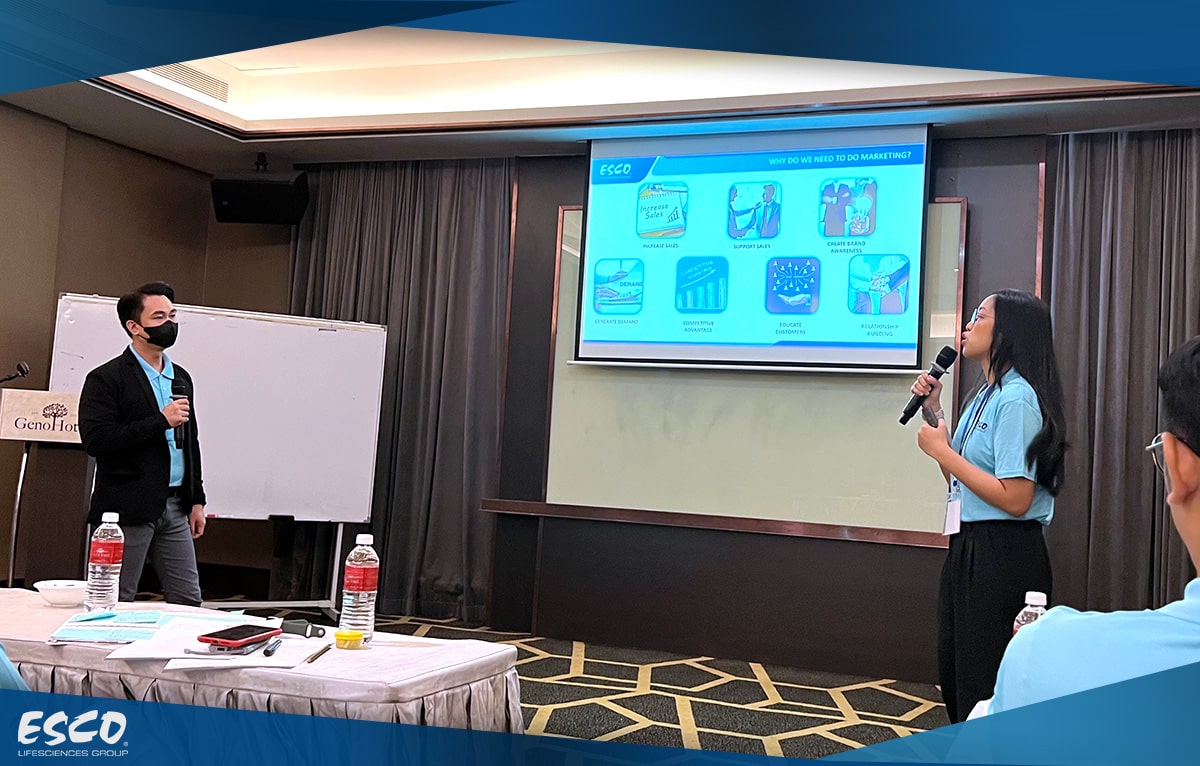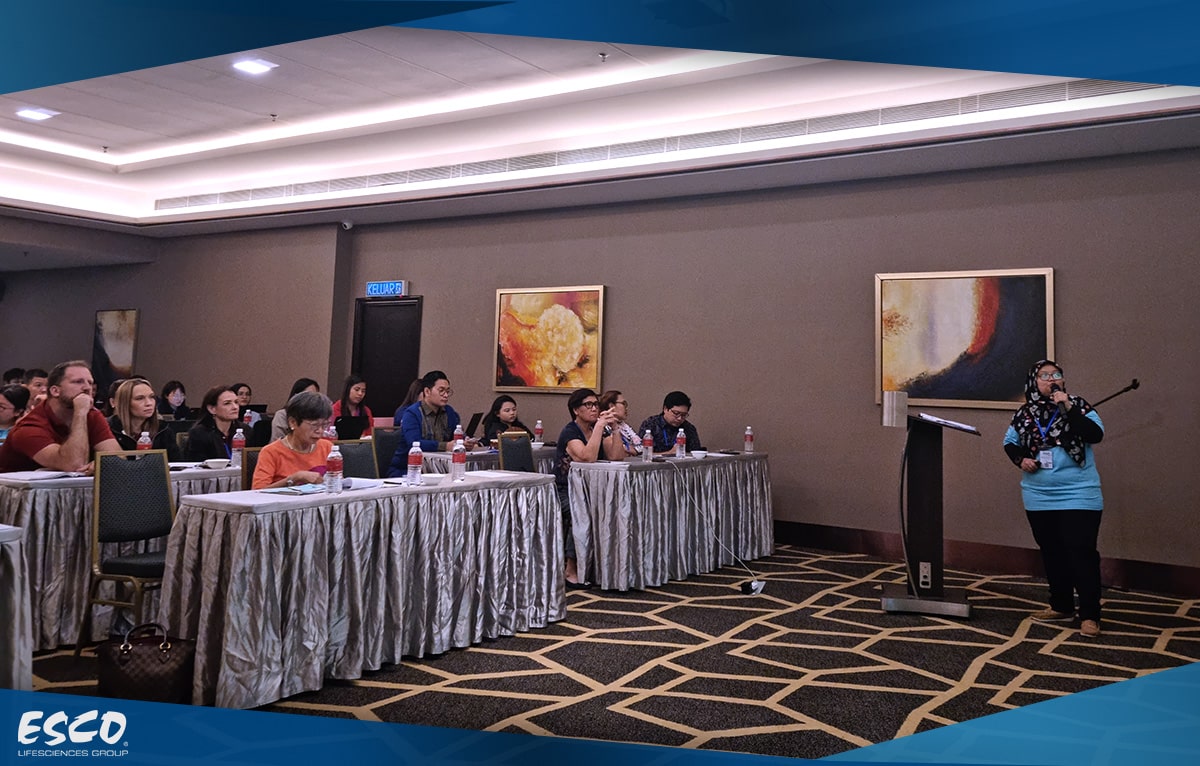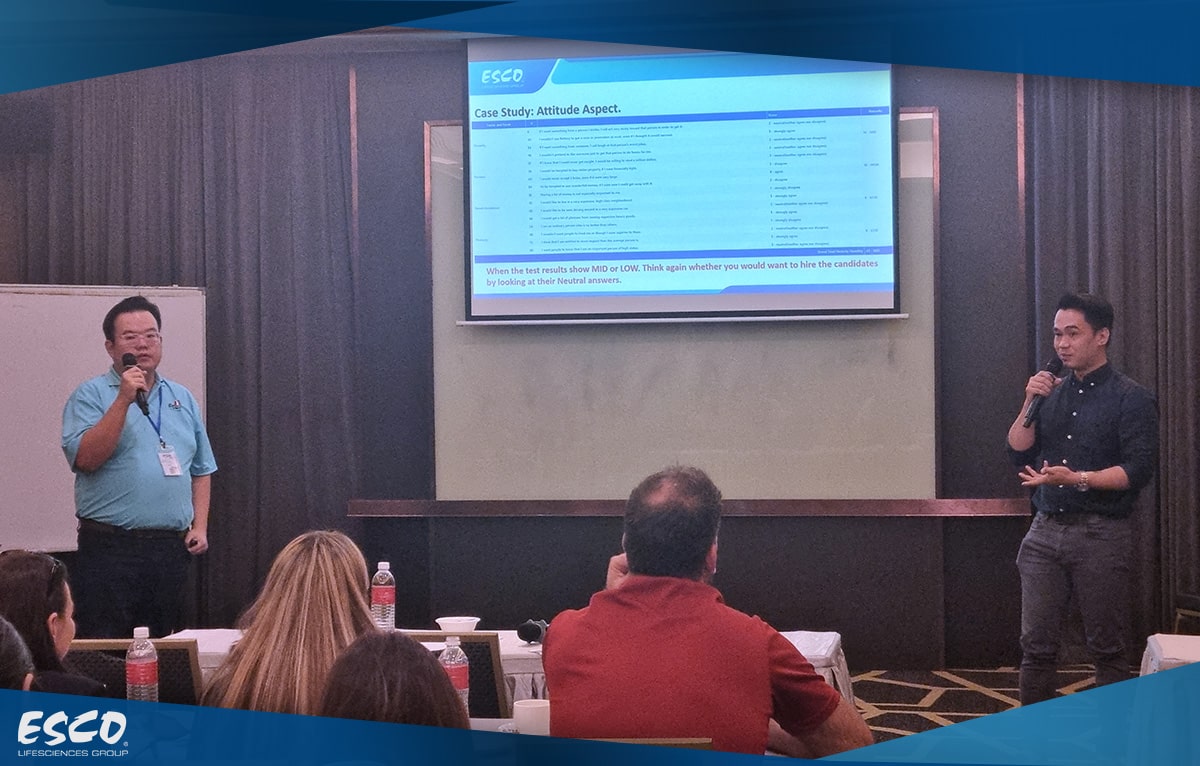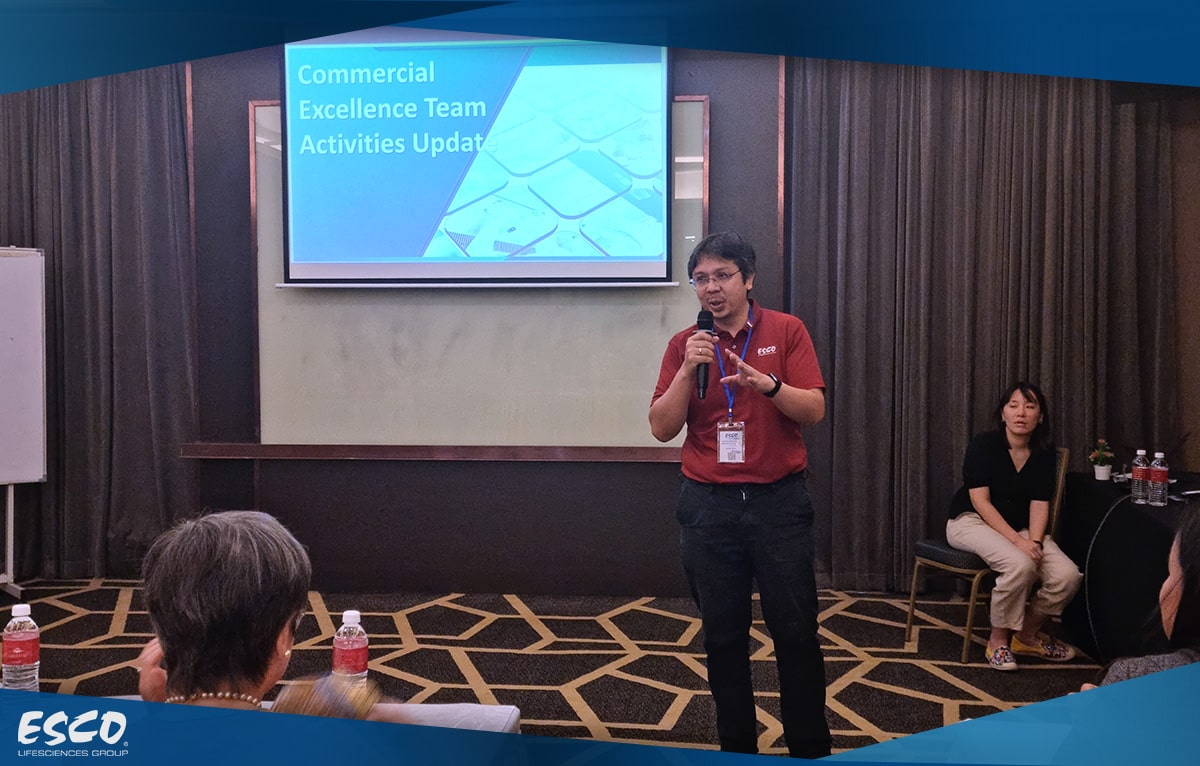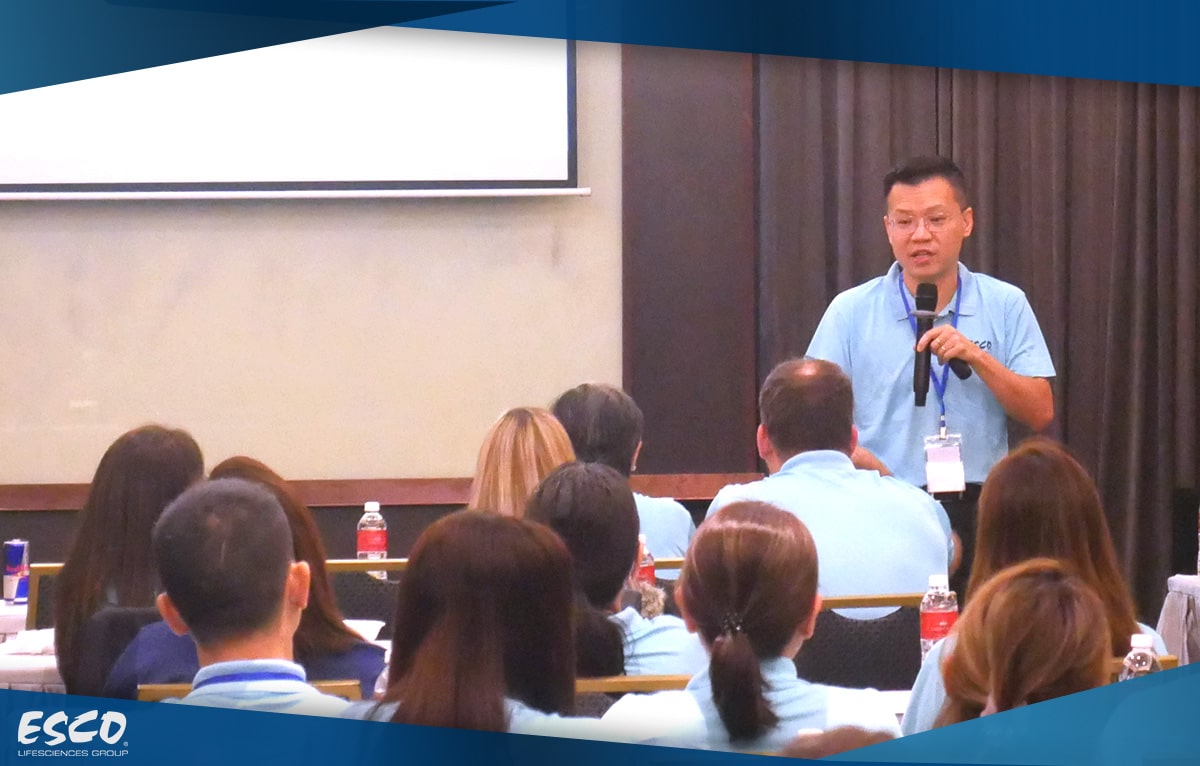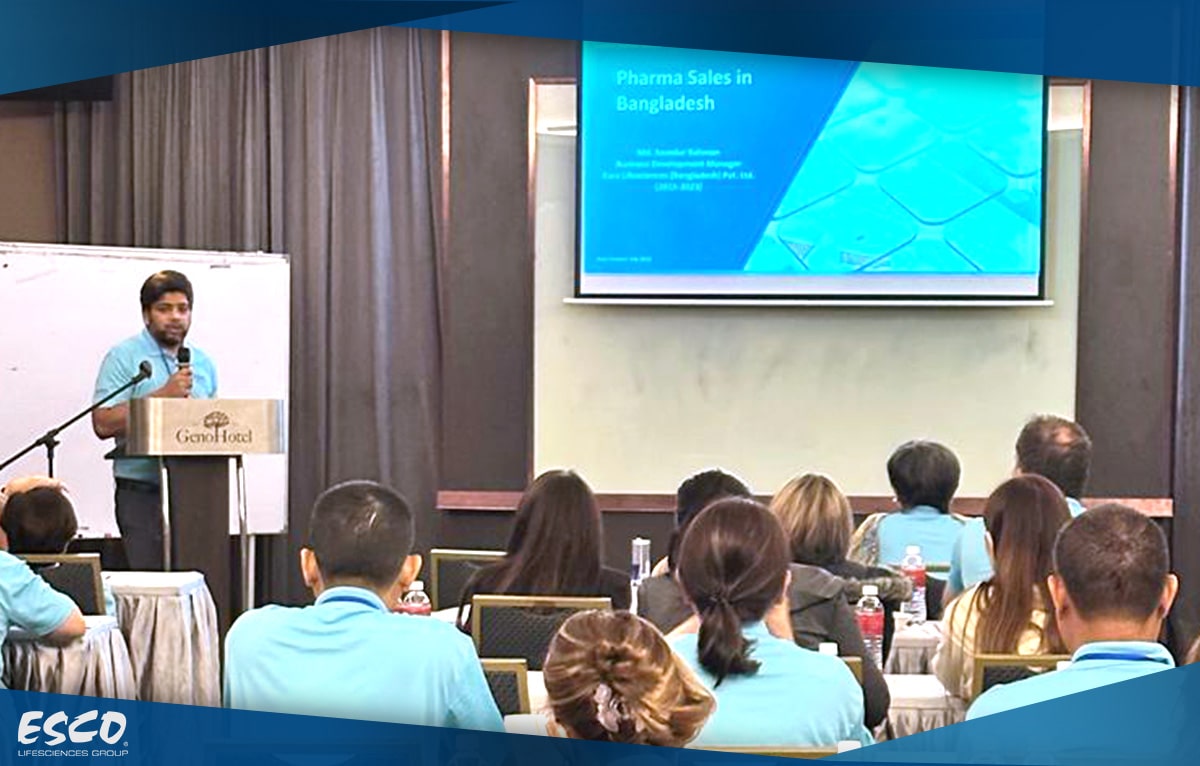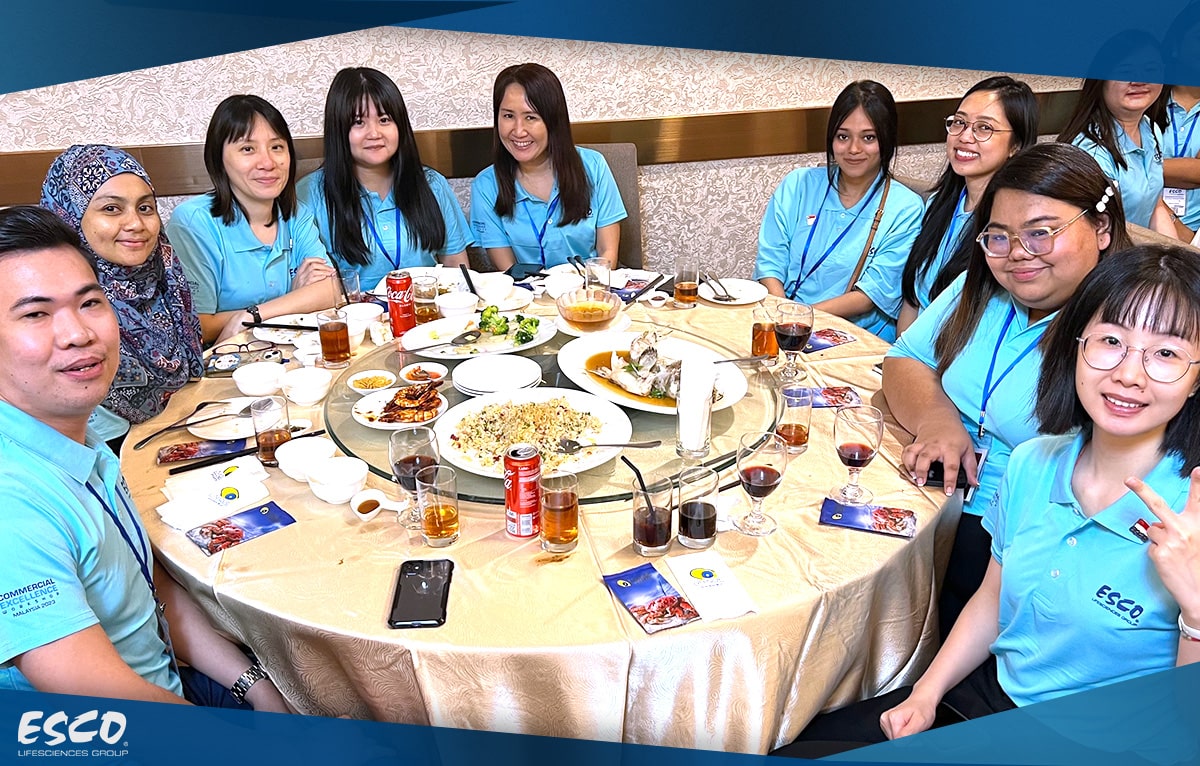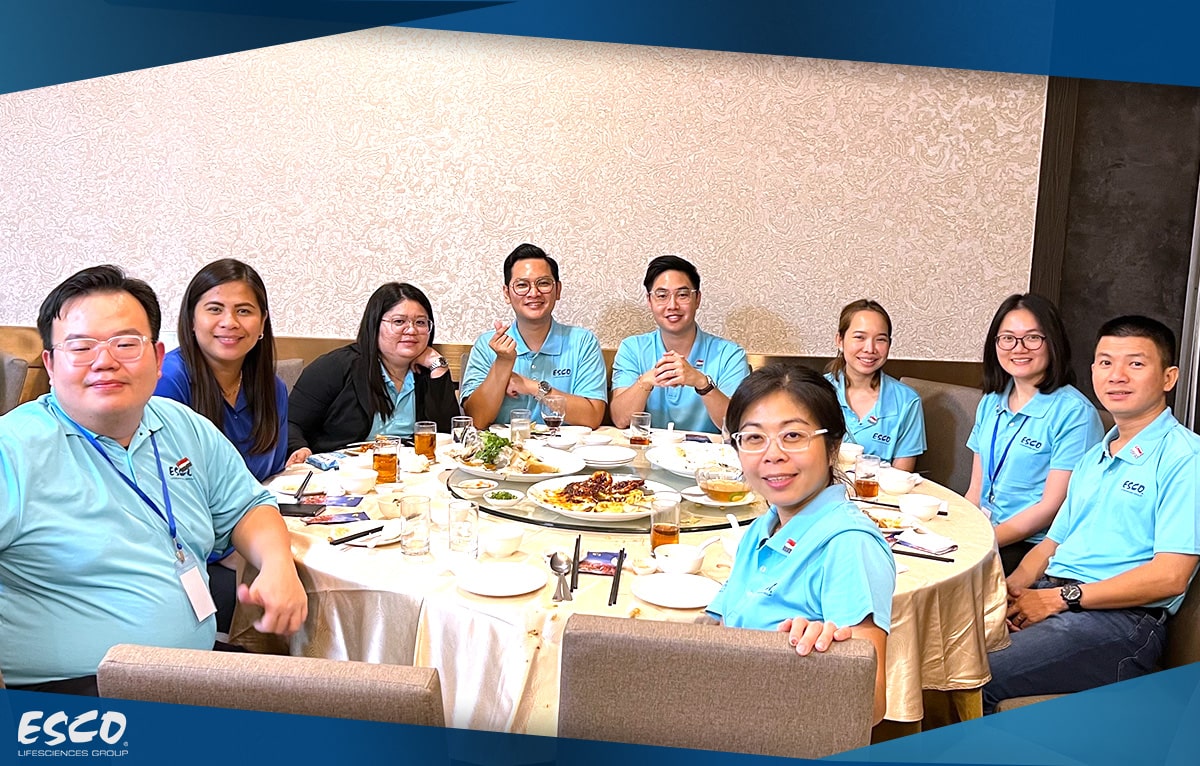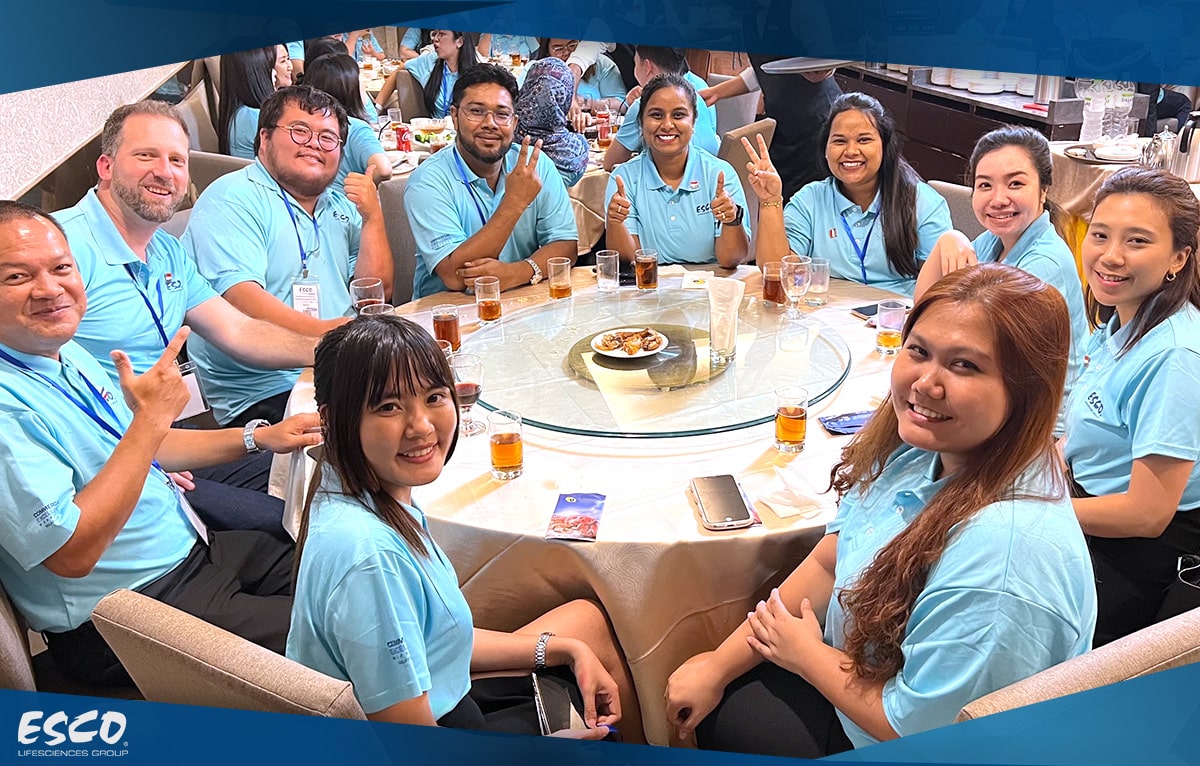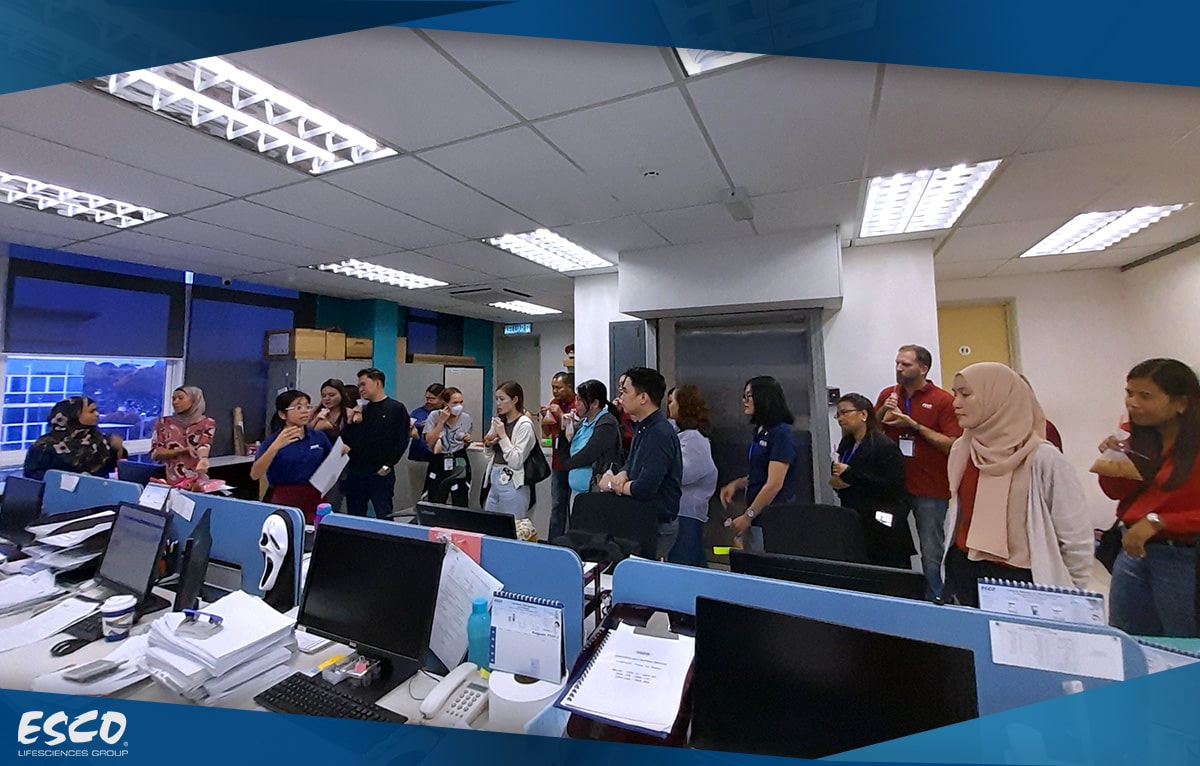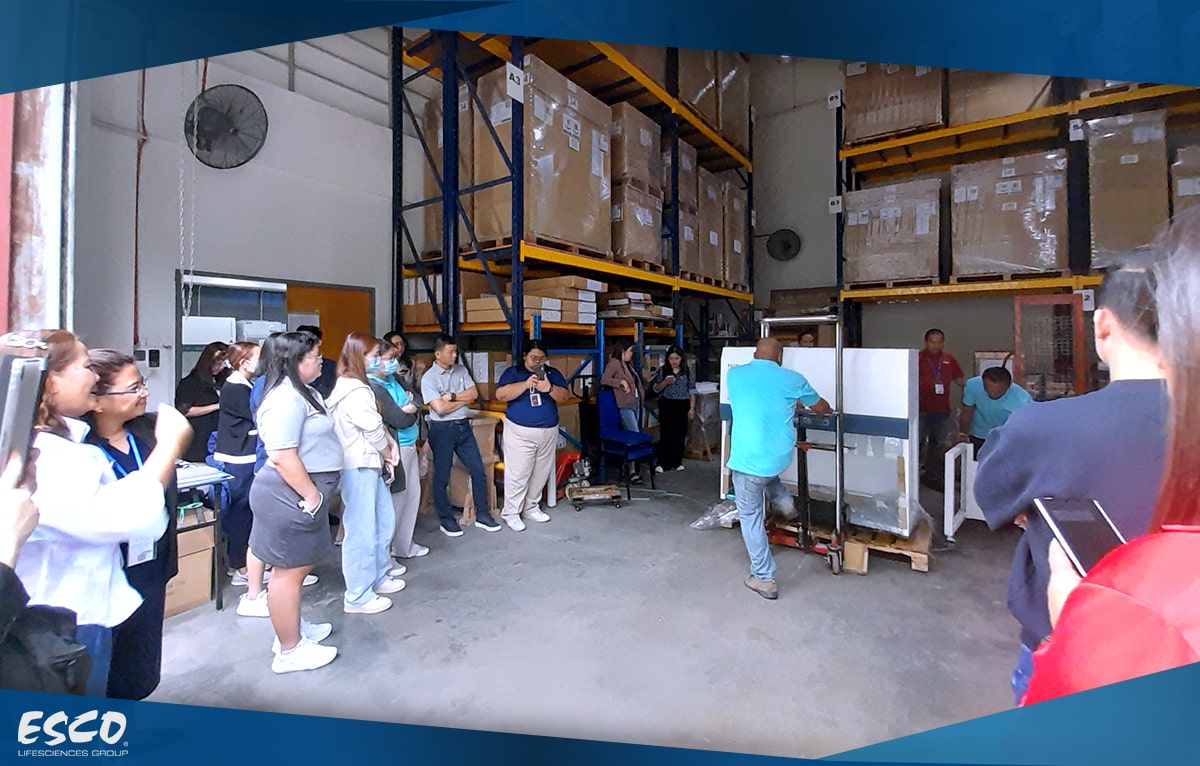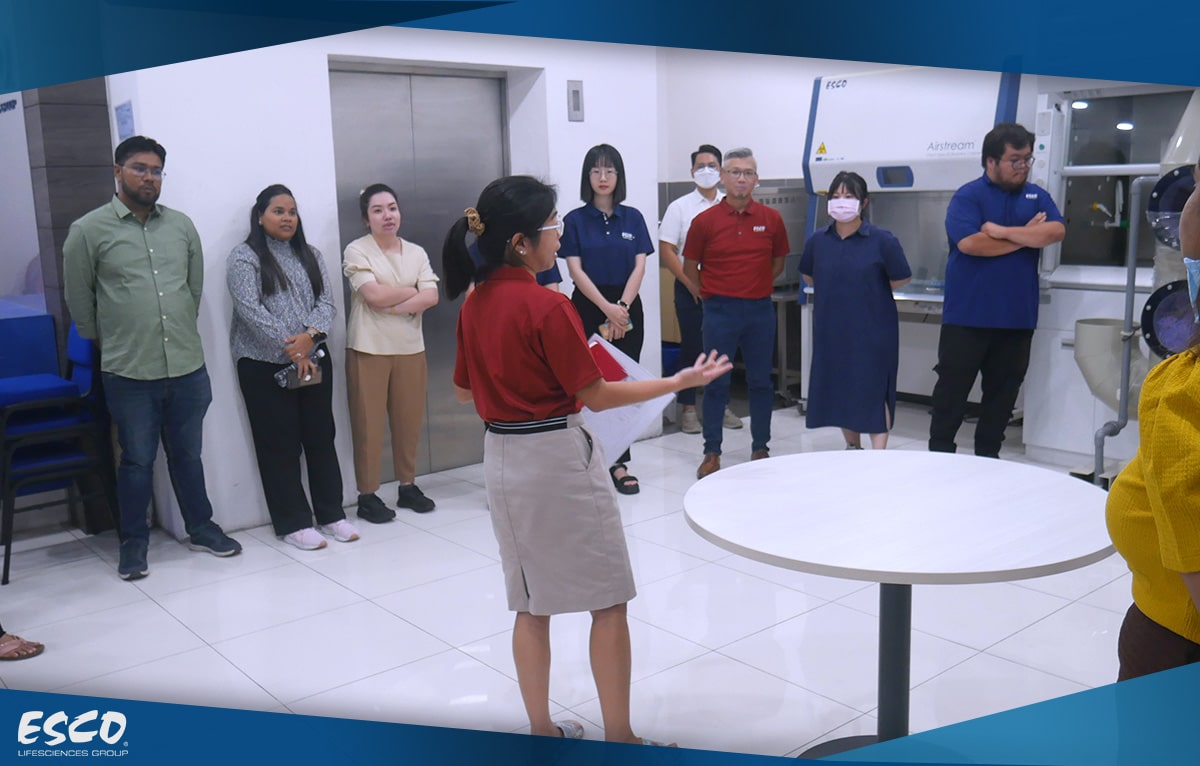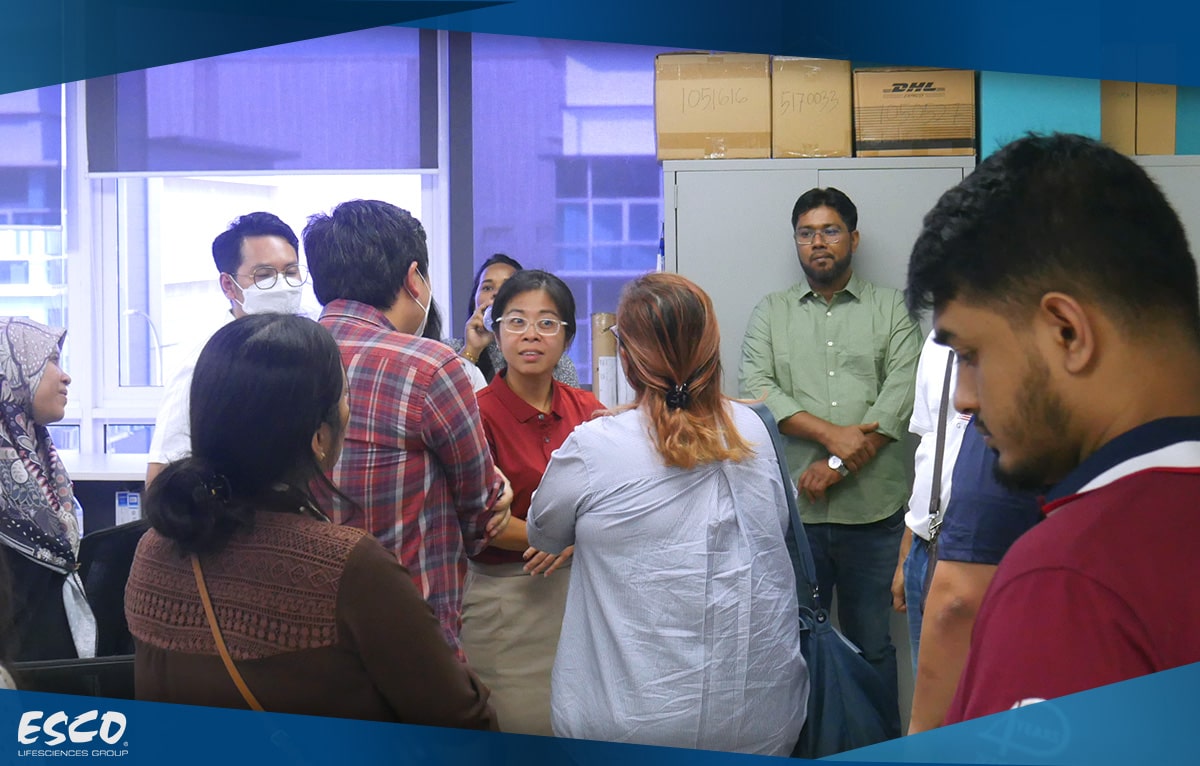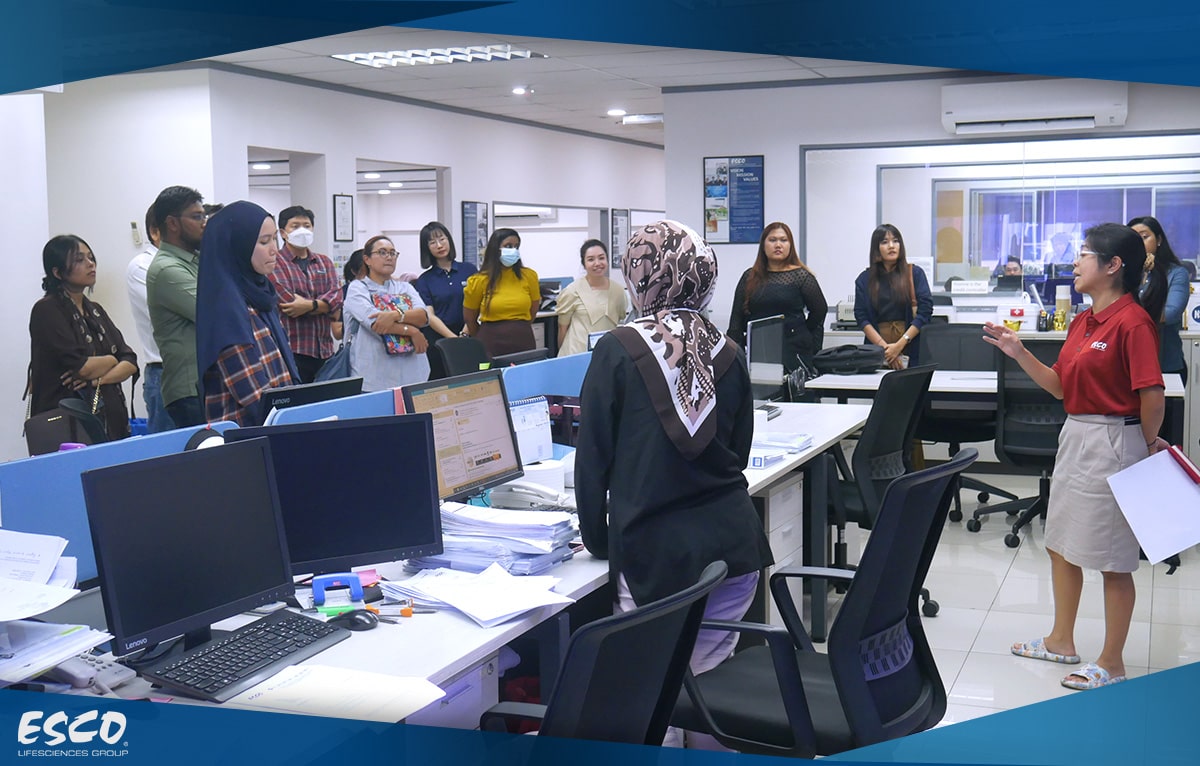 A Bright Future for Esco Lifesciences
As Esco Lifesciences looks to the future, the success of its inaugural Commercial Excellence Workshop demonstrates the company's dedication to nurturing talent, sharing knowledge, and continually improving its operations. By harnessing the collective expertise of its global team, Esco Lifesciences is poised for even greater achievements in the life sciences industry.
The Commercial Excellence Workshop served as a testament to the company's commitment to excellence and innovation, ensuring that Esco Lifesciences remains at the forefront of scientific and technological advancements, ultimately benefiting the global community through its cutting-edge products, solutions, and services. Join us in shaping the future of scientific advancement and make a lasting impact on the global community. Together, we can pave the way for a safer and healthier world.
Contact Us:
Esco Micro Pte. Ltd.
19 Changi South Street 1, Singapore 486779
+65 65420833
mail@escolifesciences.com