REACHING EAST AND WEST: ISPE, Singapore and Vaccine Congress, Netherlands
---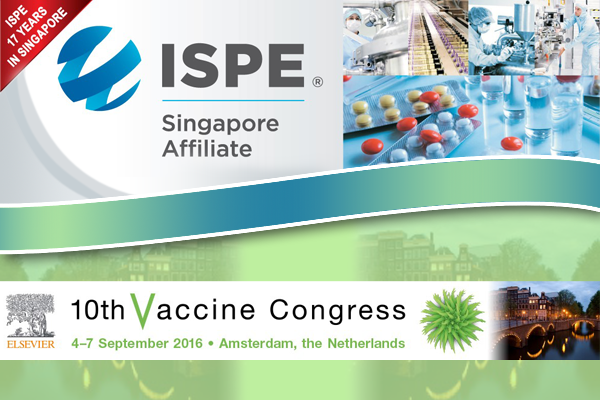 The 2016 International Society of Pharmaceutical (ISPE) conference held at the Suntec Convention and Exhibition Center in Singapore has concluded last August 26 with more than 100 local and international companies participating in the event. This year's annual conference revolved around the theme of "Continuous Process Improvement" which attracted pharma and bio manufacturing companies and individuals. Among the companies present, Esco Healthcare not only participated but was also a standout as we showcased our products with guns blazing.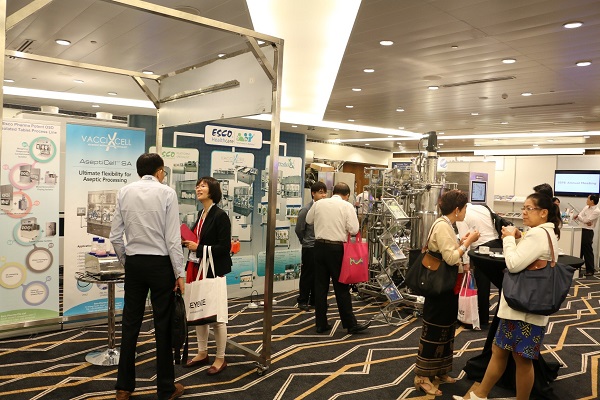 VacciXcell, being a division under Esco Healthcare, participated by displaying our 100L StirCradleTM Pro. The StirCradleTM Pro is a pilot/production scale stirred tank bioreactor for suspension culture but can also double up as a fermenter. This unit is a fully stainless steel system with an automated 5-step cycle sterilization-in-place (SIP) feature for both media and vessel. VacciXcell offers stirred tank bioreactors in various sizes – from 5L to 1,000L – along with customized sizes (as per customer request).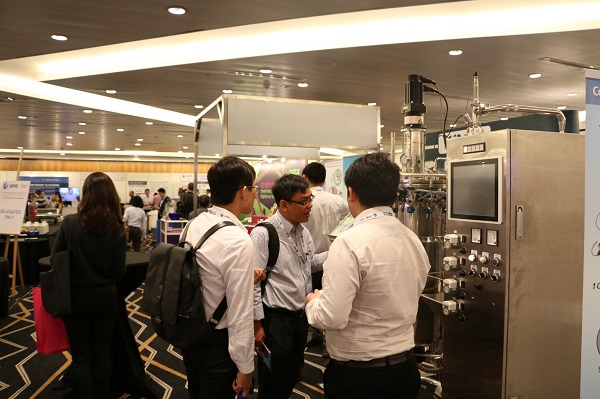 With its sheer size and presence, the StirCradleTM Pro received a lot of attention and inquiry from various sectors including food & beverage, universities, biopharma and pharmaceutical industries.
To learn more about our StirCradleTM Pro, click here.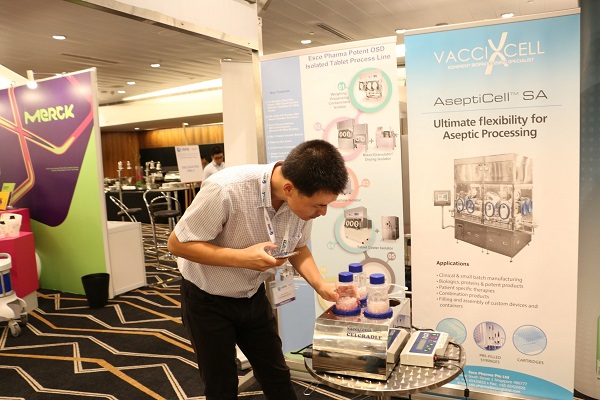 Also displayed was the CelCradleTM tidemotion bioreactor system for adherent cell culture. The proprietary tidemotion technology was displayed in full view for all guests to see. Using tidemotion, cells are alternately exposed to oxygen and nutrients with almost no shear stress. This technology, combined with VacciXcell's BioNOCII macrocarrier, allows a yield of up to 5 Billion cells per 500ml bottle!
To learn more about CelCradleTM, click here.

With one successful exhibit done and accounted for, we decided to keep turning up the heat. VacciXcell also participated in the 10th Vaccine Congress held at the NH Grand Hotel Krasnapolsky, Amsterdam which concluded last September 7, 2016. Organized by the premier vaccine science journal Vaccine, leading experts all over the world participated to share the latest cutting-edge discoveries in the field. Conference topics included human vaccines, veterinary vaccines, vaccine safety, clinical studies and field trials, vectors, adjuvants and drug delivery, production and manufacturing, immunology and animal models, virus and VLP bioprocessing, and regulatory and legislation subjects.
VacciXcell proudly displayed our 2L TideCell® bioreactor for high density adherent cell culture. The TideCell® uses the proprietary tidemotion techonology, a similar technological concept to roller bottles but without all its disadvantages.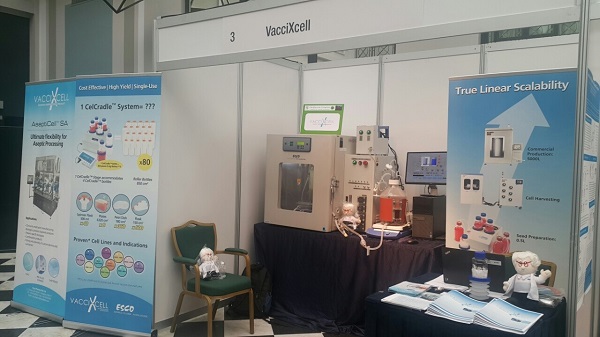 VacciXcell, being adherent bioprocessing specialists, has vaccine as one of the main applications of our proprietary tidemotion technology. The tidemotion technology is very similar to the concept of roller bottles but unlike traditional roller bottles, tidemotion bioreactors can easily scale up without the needing to scale out. It also has advantage over stirred tank culture using microcarrier as the very gentle tidemotion has little to no shear stress. Also, unlike other packed bed bioreactors, tidemotion bioreactors do not experience oxygenation gradient issues when scaling up. All of these factors contribute to the overall performance of the tidemotion bioreactor system, making it the perfect bioreactor for vaccine production.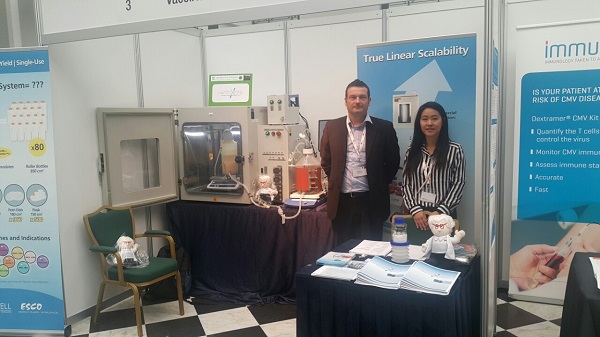 For more information about TideCell®, click here.
Upcoming Events
VacciXcell will also be exhibiting at the following shows:
| | | | |
| --- | --- | --- | --- |
| Show | Booth | Date | Venue |
| ISCT North America Regional Meeting 2016 | 214 | 30 September – 2 October | The Peabody Memphis, Tennessee, USA |
| BioProcess International Conference and Exposition | 548 | 4 – 7 October | Boston Convention and Exhibition Center, Boston, Massachussets, USA |
| World Vaccine Congress Europe | 11 | 10-12 October | Fairmont Rey Juan Carlos, Barcelona, Spain |
| 2016 AAVLD / USAHA Annual Meeting | | 13-19 October | Sheraton Hotel Greensboro, North Carolina, USA |