TaPestle Rx organizes a fruitful seminar in the Land Down Under
---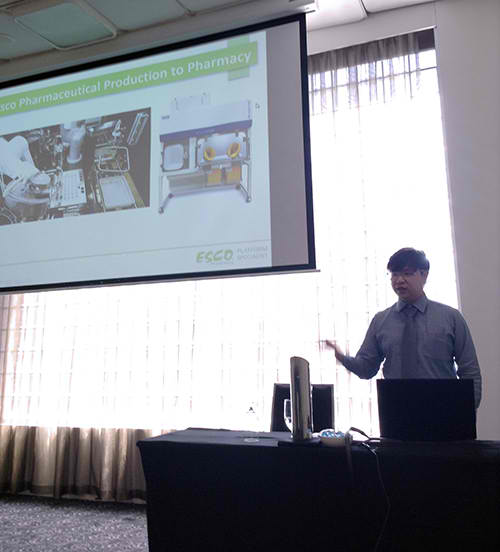 TaPestle Rx successfully conducted another seminar on Innovative Technology in Pharmacy Compounding in partnership with Fisher Biotec Australia, Esco's distributor in the region, last November 29, 2016, held at Pullman Melbourne Albert Park Hotel.
Ariana Anne Baluyot, RPh Product Specialist of TaPestle Rx served as the speaker, covering the topics regarding the Brutal facts in pharmacy compounding, which led to the implementation of International Standards, and focused on the importance of Engineering Controls including Safe Handling of Hazardous Drugs.
The event was graced by Esco Healthcare's Global President, Mr. XiangLiang Lin. He introduced Esco, being a global leader in the manufacture of laboratory, medical and pharmaceutical equipment, and lectured on the differentiation of international standards in pharmacy compounding and how it can affect current practices.
Participants from different fields of pharmacy expressed their intent to learn more about the evolving compounding standards.
Cheers to Mr. Grant Kentell, Esco Business Manager, of Fisher Biotec for organizing the assembly. To the attendees, thank you very much for spending your time with us.