The Lab Cycle: Esco Scientific Quarterly Newsletter - Issue 9, Apr – Jun 2022 
---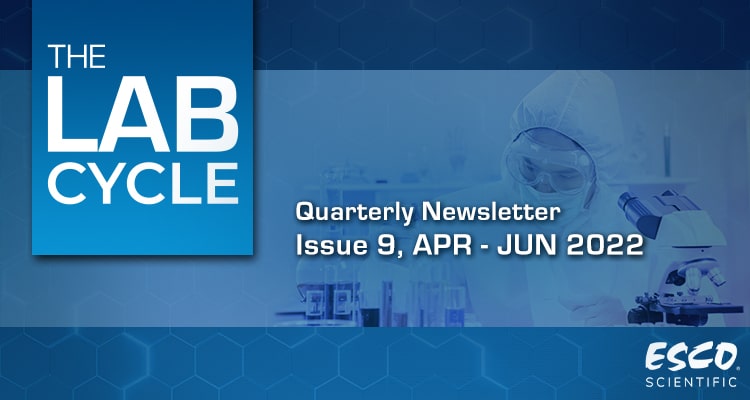 Esco Scientific's The Lab Cycle Newsletter Issue 9 is NOW HERE!
Safety is of the utmost importance in laboratory research and experiments. The latest issue highlights the various solutions and services Esco Lifesciences offers that will aid in keeping a safe and controlled work environment. From animal research to microbiology research, discover how these are conducted while keeping personnel protected from hazards. Don't miss your chance to read the new comic starring Dr. Einesco, which also includes a hidden challenge.
Download for FREE now!