End-user Seminars and Training Services in Thailand
---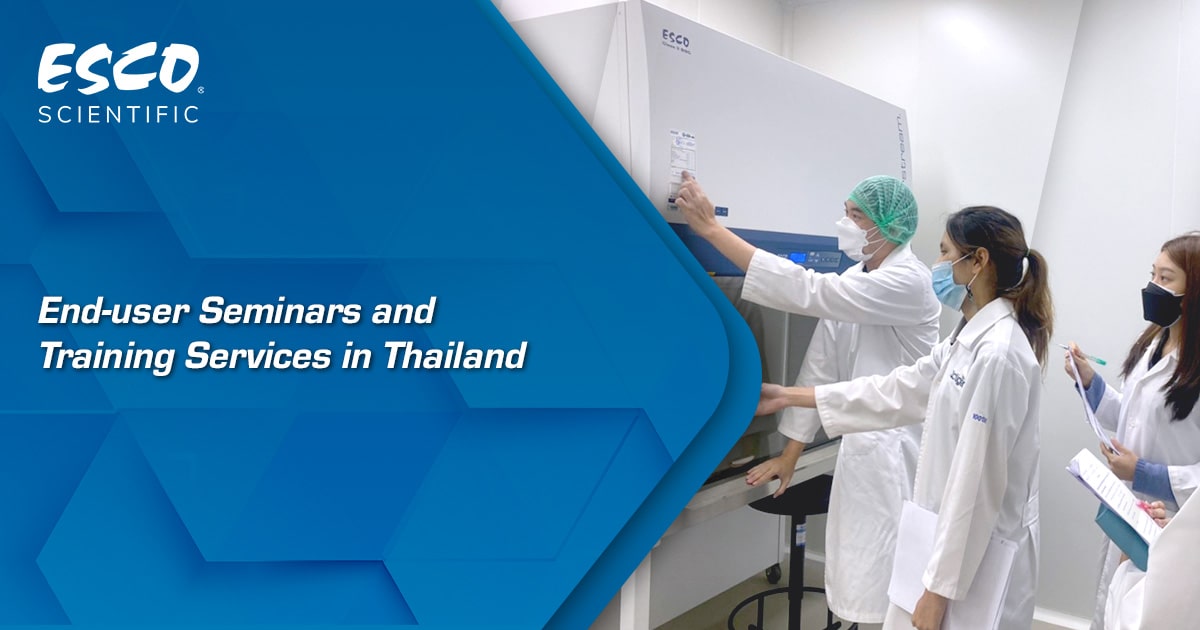 Microbiology laboratories use advanced technologies when conducting research and experiments. The operators of these technologies should undergo proper equipment training to ensure safety and minimize the risk of exposure to the hazards. As an advocate for safe lab work practices, Esco Lifesciences conducted free end-user and training services at two institutions in Thailand.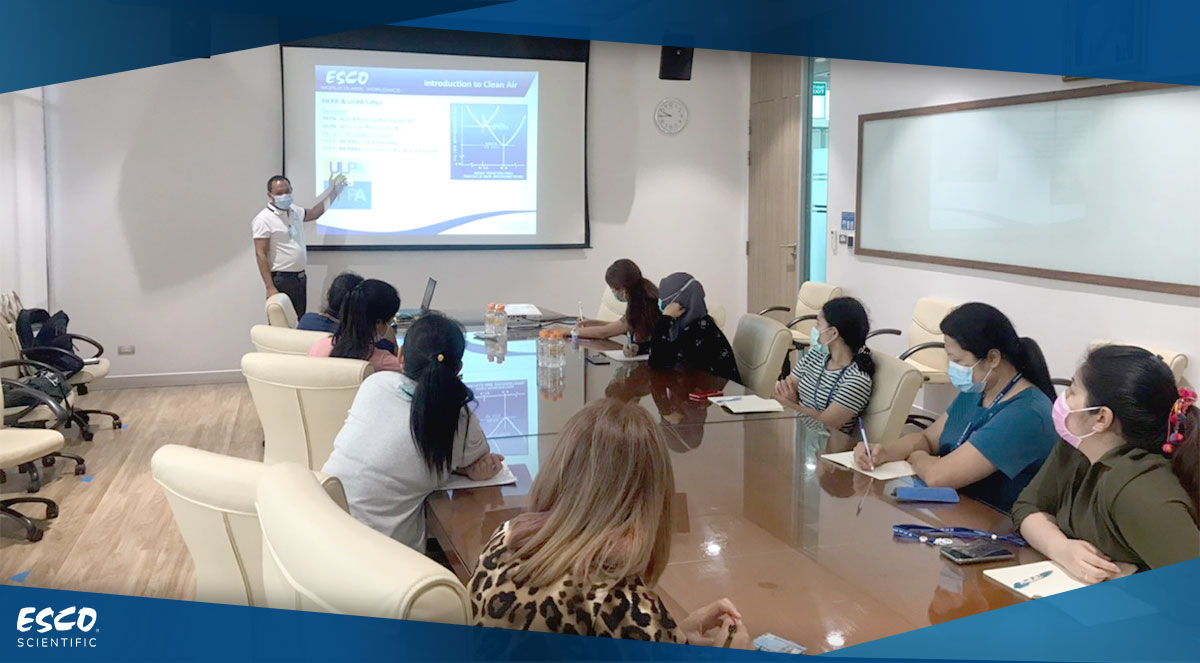 Biosafety Awareness Seminar at Charoen Pokphand Foods PCL
Charoen Pokphand Foods PCL is a fully-integrated agro-industrial business in Nong Chock, Bangkok and sells its food products in more than 70,000 branches of 7-Eleven in Thailand. Covering such broad distribution, it is important to assure the safety and maintain the quality of their products, hence, they recently had their biosafety cabinets and laminar flow cabinets calibrated. The staff also received training on how to safely work with various airflow equipment.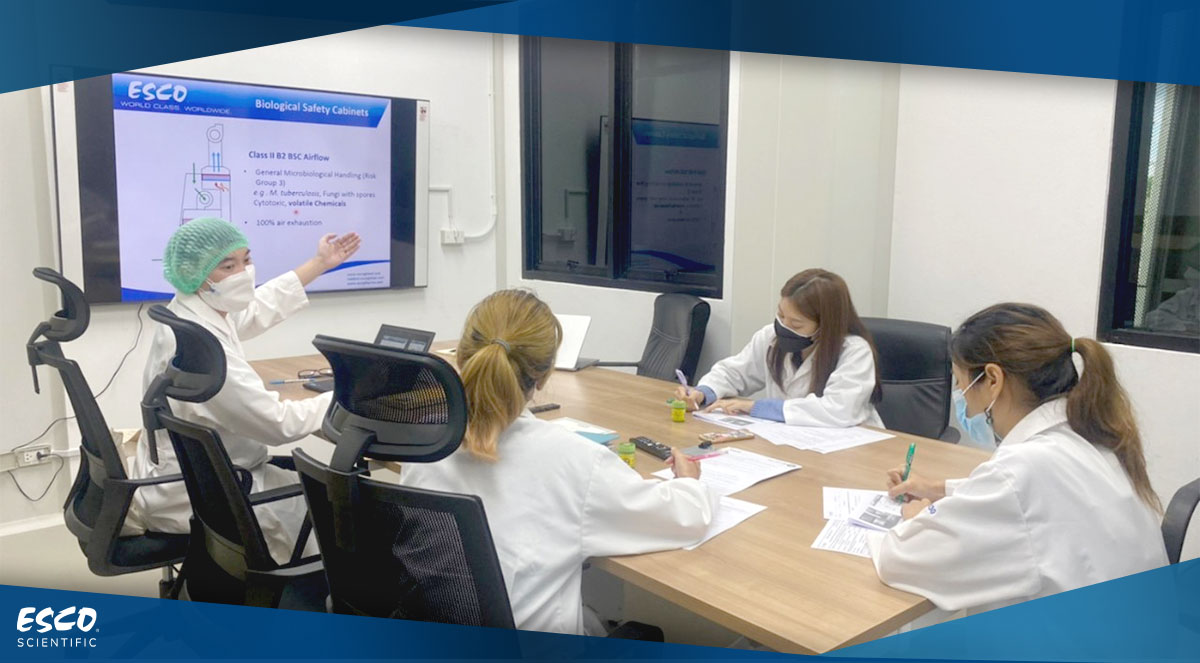 Biosafety Awareness Seminar at Actigen Company Limited
Actigen Company Limited uses the latest facilities and technologies at their newly established pharmaceutical plant in Samut Sakhon. They acquired one unit of Esco Airstream® Gen 3 Class II Biological Safety Cabinet for infection testing and medicine analysis and one Airstream® Gen 3 Vertical Laminar Flow Cabinet for media preparation. The laboratory staff of Actigen Co. Ltd. also received training on how to utilize their new equipment correctly and safely.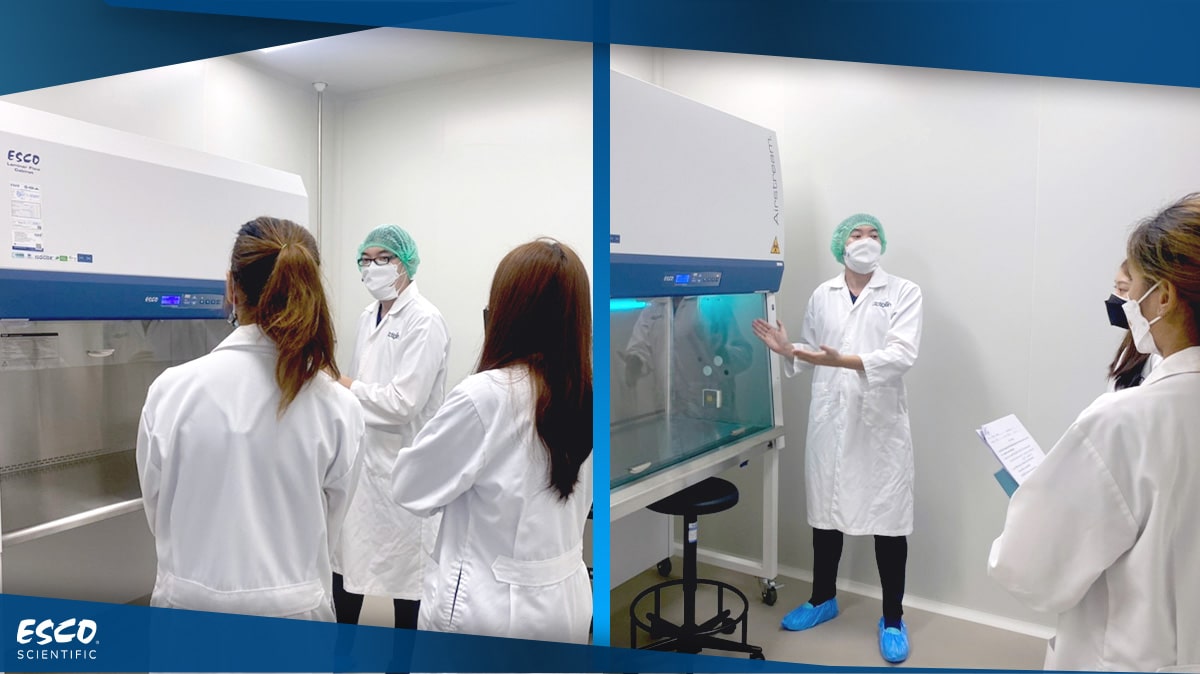 Newly installed laminar flow cabinet (left) and biosafety cabinet (right) at Actigen Company Limited
Lab personnel are regularly exposed to biological, chemical, and physical hazards in the laboratory. Proper knowledge of lab practices cuts the likelihood of these risks from happening. Esco Lifesciences offers FREE end-user seminars and training services open to laboratory professionals around the world.
Contact our Thailand office here:
8/3 Soi Rimthangduan 2, Sukhumvit Road,
Bangchak, Phrakanong, Bangkok 10260
02-082-2029
csts.th.sales1@escolifesciences.com