Esco Airstream® Laminar Flow Cabinets at Tissue Culture Laboratory of PT Riau Andalan Pulp and Paper (RAPP), Indonesia
---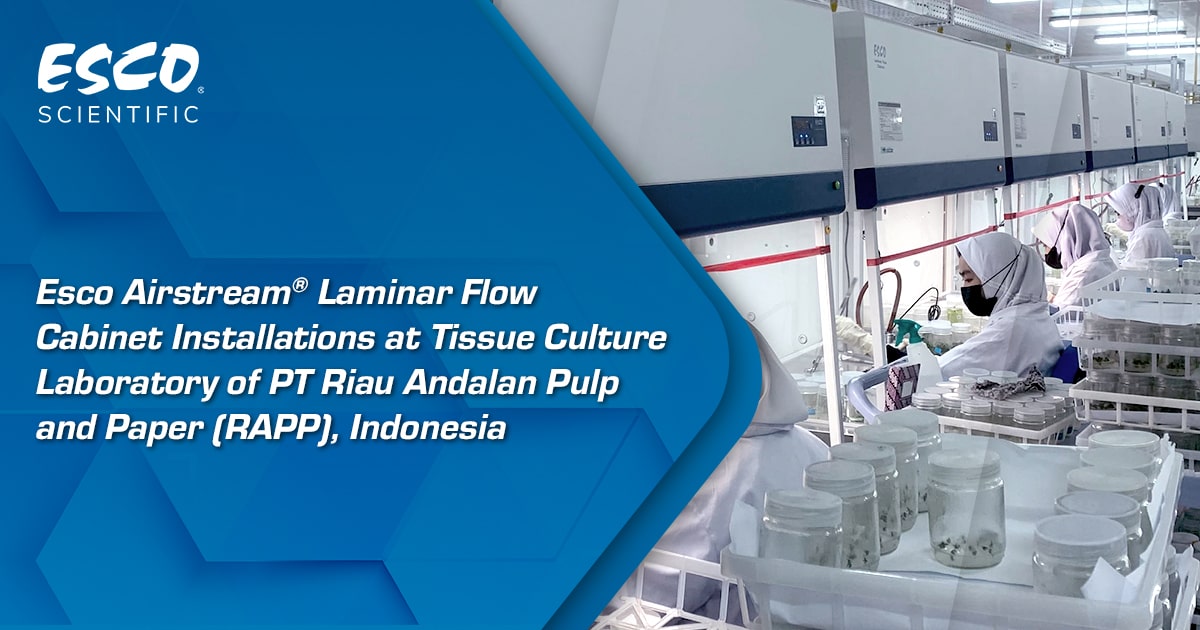 PT Riau Andalan Pulp and Paper (RAPP) is a subsidiary of Asia Pacific Resources International Limited (APRIL) Group in Pelalawan Regency of Riau Province, Indonesia. APRIL began its plantation development in Riau Province, Sumatra and mill construction in Pelalawan Kerinci in 1993. They are known as one of the largest, most technologically advanced, and most efficient makers of pulp and paper products globally. As a member of a resource-based industrial group—Royal Golden Eagle (RGE) Group, APRIL believes that principles of Sustainable Forest Management (SFM) are a vital part of the solution to forge stable economic growth and long-term social benefits.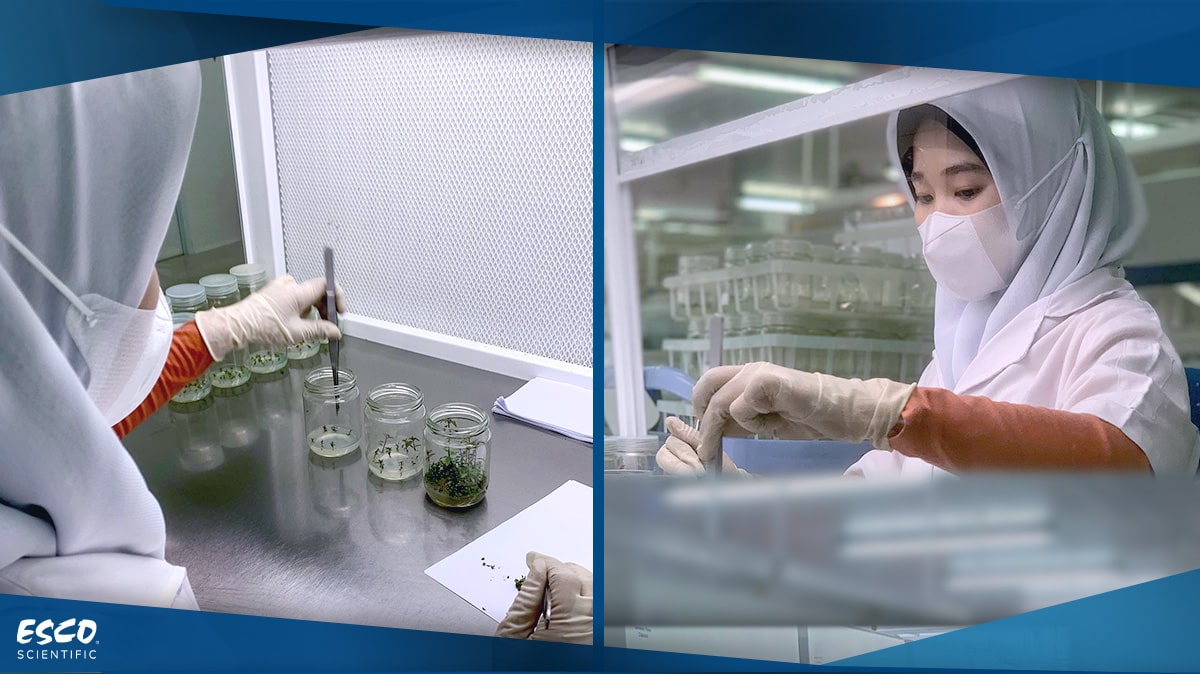 Laboratory Personnel at PT RAPP using Esco Airstream® Laminar Flow Cabinet
APRIL employs a centralized research and development (R&D) facility composing three laboratories responsible for forestry research and central nursery management. The R&D unit's core focus is on enhancing tree growth and productivity to reach higher-yielding plantation forests from the same land area. The company continues to invest laboriously in soil management research to find the upright characteristics that enable optimum seedling survival across various field conditions. In 2006, PT RAPP was certified for Sustainable Plantation Forest Management (SPFM) under the Indonesian Ecolabel Institute's (LEI) standards.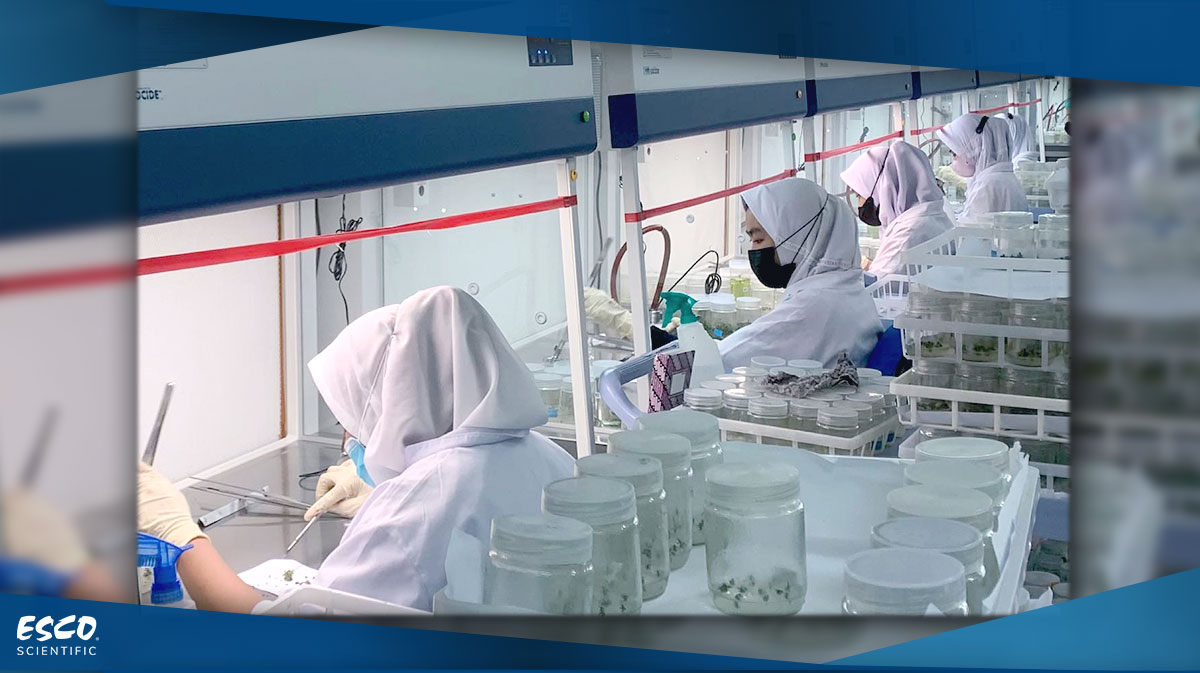 Esco Airstream® Laminar Flow Cabinets at the Tissue Culture Laboratory of PT RAPP, Indonesia
Amidst the COVID-19 pandemic, APRIL Group remains strong and dedicated to creating an entirely plantation-grown wood supply. Esco Lifesciences is honored to have been chosen as the trusted provider of Airstream® Laminar Flow Cabinets for PT RAPP Tissue Culture Laboratory since 2007. Esco's laminar flow cabinet provides long-term reliability and ultimate user comfort making it ideal for plant tissue culture, culture media preparation, and other non-hazardous applications that need a sterile environment.
Esco was and will continue to be at the top in providing first-rate products and services for its customers.
PT Esco Utama
Taman Tekno BSD Blok H8 No.1
BSD Sektor XI, Serpong, Tangerang Selatan 15314
(021) 30446565
(021) 30446566
(021) 30446567
eucs2@escolifesciences.com