Esco Lifesciences Launches New Website!
---
In the past year, the company shifted from Esco Group of Companies to Esco Lifesciences Group with a new tagline, "Improving Lives through Science." The transformation of the company name and brand signifies Esco's vigor in keeping up, responsive, and adaptive with the fast-changing world while keeping focused on its mission to deliver enabling technologies and provide service all over the world.
This 2021, Esco Lifesciences launches its new website with a simple and intuitive user interface—www.escolifesciences.com. The website's new look and exciting features showcase the company's commitment to offer innovative solutions from equipment production to technological advances.
Here are some of the new features users may enjoy: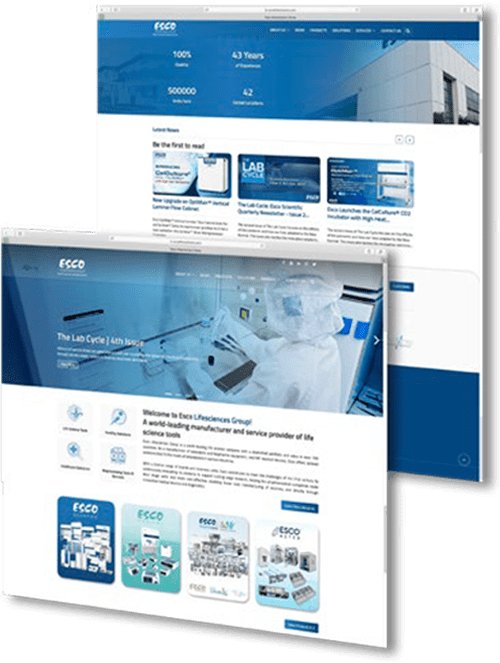 Explore the new website and access all these features on your desktop or mobile devices. With Esco Lifesciences, it only gets better.