Esco Lifesciences Thailand Gives Back to the Community!
---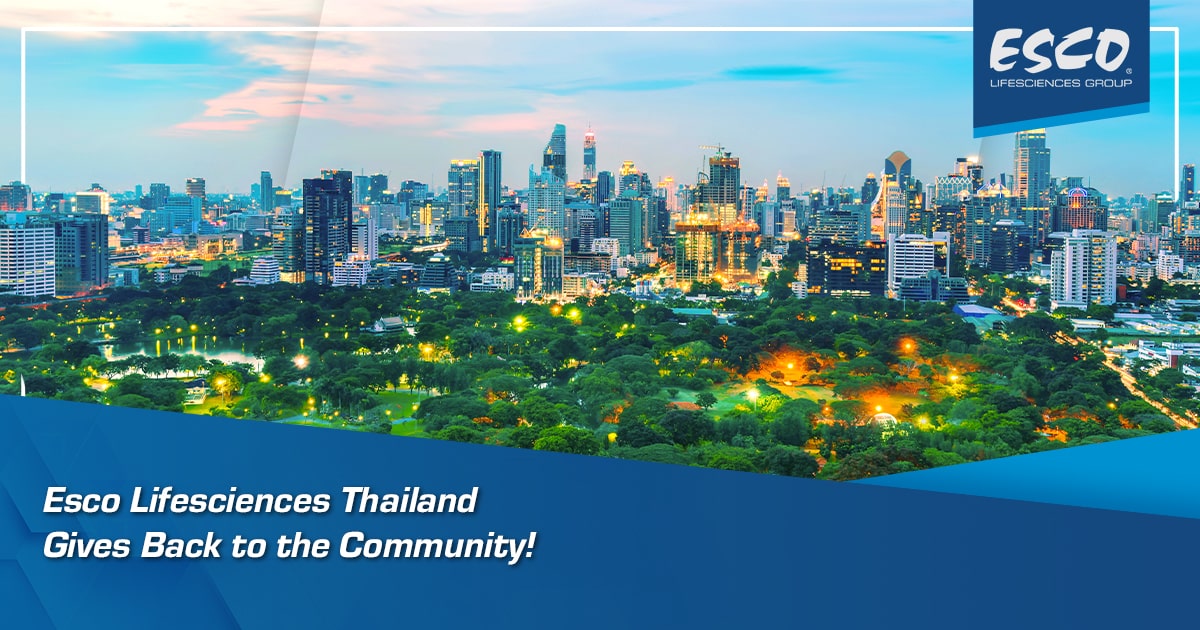 From providing high-quality equipment and world-class services, Esco Lifesciences takes it further with its giving-back project. Esco Lifesciences Thailand has donated equipment to its chosen institutions.
Last February, the Department of Biochemistry, Faculty of Science, at Chulalongkorn University was the chosen recipient of an Isotherm® Forced Convection Incubator (IFA) and an Isotherm® Refrigerated Incubator (IFC). The equipment will be used by students and faculty to conduct research in various fields, including biology, chemistry, and environmental science.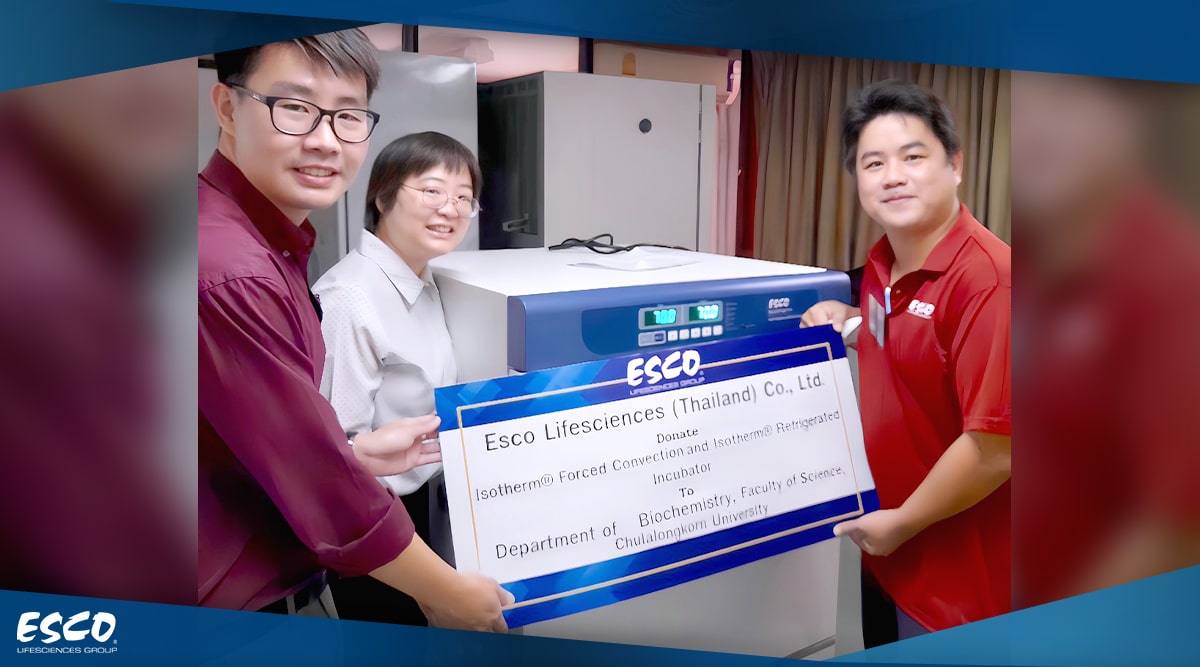 The Isotherm® Forced Convection and Isotherm® Refrigerated Incubator are designed to provide consistent temperature and humidity control for optimal conditions for cell and tissue culture, plant growth, and microbiological incubation. With its advanced features, this equipment is an essential tool for research in life sciences and other related fields.
Another donation was made last March to Sakon Nakhon Hospital. An Ascent™ Opti Ductless Fume Hood was delivered to provide operator protection from harmful fumes and gases during laboratory work. This cabinet is a powerful, safe, and energy-efficient solution that eliminates the risk of exposure to hazardous materials, making it an essential tool for laboratory professionals.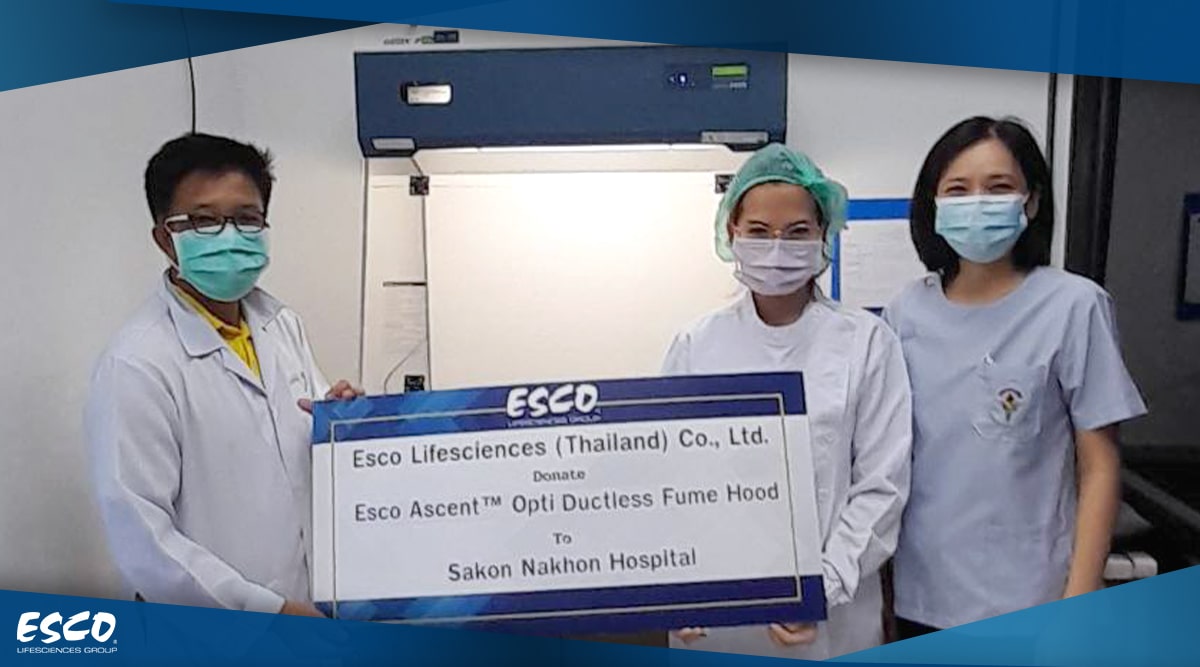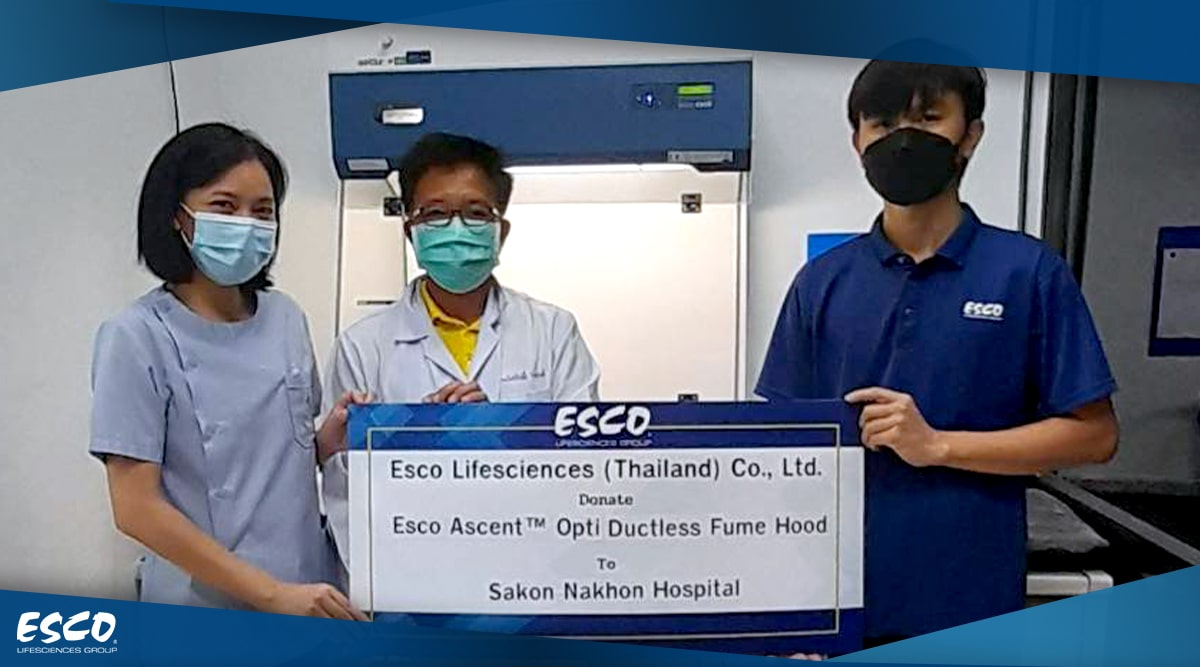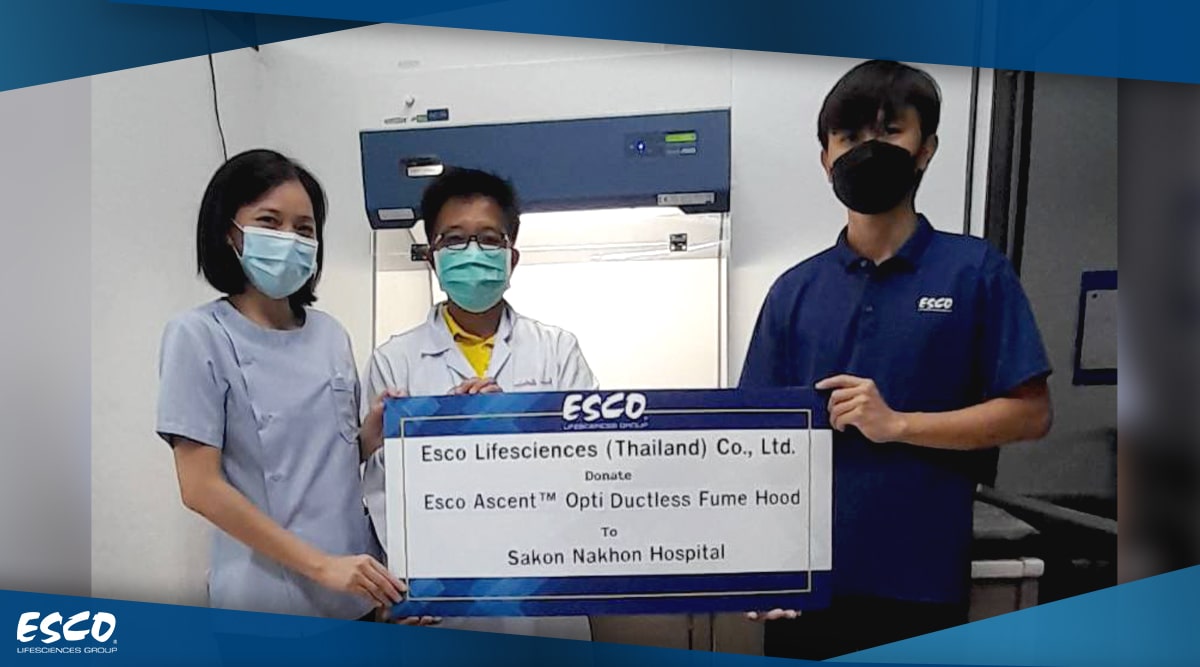 We are proud to support our community's academic and healthcare institutions with the latest cutting-edge technologies to help them advance their research and provide the best care for patients. Our commitment to social responsibility is an essential part of our mission, and we will continue to support our community in any way we can.
Contact us and learn more about our products and services!
Esco Lifesciences (Thailand) Co.,Ltd.
8/3 Soi Rimthangduan 2, Sukhumvit Road,
Bangchak, Phrakanong, Bangkok 10260
02-082-2029
csts.th.sales1@escolifesciences.com