Esco Lifesciences Unveils Labculture® G4:
The Future of Biosafety and Technology
---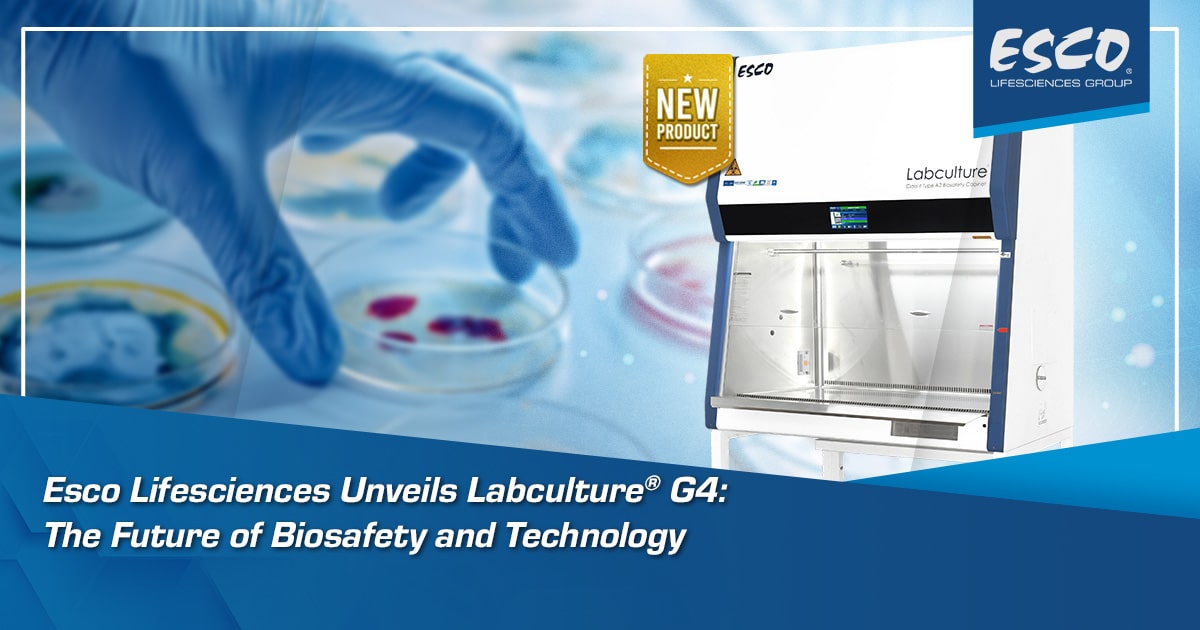 Innovation and excellence in biosafety cabinet technology reach new heights with the introduction of the Labculture® G4 Class II Type A2 Biological Safety Cabinet (LA2 G4). An NSF - Certified BSC, designed to provide a superior level of containment and ensure user and product protection, this cutting-edge biosafety cabinet sets a new standard in safety and efficiency.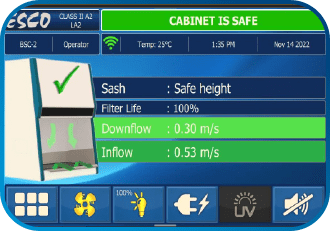 The new Labculture® G4 Biosafety Cabinet is equipped with the state-of-the-art 7" Centurion Touchscreen controller. This intuitive controller offers a user-friendly interface, allowing easy access to various cabinet functions and settings. One notable feature is the inclusion of a 3D BSC diagram, providing comprehensive safety information and virtual visibility of the cabinet's alarms. The diagram allows for easy comprehension and clear instructions on proper intervention in case of any alarm activation.
To further aid users, the controller is centered and angled downward, ensuring easy reach and optimal viewing angles. This design choice enhances user interaction and minimizes any potential errors or delays in responding to alarms effectively.
Additionally, the controller offers a selectable Quickstart mode for fast operation. This feature allows users to initiate and set up the cabinet quickly, streamlining workflow and saving valuable time in critical laboratory processes.
The LA2 G4 incorporates modern connectivity options to enhance functionality and convenience for users. With the inclusion of a USB port, accessing the cabinet's data log becomes effortless, allowing users to review and analyze vital information conveniently. Furthermore, the cabinet offers BMS connectivity, enabling seamless integration with Building Management Systems for centralized monitoring and control. In addition, the newly integrated Remote Modbus feature allows users to securely access the biosafety cabinet from external devices, providing greater flexibility and remote-control capabilities. This feature ensures that users can conveniently monitor and manage the cabinet's operations from anywhere, enhancing productivity and convenience in the laboratory setting.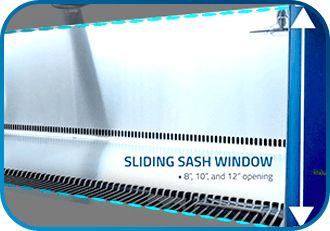 Another standout feature of the Labculture® G4 Biosafety Cabinet is that it comes in three sash height options: 8", 10", and 12" inches. These options provide flexibility to meet various specific laboratory requirements. The standby height feature enables quick activation of standby mode, ensuring energy conservation during periods of inactivity.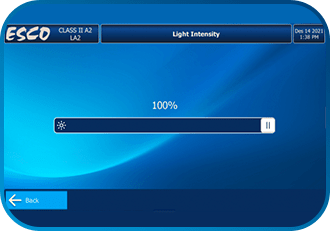 The LA2 G4 is designed specifically to offer excellent visibility during delicate procedures. It features a well-illuminated work zone powered by dimmable LED lights, ensuring optimal lighting conditions.
Furthermore, the LA2 G4 Biosafety Cabinet incorporates the latest advancements in ECM motor technology which eliminates instabilities in cabinet airflow caused by fluctuations in the building power supply. This feature ensures a stable and consistent airflow throughout the cabinet, optimizing containment and protecting valuable samples and personnel.
With all the new specifications, the cabinet maintains its environmental friendliness with its energy-efficient components, which allow a low power consumption of 205 watts (4ft BSC). This not only reduces the laboratory's environmental footprint but also leads to significant cost savings in the long run.
For ergonomic purposes, the cabinet also features raised, durable stainless-steel armrests and a large, recessed spill-containing work tray, that promote comfortable and efficient work practices. This model still makes use of an advanced ULPA filtration system that is ten times more efficient in maintaining air cleanliness compared to traditional systems. This enhanced filtration ensures that the cabinet provides an ISO Class 3 work zone, guaranteeing a sterile environment for your critical work.
The Labculture® G4 BSC also has an upgraded support stand design that features a combination of levelling feet and caster wheels which is adjustable from 28.0" to 36.0" with 2" increments.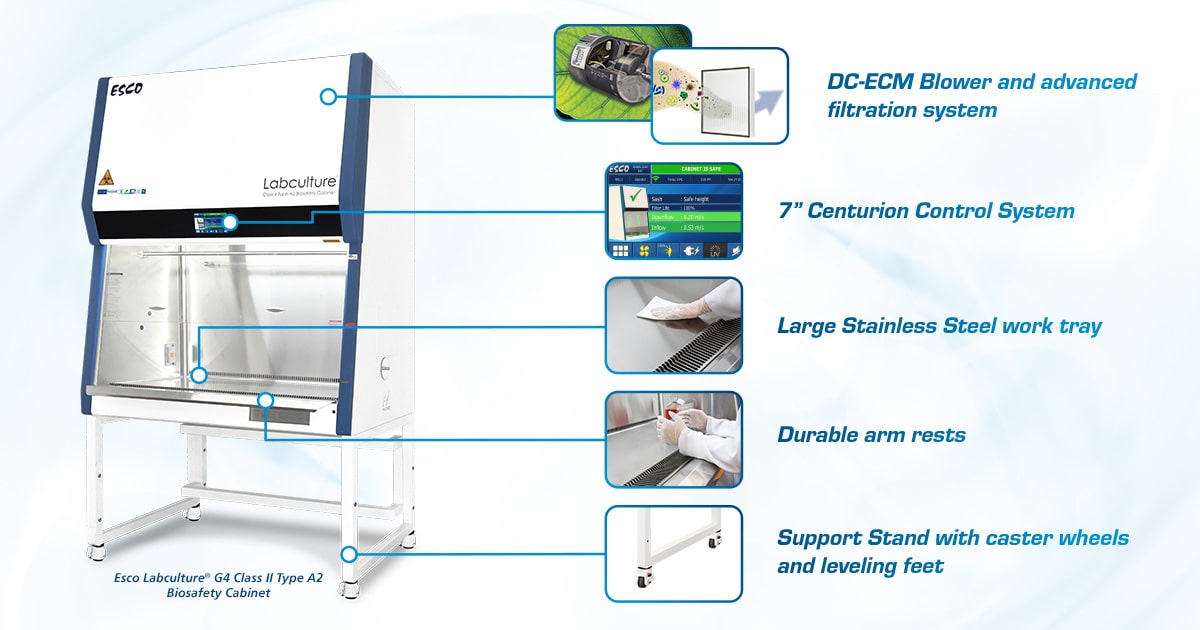 The Labculture® G4 Class II Type A2 Biosafety Cabinet represents a significant advancement in biosafety technology. Its unparalleled safety features, energy-saving capabilities, and ergonomic design make it the ideal choice for laboratories striving to maintain the highest standards of safety and productivity. With the Labculture® G4, researchers and technicians can focus on their vital work, confident in the knowledge that they are working in an environment that prioritizes their well-being and the integrity of their experiments.
For more information about the Labculture® G4 Biosafety Cabinet, please watch the video below:
Esco Lifesciences is a leading provider of innovative laboratory solutions, committed to delivering cutting-edge products that enhance safety, efficiency, and reliability. With a strong focus on research and development, Esco continually strives to introduce groundbreaking technologies that address the evolving needs of modern laboratories worldwide.
Contact us for more information!
Read more: Airflow Cabinet Selection Guide, What are biosafety cabinets?, BSC Services