How Loud is Your Laboratory?
---
According to Occupational Safety and Health Administration (OSHA), millions of workers are exposed to dangerous levels of noise in their workplaces, including laboratories. It can cause significant health and inherent hazards to lab personnel.

NEGATIVE EFFECTS OF NOISE ON LABORATORY WORKERS
Hearing loss
Tinnitus (ringing in the ear)
Stress
Anxiety
High blood pressure
Gastrointestinal problems
Chronic fatigue
Inherent hazards due to misunderstood verbal communication
LABORATORY EQUIPMENT PRODUCE NOISE
The operation of large biosafety cabinets, laminar flow cabinets, fume hoods, incubators, refrigerators, and freezers, contribute to these noises. And the key to reducing noise pollution in the lab is to identify and select equipment that generates less noise.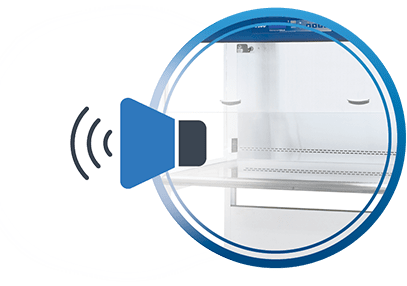 Esco Airstream® Gen 3 Vertical Laminar Flow Cabinet has the lowest noise emission among competitors with only 52.4 dBA. It is equipped with the latest generation DC-ECM blower, designed to provide a serene work environment that reduces user fatigue and improves work concentration.

Figure 1. Noise level comparison between Esco Lifesciences and laminar flow cabinet competitors.
DC ECM Blower
Noise level of 52.4 dBA
Power consumption of 155 watts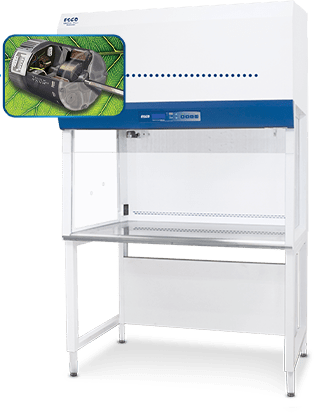 LVG-4AG-F_
Achieve peace of mind and utmost safety
with Esco Airstream® Gen 3 Laminar Flow Cabinet