Guide to Air Filters: HEPA vs. ULPA Filter
---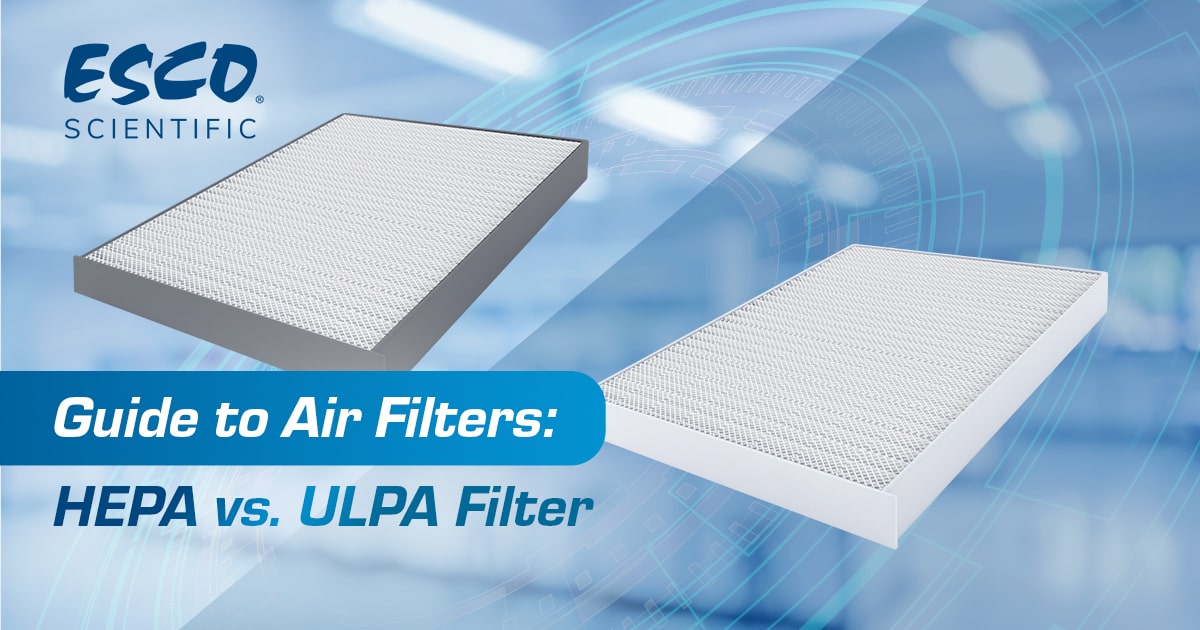 Air filters are essential in any airflow equipment as they filter unwanted air particulates. Both HEPA and ULPA are air filters designed to trap a vast majority of very small particulate contaminants from an air stream. These filters are used in applications requiring very efficient filtering of airborne pathogens which may cause disease and in manufacturing environments that require very clean air. Hence, they are important parts of ventilated enclosures such as biological safety cabinets, laminar flow cabinets, pharmacy isolators, and clean rooms.
HEPA and ULPA filters may be similar in function but have very different performances. Below are some points stating the major differences between the two air filters.
Efficiency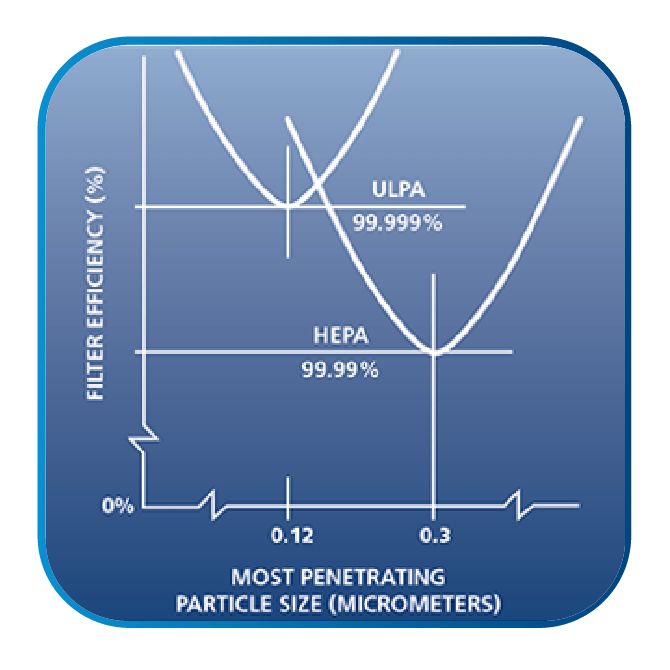 ULPA filters have an efficiency rate of 99.999% vs. 99.99% for HEPA filters. Therefore, ULPA filters provide higher filter efficiency resulting in better operator, product, and environment protection.
Safer Environment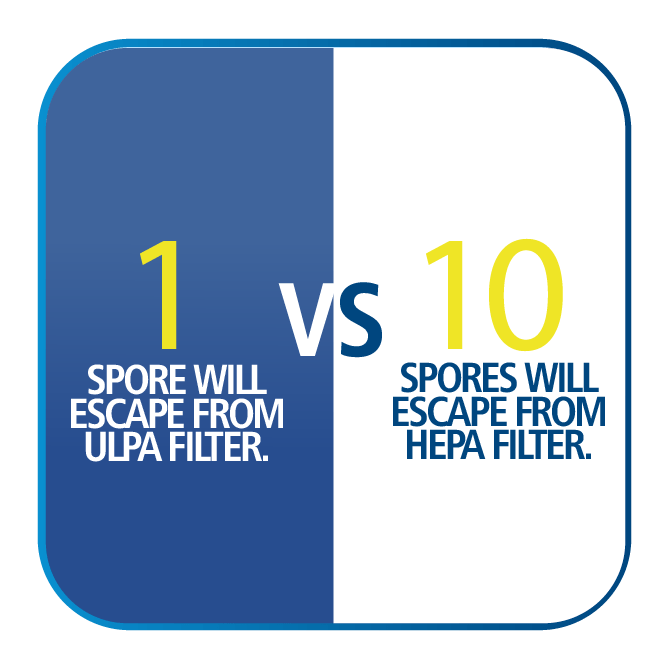 If 1 million spores are released into the work zone, only 1 spore will escape from an ULPA filter while 10 spores will escape from a HEPA filter. This entails a safer environment for the users.
Better ISO Class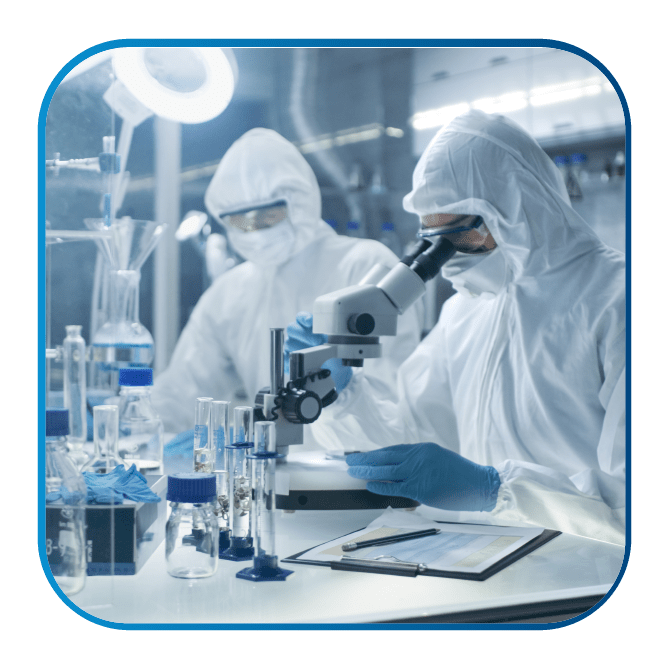 ULPA filters provide an ISO Class 3 work zone vs. ISO Class 5 work zone of HEPA filters. Hence, offering a substantially better product or sample protection.
Longer Filter Life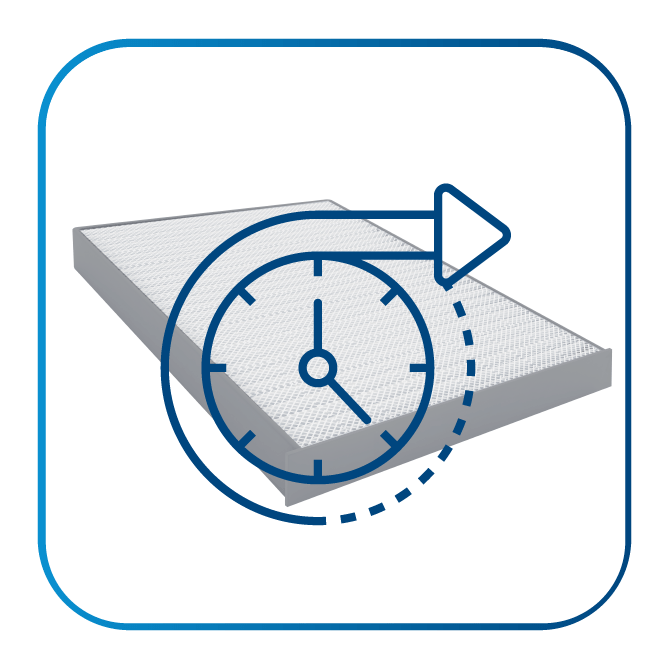 Despite higher pressure drop, Esco Lifesciences uses larger ULPA filter media to achieve longer filter life (typically 8-10 years) similar to HEPA filters used by competitors.
Low Maintenance Cost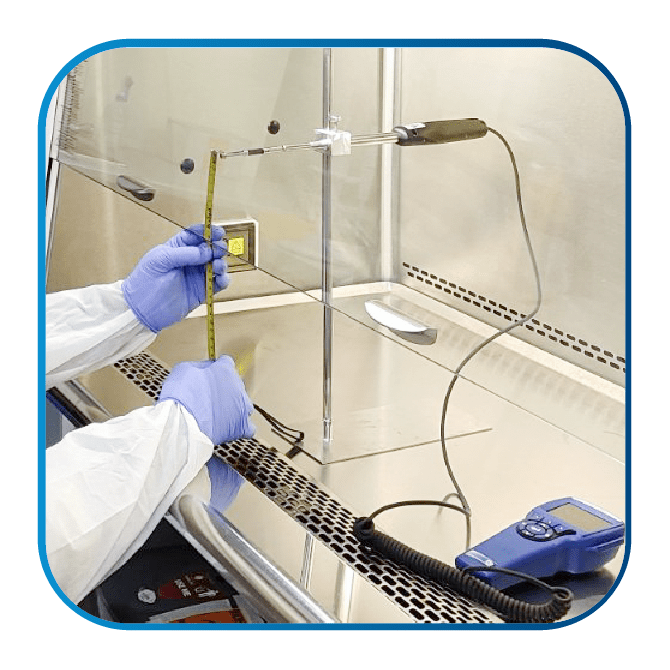 Esco ULPA filter replacement cost is comparable to those in the competitor market. ULPA filters offer the benefits of having a 10x safer laboratory and cleaner work zone.
Higher Savings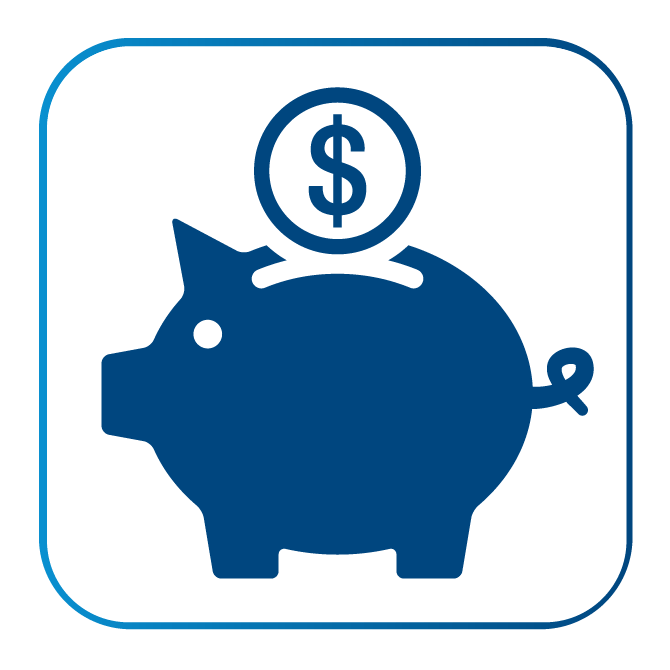 At the same filter life and replacement cost, ULPA filters reduce the chance of operator infection and product contamination. Potentially reducing liability and product failure cost, yielding huge savings for the users.
There is an absolute gain when an ULPA filter is used. Watch the video below to know more: