Safe Use of Biological Safety Cabinet
---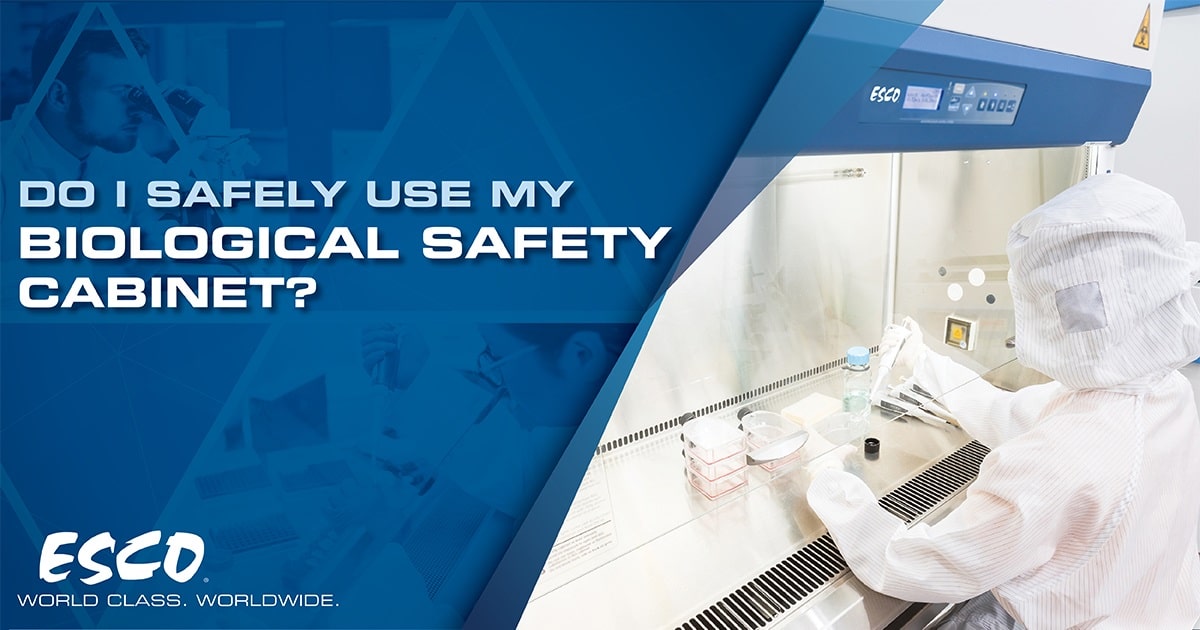 Biological Safety Cabinet is a primary engineering control which provides user protection against biohazards as the inflow air creates airflow barrier preventing accidental release of biohazards from the cabinet's working area and at the same time provides product protection with the airflow barrier inside the work zone created by the downflow air. Hand in hand with this are the proper laboratory practices for optimum safety.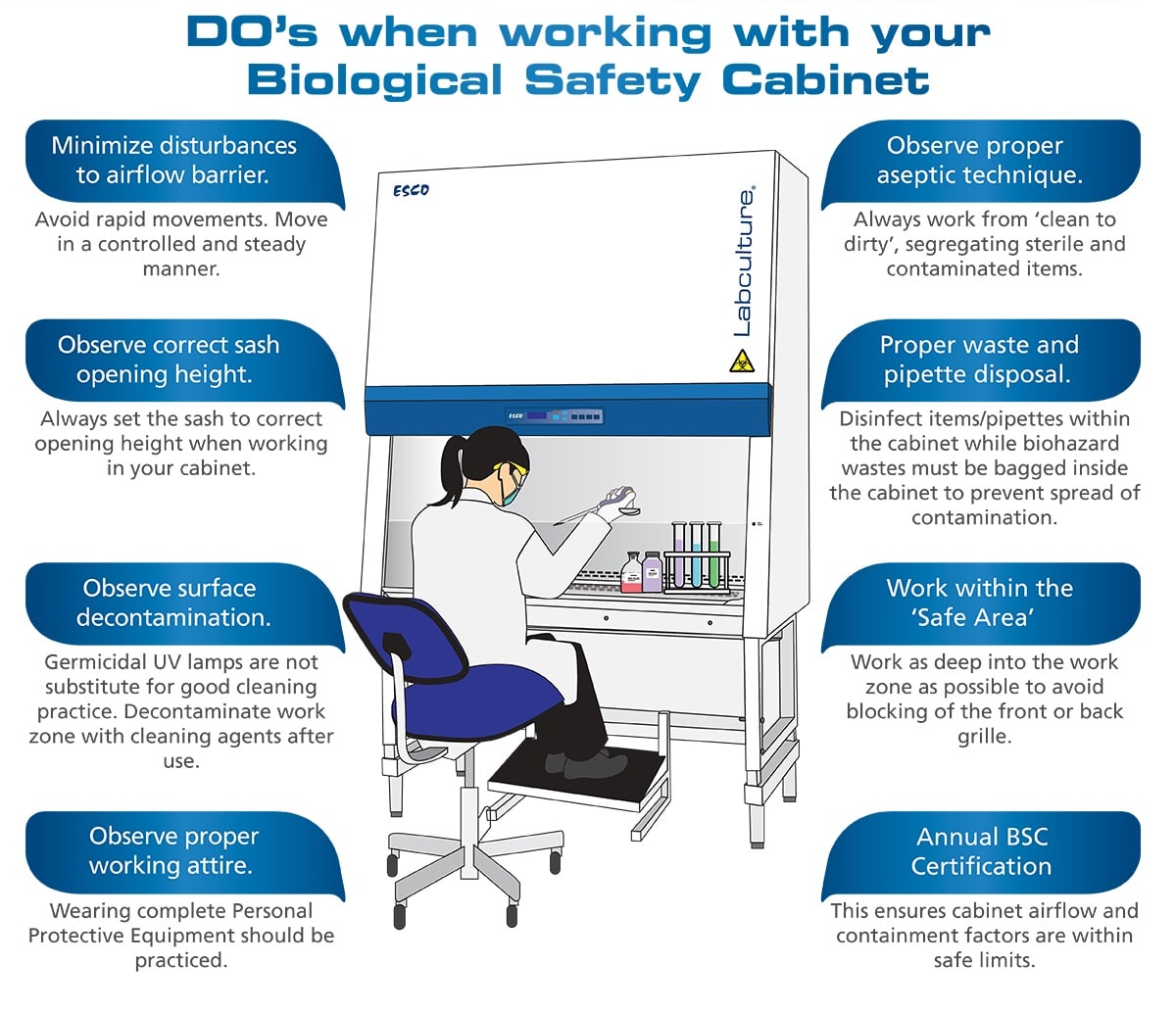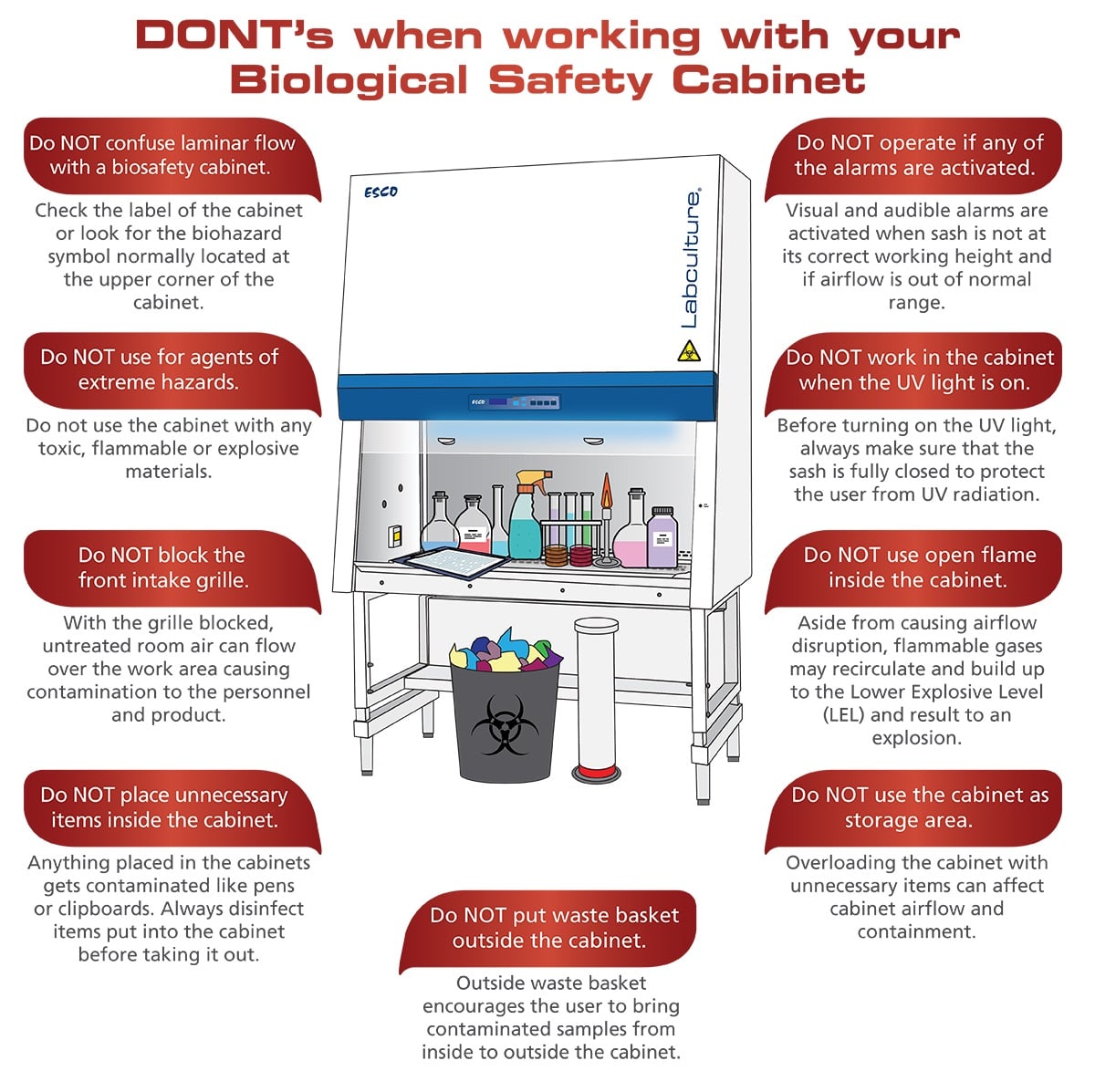 Download safety poster for your biosafety cabinet!
Watch this instructional video on working safely on BSC.
Esco Biological Safety Cabinets
Providing world-class safety, worldwide.