42 Units of Various Esco Equipment Installed at a Quality Control Laboratory in Bangladesh
---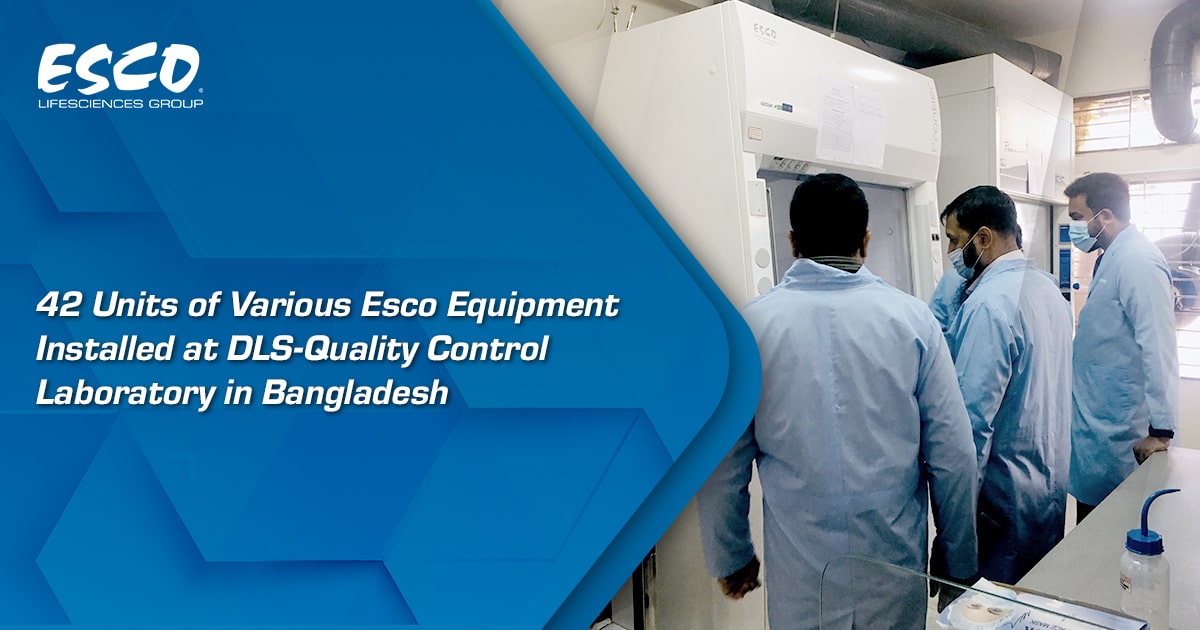 The quality control laboratory for livestock inputs and its food products (QC Lab) is the apex analytical laboratory of the Department of Livestock Services (DLS) under the Ministry of Fisheries and Livestock, Bangladesh. The lab is utilized for analytical and microbial testing of livestock feed, additives, biologics, and its products—contributing to controlling food safety, promoting livestock production, and facilitating export.
The laboratory was established at Savar Upazila in Dhaka district under the "Establishment of Quality Control Laboratory for Livestock Inputs and its Food Products (QC Lab)" project of DLS. Its operation started last 27 August 2020 and was inaugurated by the Honorable Minister of the Ministry of Fisheries and Livestock, S M Rezaul Karim MP, parliament member (MP) of Pirojpur-1, Bangladesh. The laboratory is accredited with ISO 17025:2017 and ISO 9001:2015. The successful installation and documentation of the following 42 Esco units were accomplished last October 2021.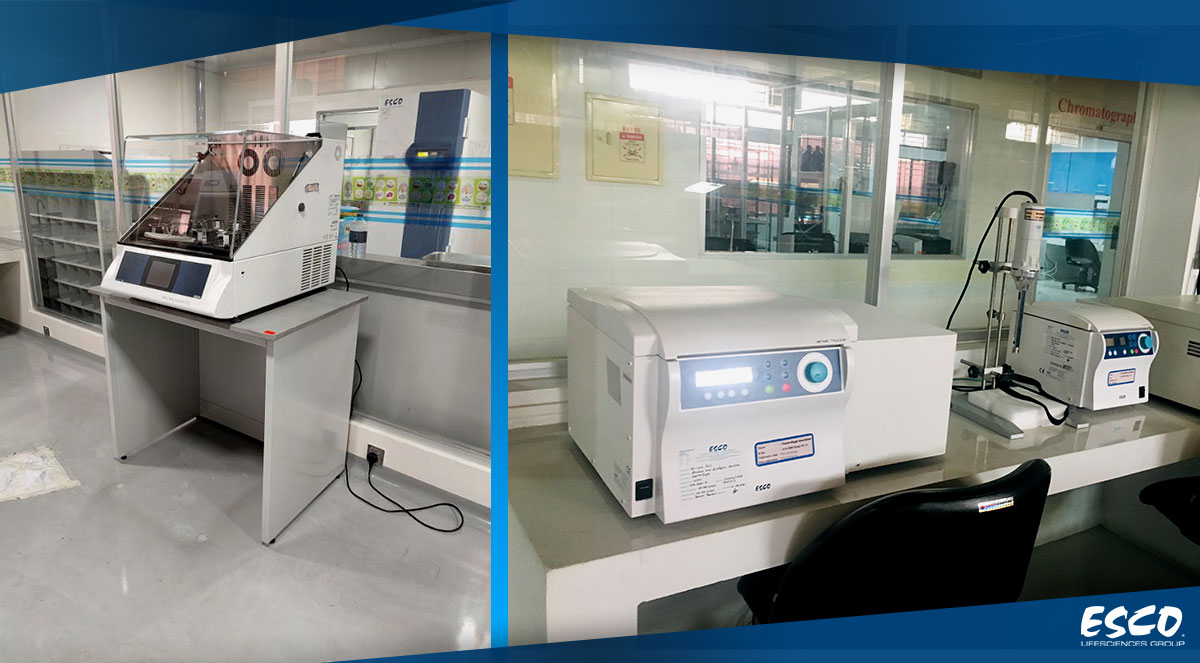 1 unit of OrbiCult™ Incubator Benchtop Shaker - Refrigerated (IBS-R-19-1), 1 unit of OrbiCult™ Incubator Benchtop Shaker - Non-refrigerated (IBS-NR-19-8), 8 units of Isotherm® Forced Convection Lab Incubator (IFA-54-8), 4 units of Versati™ Micro Ventilated Centrifuge (MCV-88-8), 4 units of Versati™ Micro Refrigerated Centrifuge (MCR-88-8), 4 units of Versati™ Tabletop Refrigerated Centrifuge (TCR-1500-8)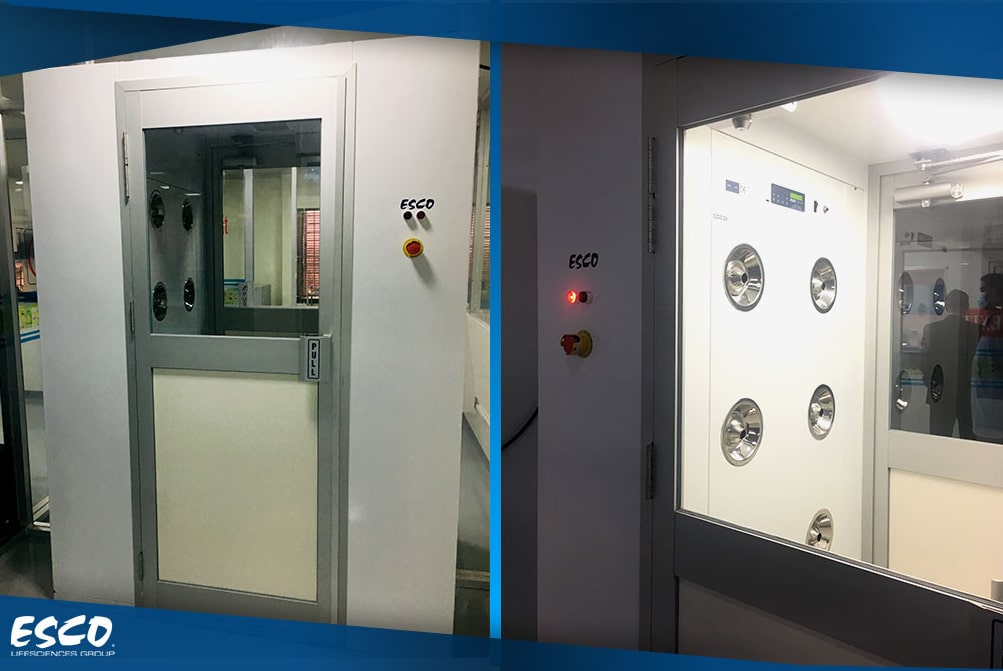 4 units of Cleanroom Air Showers (EAS-1B1), 4 units of Garment Storage Cabinet (04-EGSC)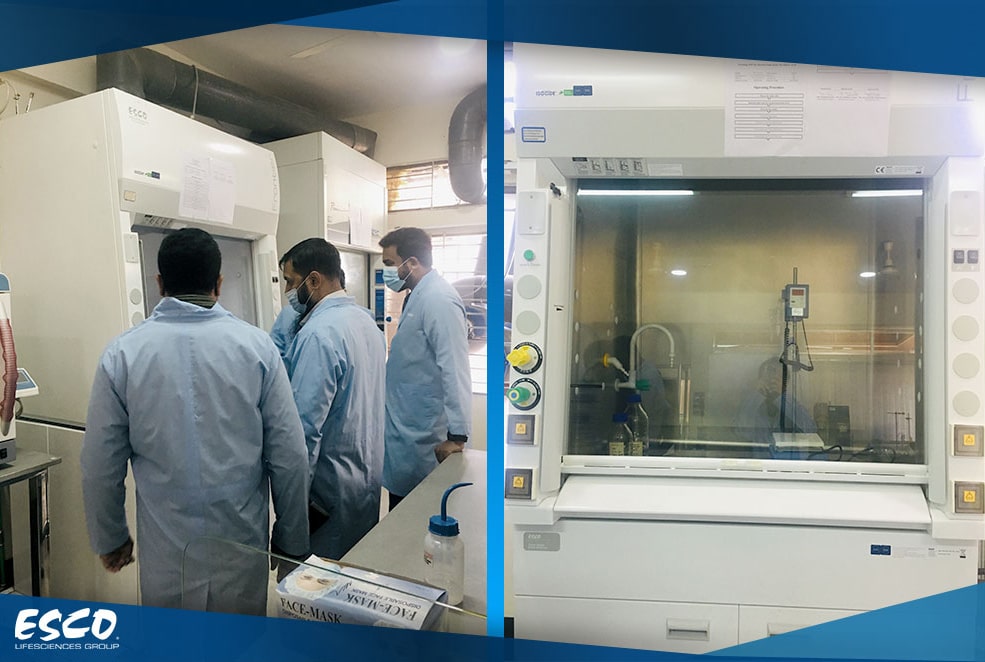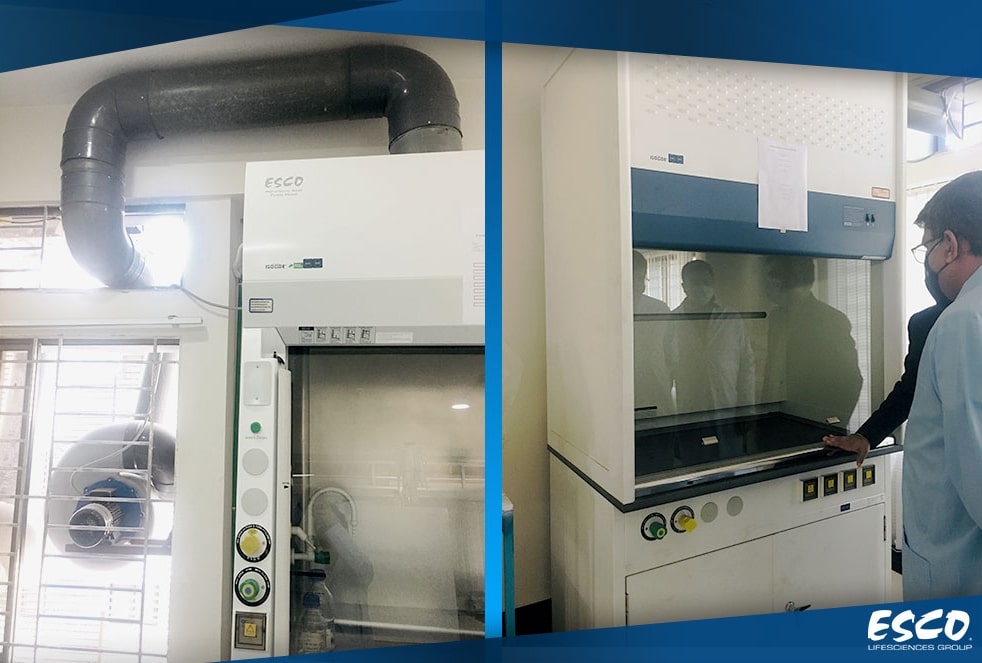 2 units of Frontier® Perchloric Acid Ducted Fume hood (EFP-4UD4VW-8), 2 units of Frontier® Acid Digestion Ducted Fume hood (EFQ-4UDPCW-8), 1 unit of Frontier® Mono Ducted Fume hood (EFH-4A8)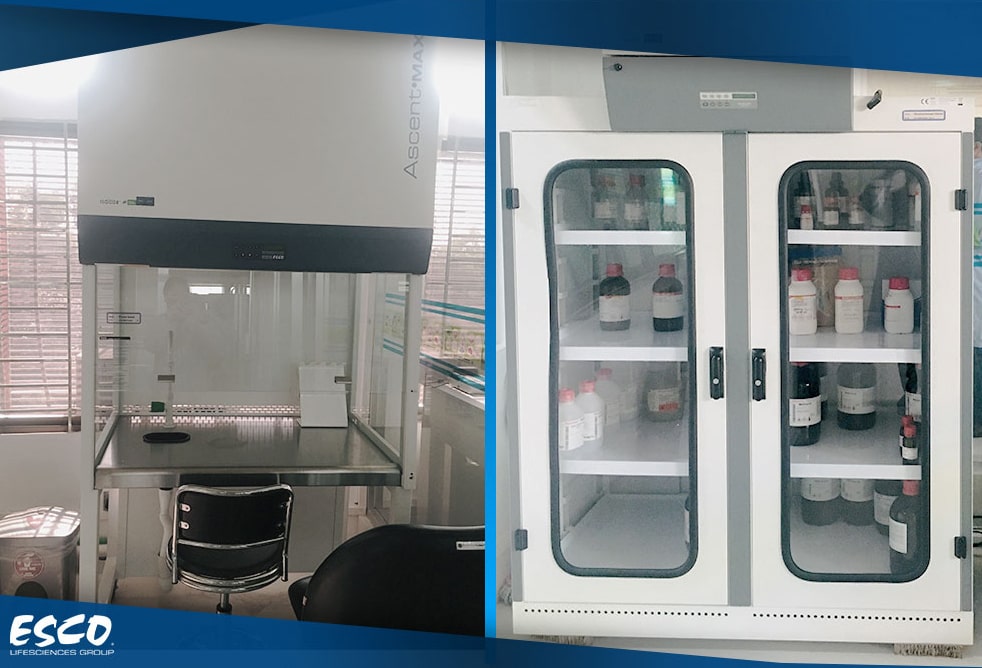 2 units of Ascent™ Max – C Series Ductless Fume hood (ADC-3C1-PP), 1 unit of Ascent™ Storage Cabinet (ASC)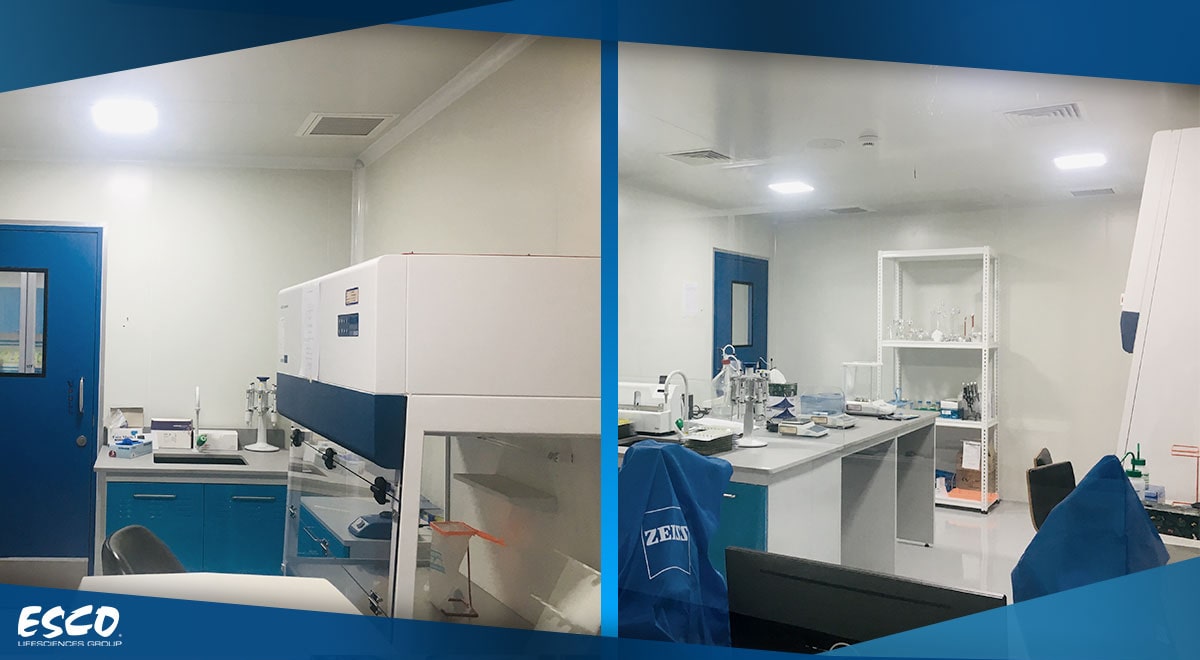 2 units of Airstream® PCR Cabinet (PCR-3A1), 1 unit of Labculture® Class II Type A2 Biosafety Cabinet (LA2-4A1-E),
3 units of Provocell™ Microplate Shaker (PVC11242.06)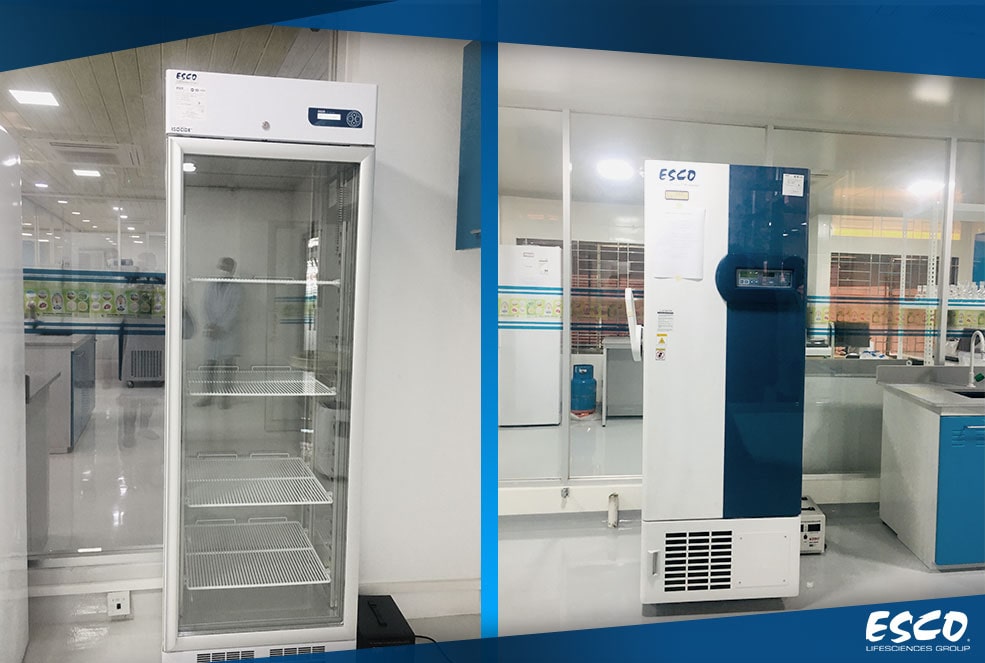 4 units of HP Series Lab Refrigerator (HR1), 1 unit of HP Series Lab Freezer (HF2), 6 units of Lexicon® II Ultra-low Temperature Freezer (UUS-363B). All ULT Freezers are connected to a Voyager Software which allows central communication in the 3rd to 6th floor of the facility.
On Dec 22, 2021, Esco Bangladesh organized an event at the Quality Control Lab, Department of Livestock Services commemorating the Handover of QC Lab Establishment Project.

For this year, 1 unit of Healthcare Platform Isolator, Softwall Capsule, Air Shower Pass Box, and Static Pass Box were successfully delivered as well. It has been a great honor to be trusted by well-known facilities and rest assured, Esco Lifesciences will continue to provide overwhelming support and high-quality services for customers who deserve nothing but world-class laboratory equipment.
Esco Lifesciences (Bangladesh) Pvt. Ltd.
House No. 662 Road No. 9, Apt No A-6 (6th Floor)
Mirpur DOHS, Dhaka-1216, Bangladesh
+8801958-541100
rafia.oshin@escolifesciences.com