Laboratory Guidelines for the Detection of Monkeypox Virus Infection
---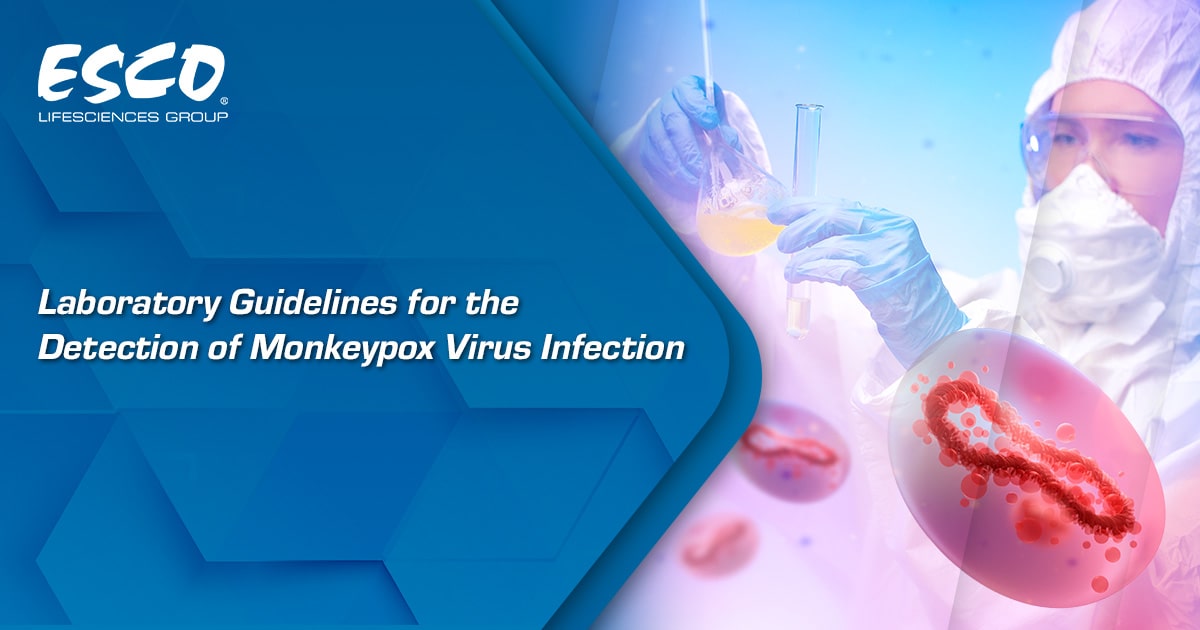 The World Health Organization (WHO) Director-General declared the escalating global monkeypox outbreak a Public Health Emergency of International Concern (PHEIC) last July 23, 2022. According to WHO, there are more than 35,000 cases across 92 countries/territories, and 12 deaths as of August 17. Most reported cases (with travel history) traveled to areas in Europe and North America.
Monkeypox is a rare disease caused by infection with the monkeypox virus (MPXV)—an enveloped double-stranded DNA virus that belongs to the same family of viruses that cause smallpox. This virus can be transmitted via contact with bodily fluids, lesions on the skin, or internal mucosal surfaces with symptoms like fever, headache, and muscle aches. The incubation period of monkeypox is usually from 6 to 13 days but can range from 5 to 21 days (about three weeks).
Figure 1. Monkeypox virus modes of transmission and symptoms
According to the WHO, the best diagnostic specimens are directly from the rash—skin, fluid, or crusts, or biopsy where viable. Other methods like antigen and antibody detection may not be useful as they do not distinguish between orthopoxviruses.
A risk-based approach is recommended in manipulating the specimens from the suspected, probable, or confirmed cases of monkeypox in the laboratory. Therefore, the procedures for detecting the presence of the MPXV, which is categorized as a risk group 3 pathogen, must be carried out in a Biosafety Level 2 laboratory using the list of equipment shown below.
Equipment Guide for Monkeypox Virus Detection
Specimen and Reagent Storage

The MPXV specimens are recommended for refrigeration at 2°C to 8°C or must be frozen (-20°C or lower) within an hour of collection. If the transport time exceeds seven days, specimens should be stored at -20°C or below. Meanwhile, -70°C is advised for long-term specimen storage (>60 days from collection).

Esco Laboratory Refrigerators, Laboratory Freezers, and Ultra-low Temperature Freezers are equipped with well-designed refrigeration systems and high-quality materials suitable for storage of temperature-sensitive biological samples that require critical storage conditions.

HR1-700S
Laboratory Refrigerator

HF2-700S
Laboratory Freezer

UUS-597B
Ultra-low Temperature Freezer

Sample Handling and Preparation

MPXV can be transmitted during the specimen processing stage due to contaminated material or improper methods. As a result, increased biosafety measures are to be observed. Prior to sample inactivation, specimens from patients with suspected MPXV must be prepared in a functional Class II biosafety cabinet; however, this is not required for properly inactivated specimens.

Aside from the protection that the biosafety cabinets provide, Esco Class II Biological Safety Cabinets are NSF 49 and EN 12469 compliant with user-friendly features and are coated with antimicrobial powder on all its external and internal painted surfaces for improved safety. Centrifuges are necessary for the separation of the specimen's liquid and solid components. Safety cups or sealed rotors are advised if essential for the procedure.

Esco Versati™ Micro Refrigerated Centrifuges are equipped with maintenance-free motors, a durable mechanism, and an intelligent Versati™ microprocessor control system that offers extreme reliability and safety.

Microplate shakers ensure accurate incubation of reactions and denaturation of nucleic acids and proteins. Esco Provocell™ Microplate Shaker/Incubator is designed for rapid switching between heating and cooling with accurate temperature control and block uniformity.

VST-ROT-007

VST-ROT-101

PV-PVC
Microplate Shaker

Detection and Analysis

Nucleic acid amplification testing (NAAT) is conducted to confirm the MPXV infection. To detect unique viral DNA sequences, either PCR real-time or conventional polymerase chain reaction (PCR) is used. There are two steps involved in virus detection. The first PCR detects orthopoxviruses but does not identify the species while the second PCR (or sequencing) specifically detects MPXV.

A real-time PCR thermal cycler provides efficient amplification of nucleic acids for virus analysis. Esco Lifesciences offers the new Swift™ PCR Thermal Cyclers with a built-in computer for stand-alone operation from PCR program input, monitoring, and analysis.

PCR cabinets provide a sterile environment for the reagent and sample preparation during PCR mastermix preparation. Esco Airstream® PCR Cabinets (PCR) are equipped with HEPA-filtered laminar flow, airflow monitoring, UV lamp & prefilter change alarm to provide a sterile environment for the PCR mastermix preparation.

PCR-4A
PCR Cabinet
Safety Reminders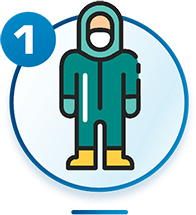 Laboratory personnel should wear complete Personal Protective Equipment (PPE) when handling suspected monkeypox specimens.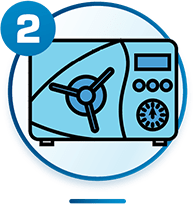 Waste coming from the cultures, stocks, and residual specimens should be decontaminated before disposal using an autoclave.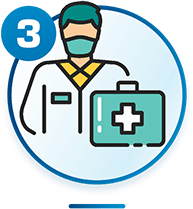 Processing and testing of monkeypox lesion material is recommended to be done in a facility with vaccinated (smallpox vaccination within the past 3 years) lab personnel, engineering controls, safety equipment, and diagnostic assays.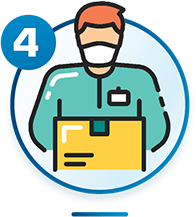 Follow the approved guidelines set by the World Health Organization (WHO) and Centers for Disease Control and Prevention (CDC).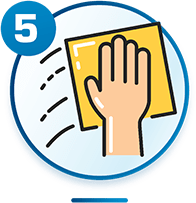 Decontaminate the work surfaces before and after the test procedures using an EPA-registered hospital grade disinfectant.